Once again the Red Sox routed the opposition. Masahiro Tanaka wasn't sharp in his second start since his return and the local nine took advantage of that. It feels like the rookies are auditioning for starting roles and veterans are making sure they keep theirs in the waning days of the season.
Joe Kelly put the finishing touches on his strong case to be a relied-upon starter in 2015. He had the longest outing of career and notched his sixth win of the season with a strong line, keeping in mind he had a huge lead to work with: 7⅓ innings, 9 hits, 4 earned runs, 2 walks, and 3 strikeouts.
The second inning featured 14 plate appearances by Red Sox batters. There were three walks, six singles, and a double. After Boston scored five earnd runs Allen Craig reached on Eury Perez's misplay and Daniel Nava scored. Tanaka's stat line was spared the three runs after Perez's error, but surely the young Yankees center fielder was spoken to by Joe Girardi.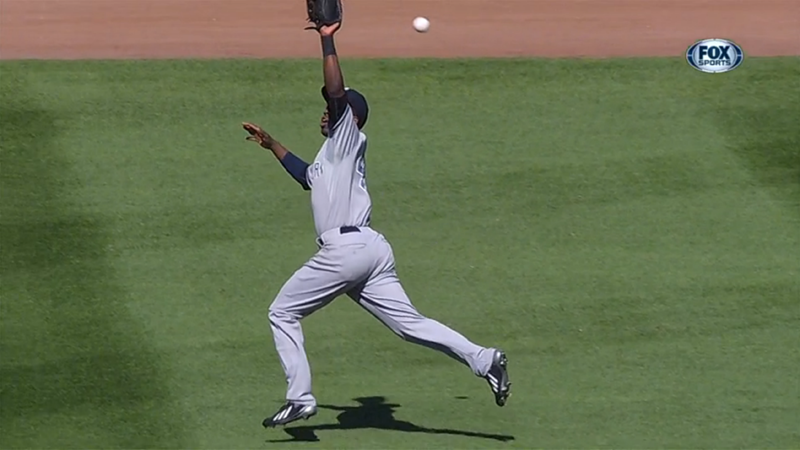 Derek Jeter's sterling presence inspired the Yankees infield even though he didn't play short. In the fourth inning New York turned a heads-up inning-ending double play. Garin Cecchini was at second base when Rusney Castillo chopped the ball up the middle. Jose Pirela recovered it deep behind second base and had no play at first on the speedy Castillo.
Cecchini was caught too far past third base by Pirela and failed to get into a protracted rundown to allow Castillo to advance to second base. For his part, Castillo should have been more aware and returned to first base quicker once he saw that Cecchini failed to occupy the infielders.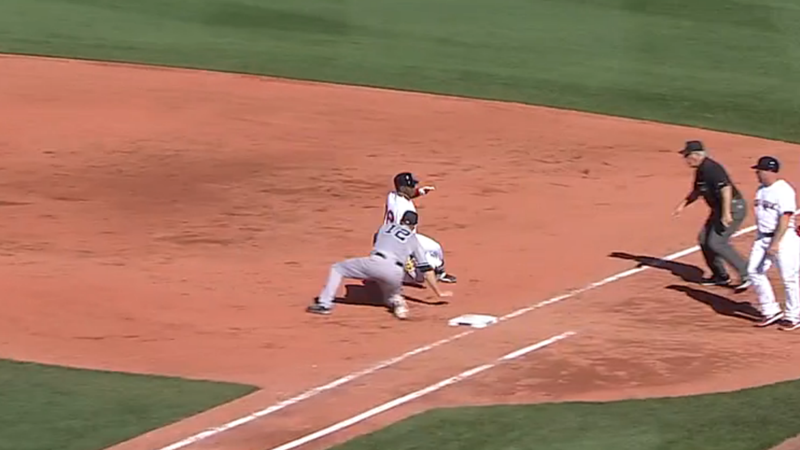 As Cecchini left the field you could see him say "my bad" to Brian Butterfield. At that point the Red Sox had a 9-0 lead so perhaps the he cut the rookies some slack. But that lesson should be learned so that in a meaningful game the players know the right way to complete that play so it doesn't result in a 4-5-2-5-3 twin killing.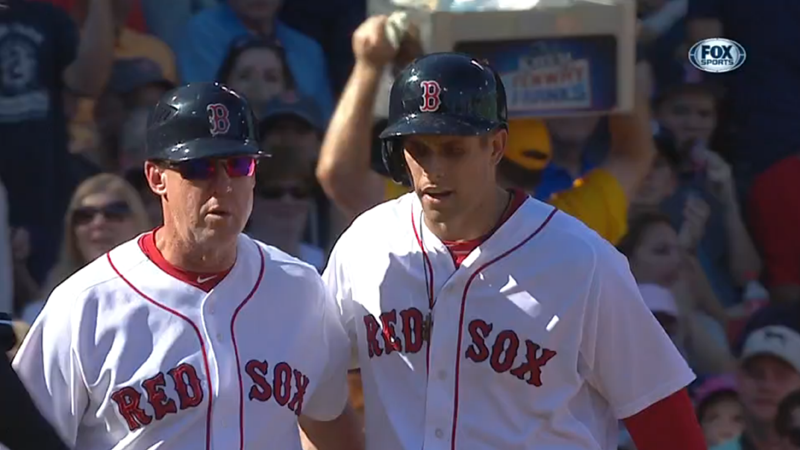 Fox Sports was expectedly deferential to Derek Jeter, but at least we had Matt Vasgersian and John Smoltz instead of anyone and Harold Reynolds. Smoltz is a better color analyst than Red Sox pitcher. I'm actually trying to compliment him but then I looked at Baseball Reference, remembered how horrible his 2009 season was, and regretted damning Smoltz with faint praise. He is already better than Reynolds and will hopefully join Fox's A-team.
Game 161: September 27, 2014

New York Yankees
83-78
4
L: Masahiro Tanaka (13-5)
2B: Chase Headley (20), Chris Young (20), Stephen Drew (14)
3B: Jose Pirela (2)

Boston Red Sox
71-90
10
W: Joe Kelly (6-4)
2B: Mookie Betts (11), Garin Cecchini – 2 (3), Xander Bogaerts (28), Carlos Rivero (2)