I've been a bit behind in recapping games because I'm taking care of my kitten Kumo. He broke his leg playing on his shiba inu puppy sister's crate. Please send your healing energy to Kumo. I'll post game summaries and pictures as I can.
Here's Kumo in his better days. He was not a fan of Tommy Layne's pitching.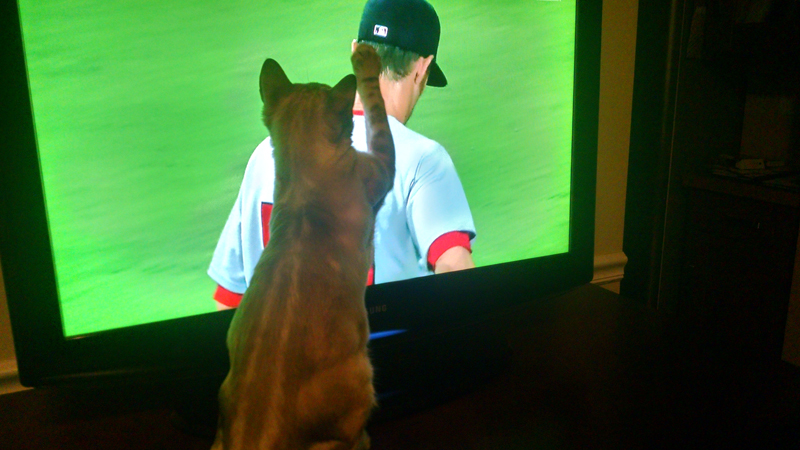 Momiji hides behind her penguin in fear, dreading John Farrell's next pitching change.