Joe Kelly didn't get out of the fourth inning in the series opener against the Baltimore Orioles. He started off the season promisingly enough with a seven-inning victory against the Yankees but since then has struggled mightily. Kelly's ERA+ is 70, the lowest of his career. Despite his velocity, perhaps he's a National League pitcher. A Jeff Suppan with stuff.
David Lough, the nine-hole hitter slugging .364 this season, clubbed a three-run homer in the second inning. At that point you could tell John Farrell had a short leash on Kelly. The starter gave up a leadoff single to J.J. Hardy in the fourth but then struck out John Flaherty and stifled Lough with a fielder's choice. But Manny Machado's two-out liner to left ended Kelly's start. But he still has the rest of the season to polish up his resume for the Cy Young award… or does he?
Dustin Pedroia went 1-for-4 with an RBI, a run scored, and a walk. On the defensive side he sprung on Lough's sac bunt attempt in the sixth and flipped it from his glove to Mike Napoli for a nifty play. Machado doubled off Alexi Ogando right after that to drive in another run.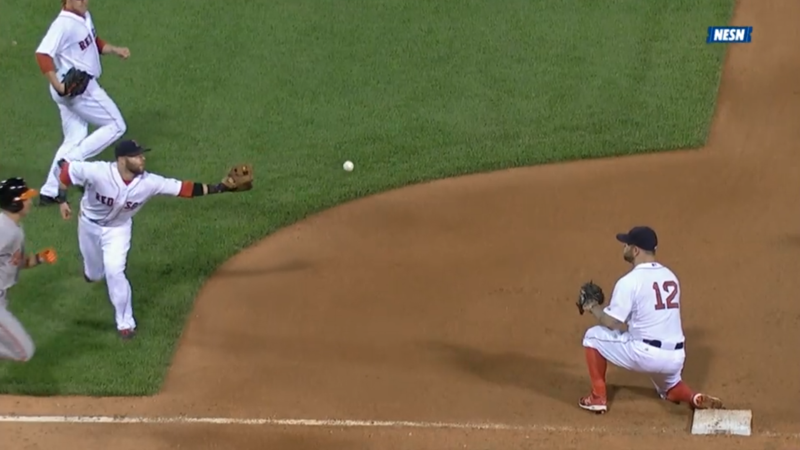 In the home half of the sixth Brock Holt struck out looking on a terrible third strike call by home plate umpire Tim Timmons.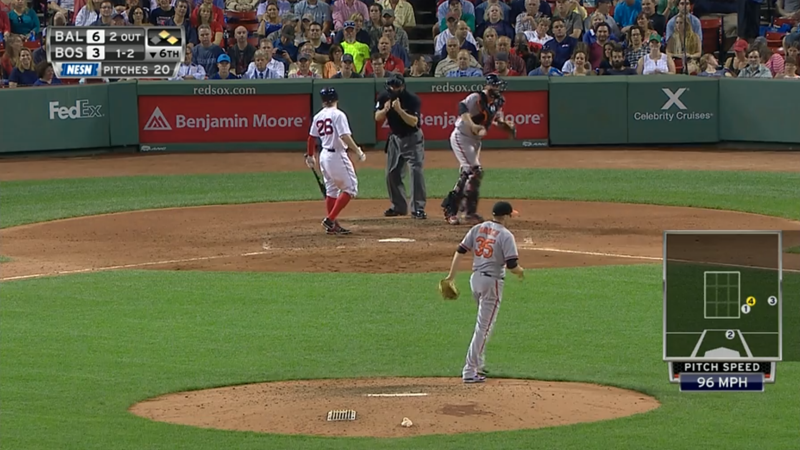 Timmons heard Farrell chirping and tossed the Red Sox skipper. Farrell trails Padres manager Bud Black by one ejection and is tied with Clint Hurdle of the Pirates and Lloyd McClendon of the Mariners with three dismissals. We can't even win in getting thrown off the field.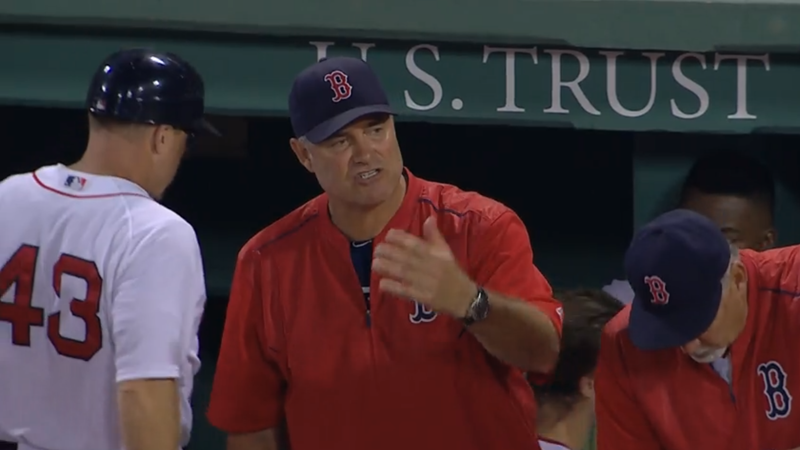 Game 72: June 23, 2015

Baltimore Orioles
37-33
6
W: Ubaldo Jimenez (6-3)
H: Brad Brach (5), Chaz Roe (3), Darren O'Day (7)
S: Zach Britton (20)
2B: Chris Parmelee (1), Manny Machado (15)
3B: Parmelee (1)
HR: David Lough (4)
Boston Red Sox
31-41
4
L: Joe Kelly (2-5)
2B: Mookie Betts (16), Dustin Pedroia (14)