Cute kid, huh? Maybe, until you realize what he's doing is waving goodbye to the Red Sox postseason hopes.
Or perhaps he's like that kid in the Cam Newton Play 60 commercial. You remember: "And be your mom's favorite player?" This boy has the makings to go toe to toe with Dustin Pedroia. They are almost eye to eye.
Zach Britton has had six save opportunities against the Red Sox and converted all but one of them. Jackie Bradley, Jr. (welcome back, and if you do well best of luck with your new team) muscled a single off Chris Parmelee to Nolan Reimold in left to start the ninth but Britton got the next three batters, Mookie Betts, Brock Holt, and Xander Bogaerts, out without much difficulty.
The Red Sox put up a half a dozen runs but the Orioles offense figured out Eduardo Rodriguez since they first saw him on June 9, 2015.
Alejandro De Aza has been a welcome addition to the squad. His fourth-inning three-run homer hopefully increased his trade value as the Red Sox are most likely sellers as the trade deadline draws near.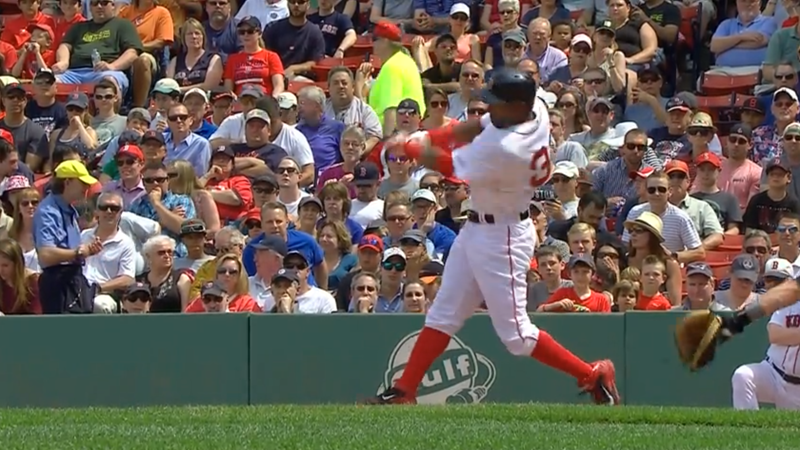 Jonathan Aro made his major league debut in the sixth inning and promptly allowed an inherited runner to score when he surrendered a single to Manny Machado. Not as bad as the Dengue fever Aro contracted, to be sure, but it would have been nice to get an out off the first batter he faced. John Farrell kept him on the mound in the seventh. Aro gave up doubles to Nolan Reimold and Chris Davis, resulting in another run for the Orioles.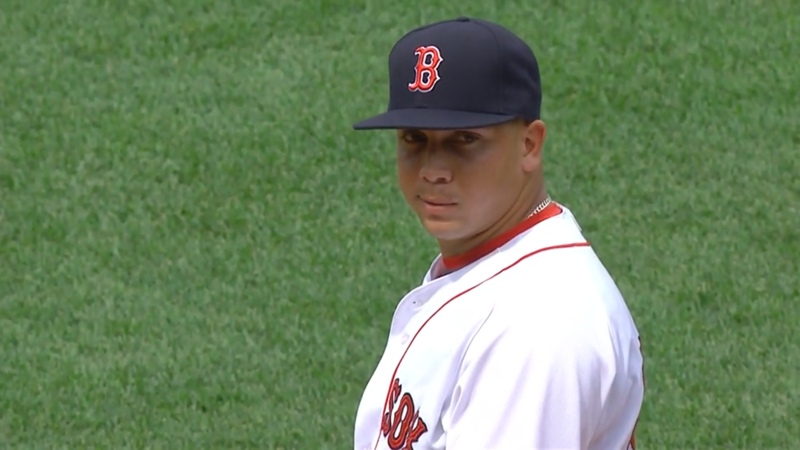 But it's hard not to feel good for Aro. "It's been a long journey, but I feel like I've done my best to go about things the right way all the time," he told Alex Speier. "It feels that much better that I'm able to fulfill my mom's dreams of making it to the big leagues one day. That's a pretty awesome feeling."
Game 74: June 25, 2015

Baltimore Orioles
38-34
8
W: Miguel Gonzalez (6-4)
H: T.J. McFarland (3), Tommy Hunter (5)
S: Zach Britton (21)
2B: Chris Parmelee (3), J.J. Hardy (5), Steve Pearce – 2 (5), Nolan Reimold (1), Chris Davis (13)
HR: Matt Wieters (3)
Red Sox
32-42
6
L: Eduardo Rodriguez (3-2)
2B: Xander Bogaerts – 2 (14), Mike Napoli (10)
HR: Alejandro De Aza (4)