"Okay guys, it's time," Papi's voice boomed over the beat of bachata.
"Is this the best we can do? Don't we have, like, sick days or something we can use?" smirked Dustin as he sauntered over to stand next to hulking teammate.
"Nah, man. Everyone on the card and in the pen come draw a straw. There's two short straws, and those are the guys that have to concentrate on the game so that we can win it so the rest of us can follow the Bruins." The summoned players shuffled towards Papi and reluctantly picked their lots from the slugger's hand. "Let's go, while we're young. Well, too late for you," grinned Papi at Tek.
Once all the straws were distributed the men all anxiously checked to see who drew the shortest straws.
Beckett's scowl was more present than usual. "Really, me? I was planning on plunking Longoria until I got ejected to have Ace take over."
Aceves laughed. "I pitched last night, man. The rest of the pitchers are already making me watch the game and give the outfield signs about how it's going. Guess what this means." The reliever put both his hands up around his neck.
"Seven years ago that meant Yankees but now it means Luongo," guffawed Youk. He smiled at his own joke until he looked down at his straw and instantly his face twisted in annoyance akin to when umpires call strike three against him. "No way! No way! Why me? I look like hockey player. And did you see me in that commercial. I did the fricking accent and everything."
Youk's complaints fell on deaf ears as they usually do. The rest of the team were figuring out how to signal each other updates while on the field and who was going to relay information from the clubhouse.
"Screw them," sneered Beckett to Youk. "I'm going balls out and you jack one."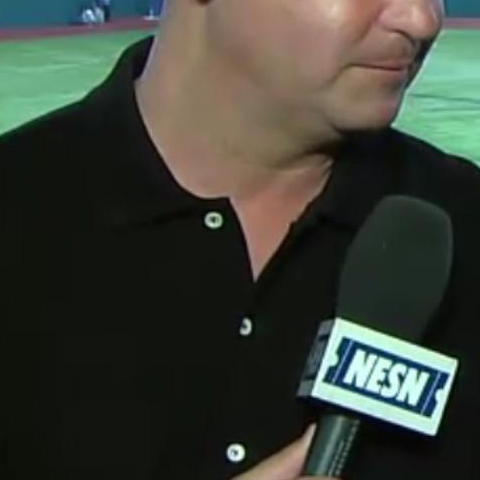 Game 67: June 15, 2011

Boston Red Sox
40-27
3

W: Josh Beckett (6-2)

3B: Dustin Pedroia (1)
HR: Kevin Youkilis (10)

Tampa Bay Rays
36-32

0

L: Jeremy Hellickson (7-5)

No extra base hits