Wade Miley was the perfect pitcher to start 70s Night at Tropicana Field. He looks like he could have been relieved by Bill Lee. Miley pitched fairly well: six and one-third innings, five hits, two earned runs, two walks, and eight strikeouts. But he was out-dueled by Matt Andriese, who held Boston scoreless over six stanzas.
Jake Elmore was responsible for the two runs Miley gave up. Elmore's fifth-inning homer plated Asdrubal Cabrera. I love that the Rays have ersatz throwback uniforms from a decade that didn't even witness the organization's existence. But I don't think the landlords would sign off on the Rays paying tribute to the Pepsi Cola Giants, a Tampa Bay-area Negro League feeder team. I think facing the area's segregated past should be remembered rather than ignored.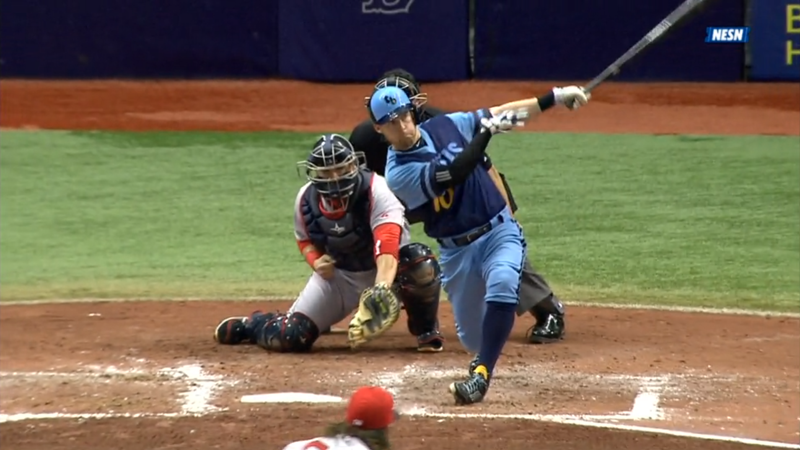 Keep increasing your trade value, Alejandro De Aza!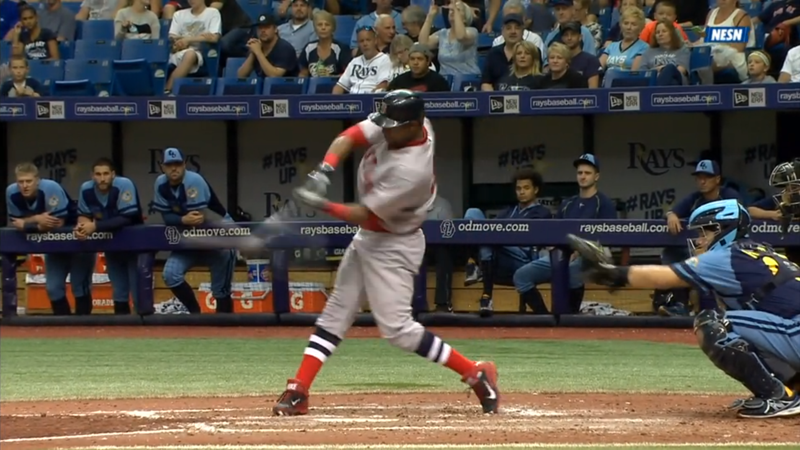 Game 76: June 27, 2015

Red Sox
34-42
1
L: Wade Miley (7-7)
HR: Alejandro De Aza (5)
Tampa Bay Rays
42-34
4
W: Matt Andriese (3-2)
H: Jake McGee (9), Kevin Jepsen (17)
S: Brad Boxberger (20)
2B: Evan Longoria (15), Logan Forsythe (15)
3B: Asdrubal Cabrera (4)
HR: Jake Elmore (2), Rene Rivera (4), Longoria (8)