Lindsay Buchholz visited Don and Jerry in the booth to talk about all the wonderful work her and her husband's charitable foundation does for Boston-area children. You can read more about the Clay Buchholz Foundation and how they support charitable organizations that give aid to children who are undergoing critical medical procedures.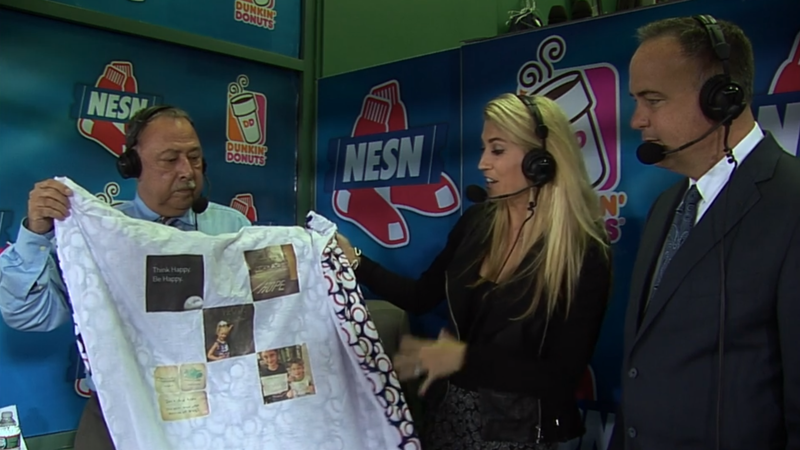 It was cool how Lindsay got into the tense play in the third. Ben Zobrist singled to Yoenis Cespedes with Yunel Escobar at second base. Cespedes gunned down Escobar at home, which prompted an excited shout from Mrs. Buchholz. She was one of the few people that were really into the game.
With both teams out of contention, Daniel Nava getting hit by a pitch didn't elicit any opprobrium from the crowd. Buchholz hit Brandon Guyer with a pitch in the eighth but again no eyebrows were raised as there was a runner on and one out.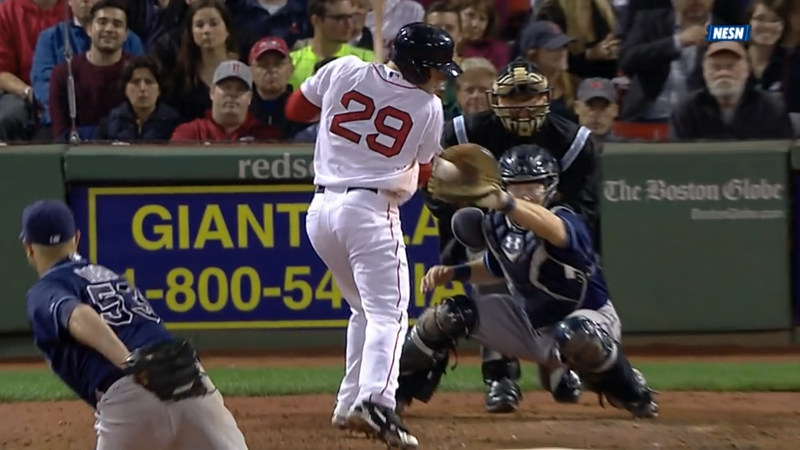 After Guyer reached base he scored on Zobrist's two-RBI double, which gave the Rays a 2-1 lead. Cespedes didn't have a great read on Zobrist's fly ball and jumped at the wrong time. David DeJesus plated Zobrist and at that point Buchholz seemed to mail it in. His pitches inside to Evan Longoria that eventually led to a plunking didn't incite the dugouts.
In the bottom of the eighth Jeff Nelson called Cespedes out on a curveball, which stranded Mookie Betts at second base. Cespedes disagreed with Nelson's call and was promptly ejected. It was the first time he was thrown out of a game.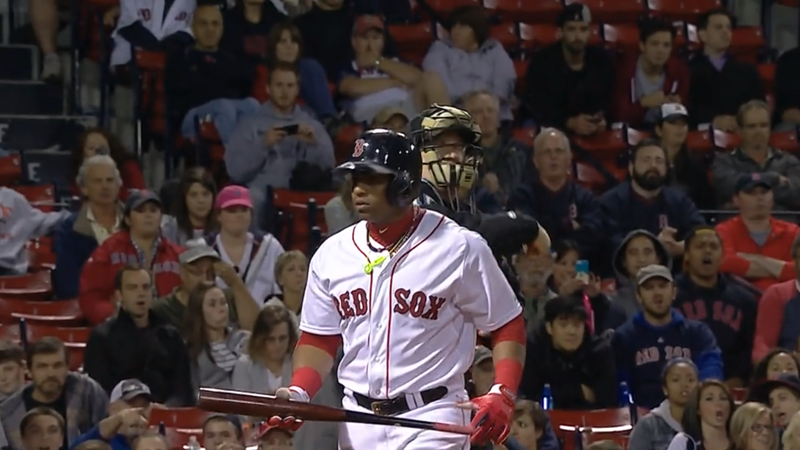 Game 157: September 23, 2014

Tampa Bay Rays
76-81
6
W: Alex Cobb (10-8)
H: Grant Balfour (10)
2B: Ben Zobrist (33)
HR: Matt Joyce (9)
Boston Red Sox
68-89
2
L: Clay Buchholz (8-10)
2B: Daniel Nava (20), Mookie Betts (9)