Clay Buchholz returned to his heyday on Sunday. He twirled all nine innings and held the Rays to three hits. Buchholz didn't allow anyone to reach on base on balls and struck out six. In the seventh inning he made a leaping grab of the ball off of James Loney's bat to end the frame.
This was the dominance that Buchholz was capable of at his best. Jon Lester has left the door open for a return to the Red Sox but Ben Cherington may not offer him the contract length he feels he deserves. If so, Buchholz seems poised to anchor the rotation for the 2015 if he can reproduce this pitching performance.
Kevin Kiermaier displayed Jackie Bradley, Jr.-like qualities in center field.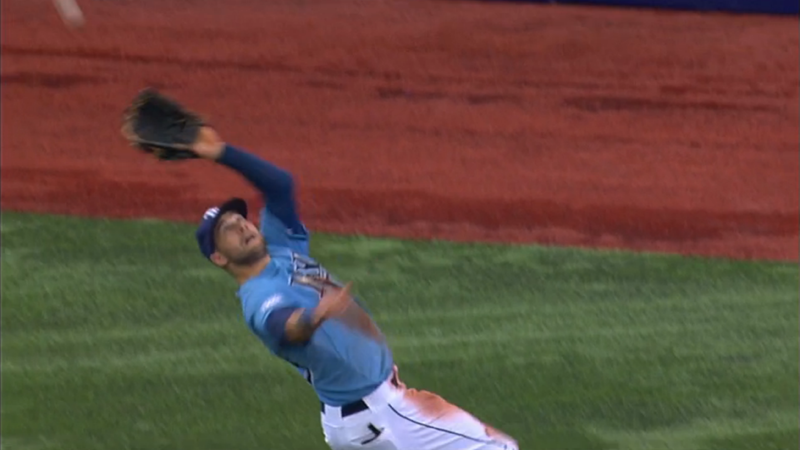 The center fielder robbed Daniel Nava of a hit in the sixth inning. The ball seemed destined to slice away from Kiermaier's glove but he made the last second adjustment to reel it in.
Mookie Betts hasn't matched Bradley's defensive prowess in center but he has overshadowed his predecessor's offensive production. With Dustin Pedroia on the bench with a concussion Betts has moved up into the two-hole. He went 2-for-4 with a run scored and a run batted in.
Game 136: August 31, 2014

Boston Red Sox
60-76
3
W: Clay Buchholz (6-8)

2B: Xander Bogaerts (23), Mookie Betts (5)
Tampa Bay Rays
66-71
0
L: Alex Cobb (9-7)
2B: Matt Joyce (23)