This blue man troupe is more scary than inspiring. They look as if they should be participating in anti-establishment protests, not rooting for the Royals. "Jason Vargas, you pitch well or you'll find your bank account depleted, the funds diverted to the Kansas City Costume Company."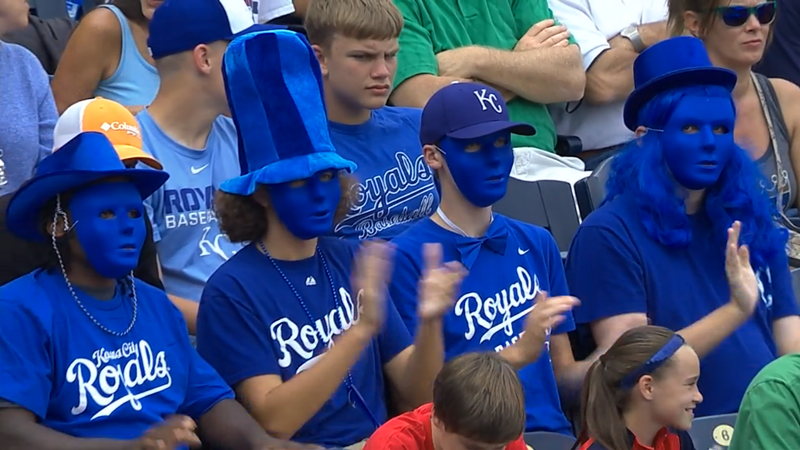 This Red Sox fan had a fantastic sign where he would change out the name depending on who was at bat. He needed to look a little closer at Christian Vazquez's surname, however.
The Red Sox fell behind in the second inning when Eric Hosmer barely cleared the center field wall for a three-run homer. Jarrod Dyson tacked on another run with an RBI ground out to Mookie Betts, who played second base again.
The Red Sox came roaring back in the third inning. Xander Bogaerts sent the ball to the left field seats to score three runs. With the score 4-3 in the Royals' favor Daniel Nava stepped into the box in the sixth inning with the bases loaded and two out. Nava clouted the ball over Lorenzo Cain's head and gave his team an 8-4 advantage.
The series finale was a topsy-turvy affair where the last-place team bested the playoff contender. Mike Moustakas, a Gold Glove finalist, made multiple errors that led to Red Sox runs. If the Royals do make the playoffs, their pitching and defense has to right itself to be successful.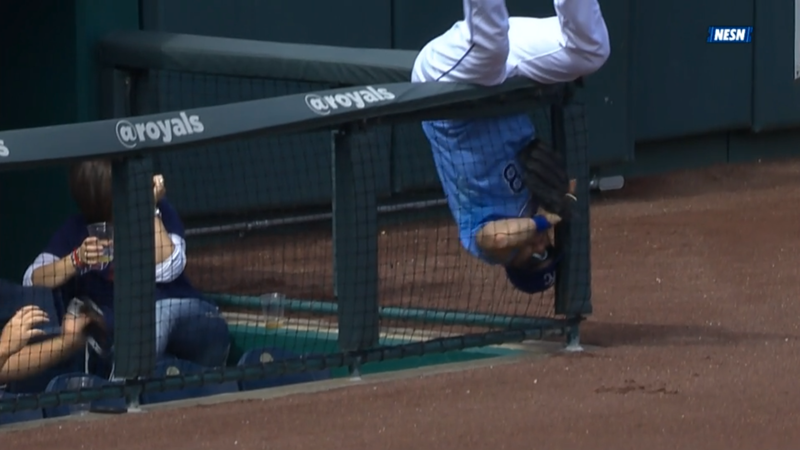 Game 150: September 14, 2014

Boston Red Sox
66-84
8
W: Joe Kelly (4-4)
HR: Xander Bogaerts (12), Daniel Nava (4)
Kansas City Royals
81-67
4
L: Jason Vargas (11-9)
BS: Aaron Crow (3)
2B: Alex Gordon (31)
HR: Eric Hosmer (8)