Steven Wright took over for Rubby De La Rosa in the fifth inning. With R.A. Dickey pitching for the Blue Jays it was the first time there were two knuckleballers opposing each other since Charlie Haeger of the White Sox relieved Jon Garland on July 22, 2007 in a game that Tim Wakefield started. The Red Sox defeated Chicago 8-5 that day but didn't come through with a victory today.
De La Rosa was chased from the game by Jose Bautista's three-run moonshot in the fifth inning. Gose had led off with a walk and Jose Reyes singled to center just prior to Bautista's 31st homer of the season.
Wright lasted longer than De La Rosa, turning in five innings with two hits, no runs, one walk, and six strikeouts. He even picked off Reyes in the seventh inning.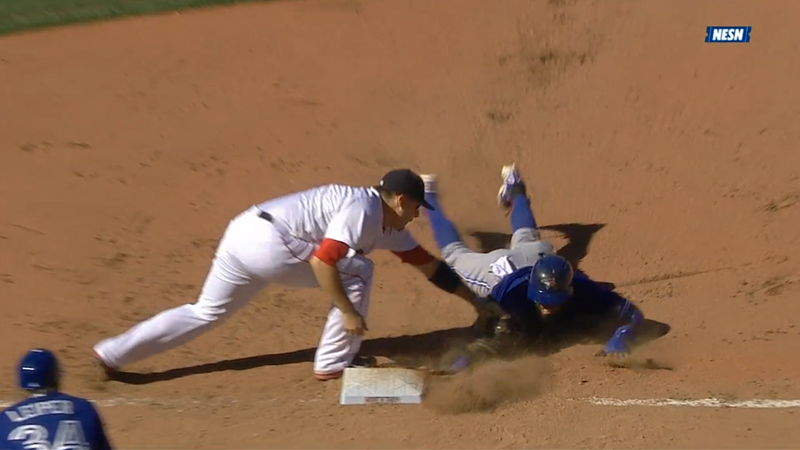 Dickey went seven innings with a line of six hits, one earned run, no walks, and four whiffs. As annoying as it is to see a team in the division have success, I still enjoy it when one who throws the butterfly ball does well.
I hope this kid isn't around when Yankee fans start chanting "Boston sucks!"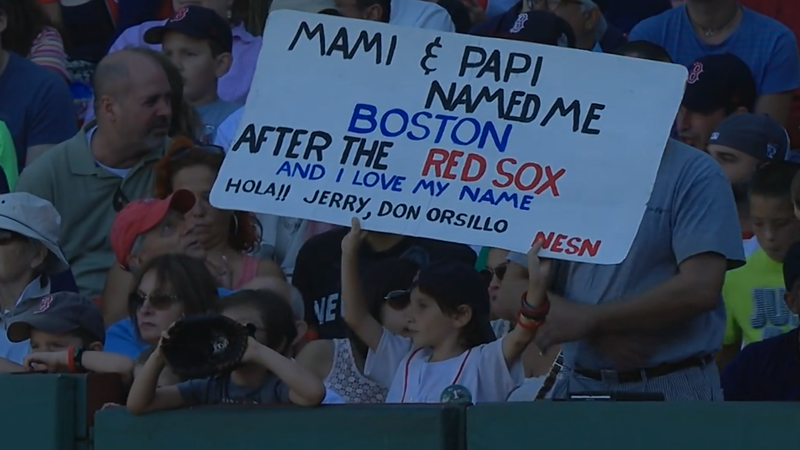 Game 143: September 7, 2014

Toronto Blue Jays
73-69
3
W: R.A. Dickey (12-12)
H: Brett Cecil (21)
S: Casey Janssen (22)
HR: Jose Bautista (31)
Boston Red Sox
63-80
1
L: Rubby De La Rosa (4-6)
2B: Daniel Nava (16), Mookie Betts (7)