Koji Uehara surrendered back-to-back home runs in the ninth for his fifth blown save in 2014. In 2013 he only had three save attempts scuttled. John Farrell was considering shutting down the closer for the rest of the season but instead he will be removed from the closing role in favor of Edward Mujica.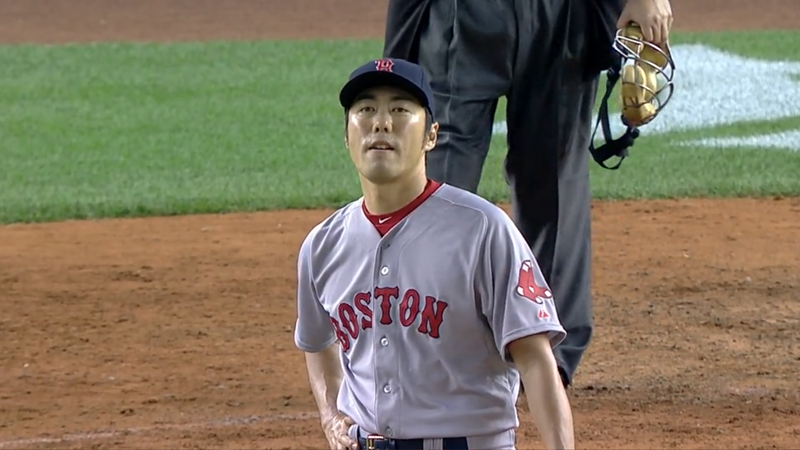 It was a great run, but I think most Red Sox fans have been expecting Uehara's eventual decline. At least we were able to witness a breathtaking season and championship with him at his best.
Despite two home runs from David Ortiz the Red Sox could not fend off the Yankees. Ortiz faked a bunt before his first inning solo shot.
Brock Holt contributed a leadoff homer to start the fifth inning. On the defensive side in the same frame he made a stupendous catch of Jacoby Ellsbury's liner over the middle. Both Xander Bogaerts and Mookie Betts were in pursuit but only Holt could follow the ball's trajectory.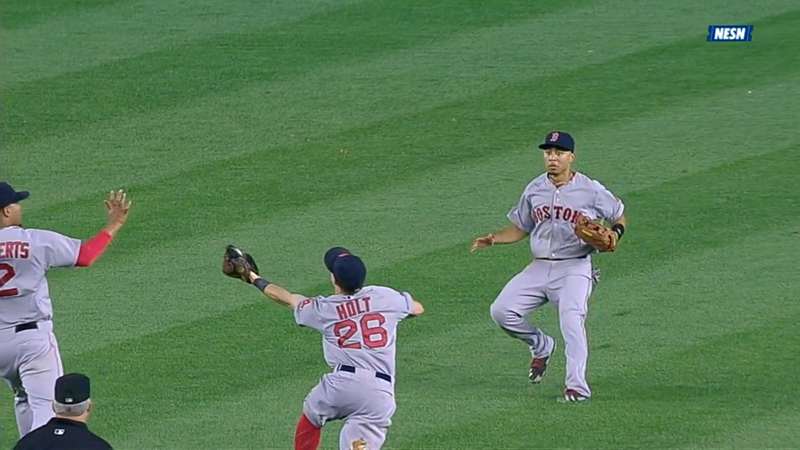 This brief breath of hope the Yankees experienced in this series win will make it all the more sweet when the Red Sox eliminate them in the last series of the season at Fenway Park.
Game 140: September 4, 2014

Boston Red Sox
61-79
4
H: Tommy Layne (5), Junichi Tazawa (15)
BS, L: Koji Uehara (5, 6-5)

2B: Christian Vazquez (6)
HR: David Ortiz – 2 (32), Brock Holt (4)
New York Yankees
72-66
5
W: Adam Warren (3-5)
2B: Brett Gardner (21)
HR: Mark Teixeira (21), Chase Headley (11)