It was an evening to embrace one's nemesis. The fans at Fenway chanted for Derek Jeter even though he had the evening off. Jeter played his last game as a shortstop on Thursday, a night where he sparked a storybook ending at Yankee Stadium. But he will make an appearance as designated hitter at Fenway because he acknowledges the importance of the Red Sox-Yankee rivalry. And so pinstripe devotees and carmine hose followers alike feted Jeter.
Dan Butler tried to make peace with Steve Wright's knuckleball but the backstop had a trying game behind the plate. He allowed two passed balls, and they were the only passed balls he has tallied as a major leaguer.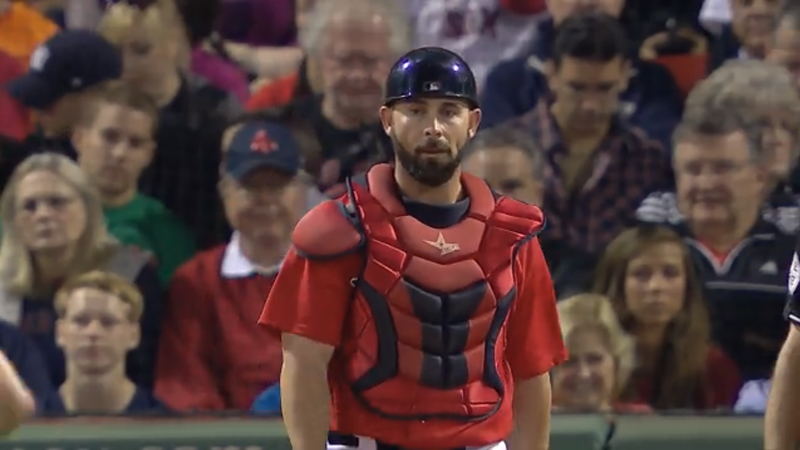 Joe Girardi took advantage of his manager's challenge in the first inning. Yoenis Cespedes was called safe when he stretched a single Chris Young into a double. Replays showed that there was a split-second in time where Cespedes wasn't touching the keystone sack and Jose Pirela had kept the tag applied.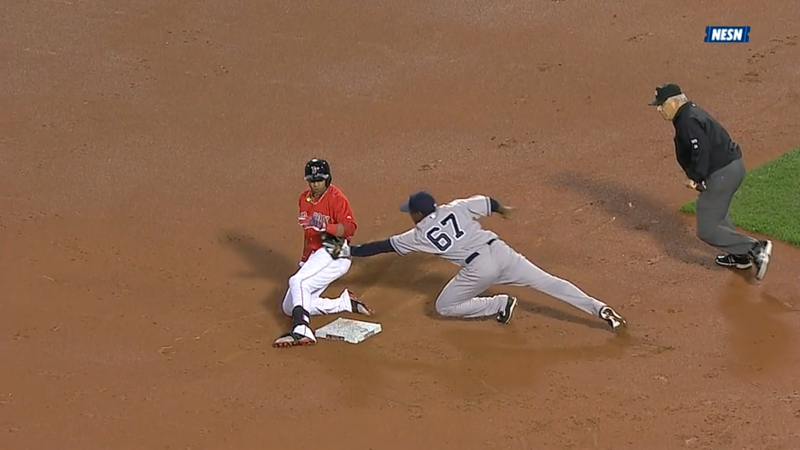 I even softened my stance against Yankee fans and their grammatical errors.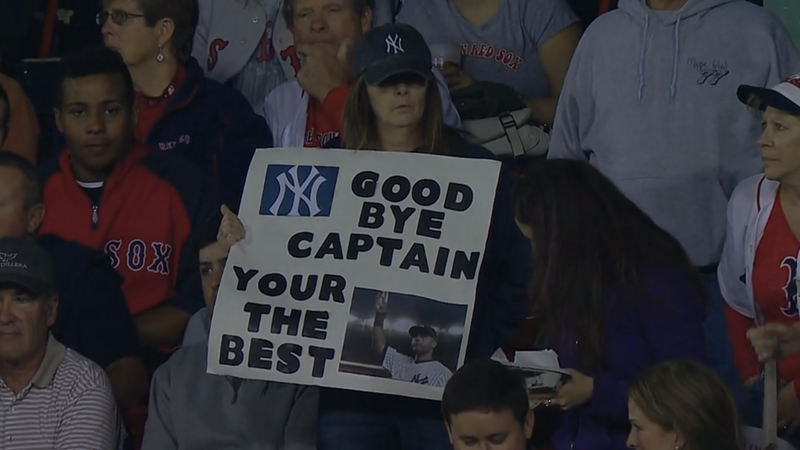 Game 160: September 26, 2014

New York Yankees
83-77
3
W: Chris Capuano (3-4)
H: Shawn Kelley (12), Adam Warren (23)
S: David Robertson (39)
2B: John Ryan Murphy (4)

Boston Red Sox
70-90
2
L: Steven Wright (0-1)
HR: Rusney Castillo (2)