If you thought that the Red Sox have played a lot of close games this season you'd be right. The team has played an AL-high 50 one-run games this year and the results haven't been as awful as I thought: 25-25. In 2013 Boston played 42 one-run games with a 21-21 mark. Baltimore ranks first in one-run wins with 27 and Boston is second.
Raymond showed more excitement about this game than the reported 10,543 in attendance.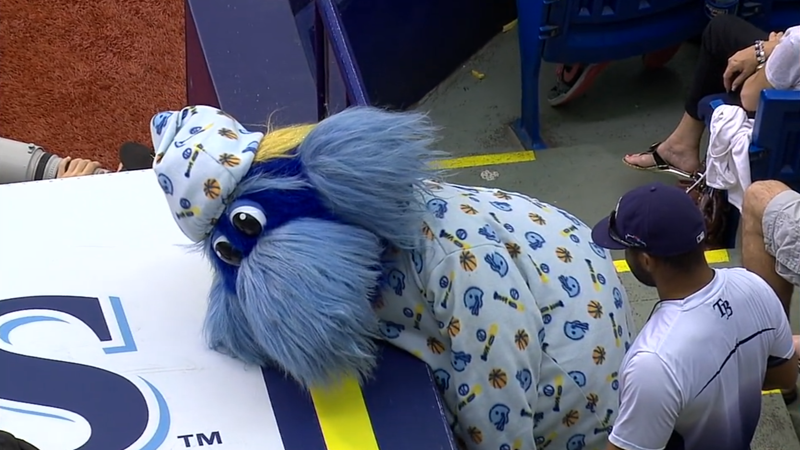 These teams were nearly equal in futility. They split this 4-game weekend wraparound series. The Rays scored 15 runs in total and the Red Sox scored 14. Each team had a strangely symmetrical 28 hits and 25 runners left on base.
Jemile Weeks made his Red Sox debut and didn't cover himself in glory. He pinch ran for Christian Vazquez in the 10th inning but was picked off by Grant Balfour.
The Rays capitalized on their extra-inning opportunity. John Farrell had Burke Badenhop intentionally walk two batters so that the onus was on the fielders rather than the pitcher to get the last outs. Matt Joyce lined the ball over Yoenis Cespedes with the bases loaded to plate the winning run. Joyce didn't even get a bath from a Gatorade cooler but from individual bottles.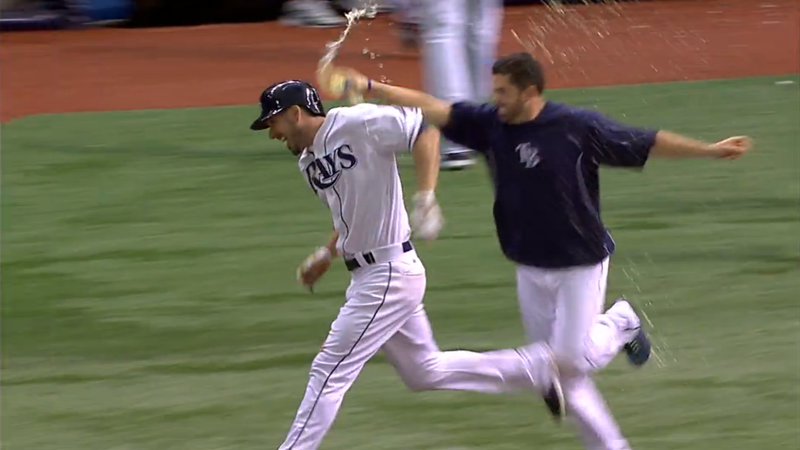 Game 137: September 1, 2014

∙ 10 innings
Boston Red Sox
60-77
3
L: Burke Badenhop (0-3)

2B: Mookie Betts (6), Xander Bogaerts (24)
HR: Mike Napoli (17)
Tampa Bay Rays
67-71
4
H: Brad Boxberger (18), Jeff Beliveau (2)
BS: Steve Geltz (1)
W: Grant Balfour (2-6)
2B: Wil Myers (11), Ryan Hanigan (9)