Carlos Beltran has seen the weirdest things in his at bats. He had the bat in his hands when Kolten Wong was picked off of first base to end Game 4 of the 2013 World Series. He had taken ball from Anthony Ranaudo when Christian Vazquez popped up to catch Brett Gardner stuck between first and second.
Gardner tried to draw out the rundown so that Derek Jeter could presumably steal home (as if this were possible these days). Jemile Weeks saw that Jeter strayed too far from third base and pivoted away from the Gardner imbroglio to get the ball to Brock Holt, who tagged Jeter.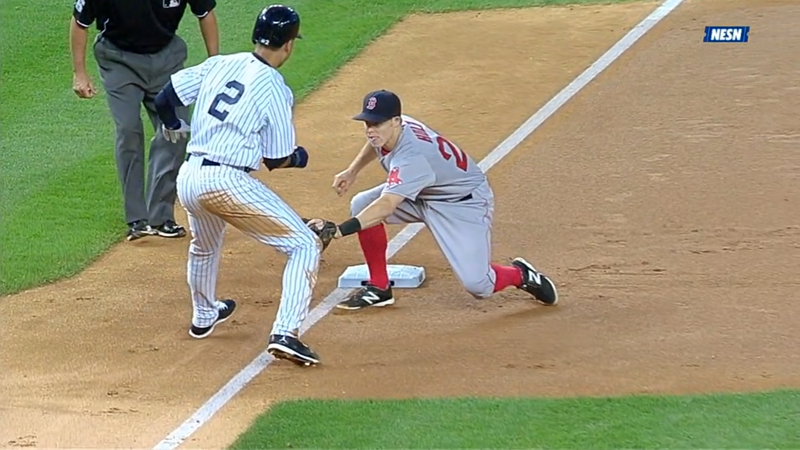 The split second Holt secured third and he turned his attention back to Gardner. Gardner's speed couldn't save him from Allen Craig's tag.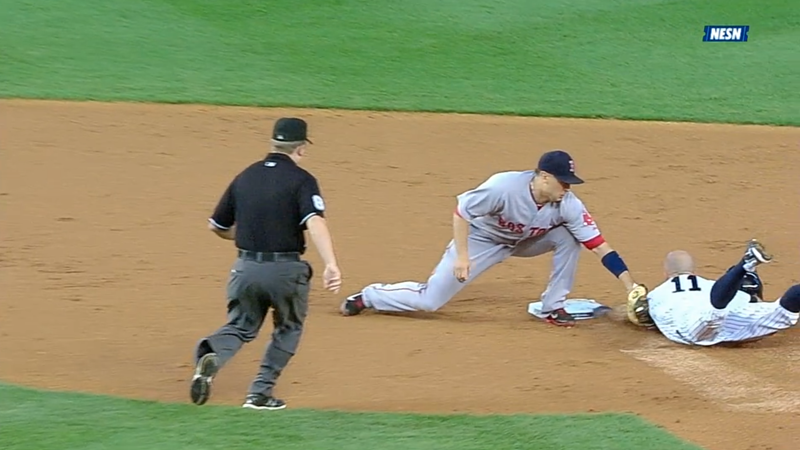 To me the "2" the Yankees are wearing to honor Jeter isn't for the retiring shortstop but for that amazing, improbable double play. It also is representative of the intelligence quotient of someone who continues to allow Jeter to bat in the two-hole.
Despite being a rookie Vazquez has a commanding presence behind the plate. He handles his fellow rookies well and isn't shy about showing his cannon of an arm. In the sixth inning he doggedly pursued Gardner's foul pop-up to the netting and made a nifty jumping catch.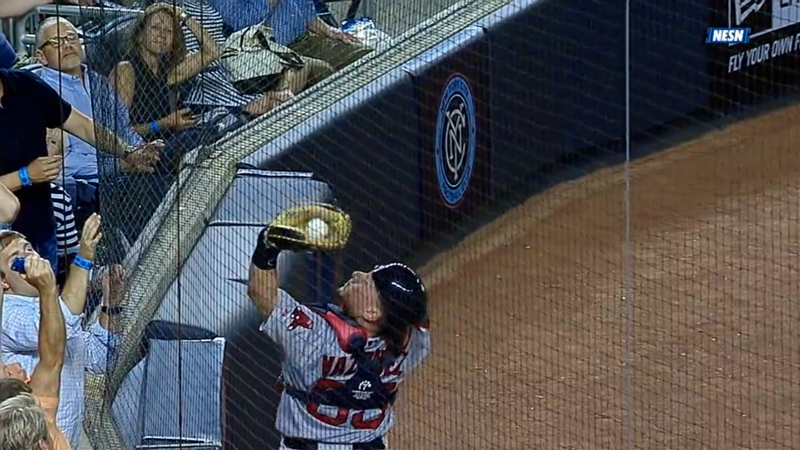 It would have been nice to beat the Yankees again to put them further behind in the wild card race, but watching our youthful team against the aging Bronx Bromides is also satisfying.
Game 139: September 3, 2014

Boston Red Sox
61-78
1
L: Anthony Ranaudo (3-1)

2B: Brock Holt (23)
New York Yankees
71-66
5
W: Hiroki Kuroda (10-8)
3B: Jacoby Ellsbury (4)
HR: Brian McCann (17)