Here are a few folks whose jobs you may envy.
The street entertainer Burgh Man seems to be a fun gig. He has a comprehensive website that explains his origins:
Born out of industrial smoke & soot.
Forged in the mills of Pittsburgh during the years it was known as "The Workshop of the World."
Shaped by incredible adversity. Just as the City of Pittsburgh, its region and its peoples, have emerged from the ashes of its industrial past to become a future-tech center of the world!
When you gaze upon Burgh Man you gaze upon the future.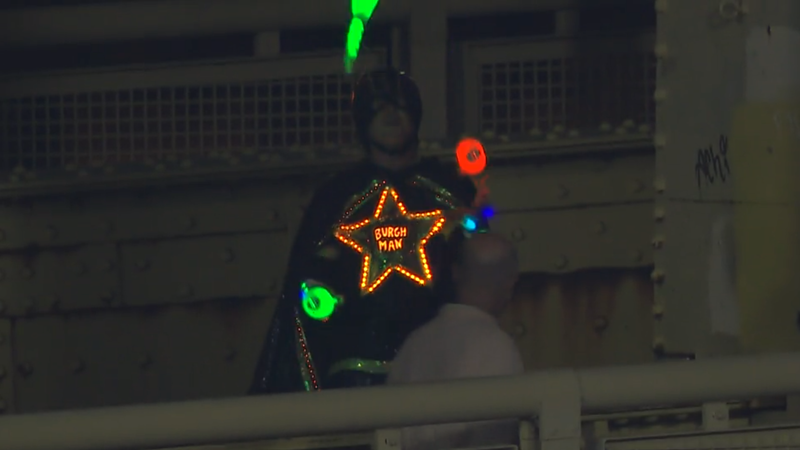 The league authenticator applies stickers to game-used items and logs them into the MLB's system. All my elementary school teachers who gave me Scratch 'N Sniff stickers on my mimeographed assignments (am I showing my age?) have transferable skills.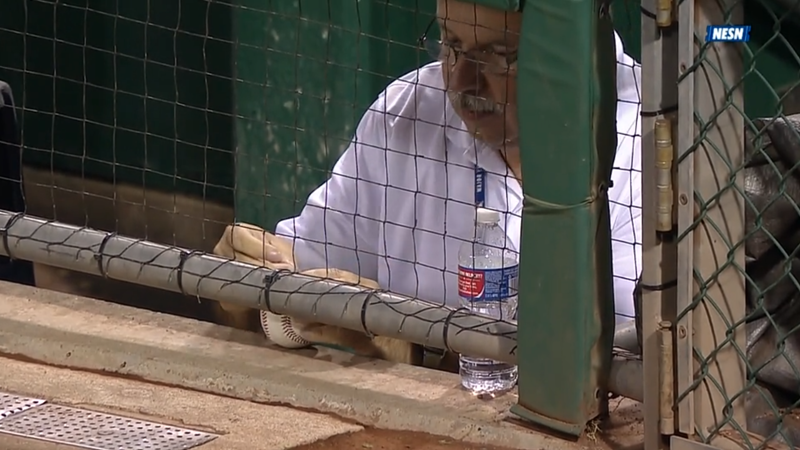 How about running the pit at Manny's BBQ? Some people may tire of the aroma of the meat, smoke, spices, rubs, and sauces eventually but I would stop savoring these sensations at exactly zero past never.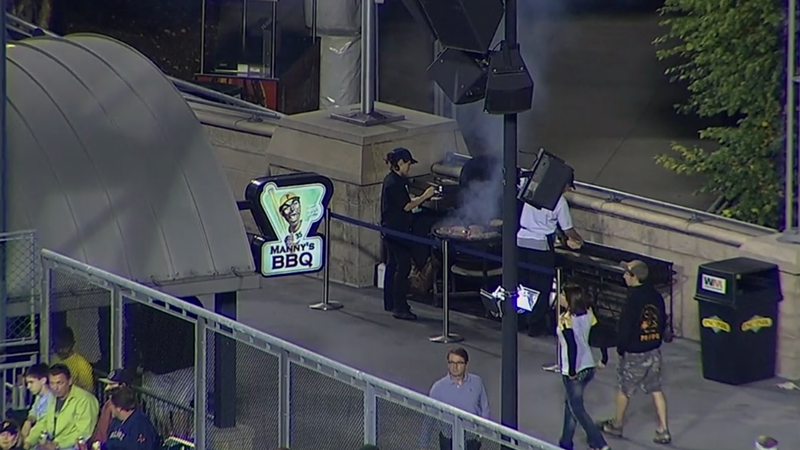 Wouldn't it be great to be a major league manager? Massaging the egos of millionaires while placating the will of billionaire owners sounds intriguing. You do have to deal with know-nothing, non-seeing officials like Andy Fletcher, but every job has its drawbacks.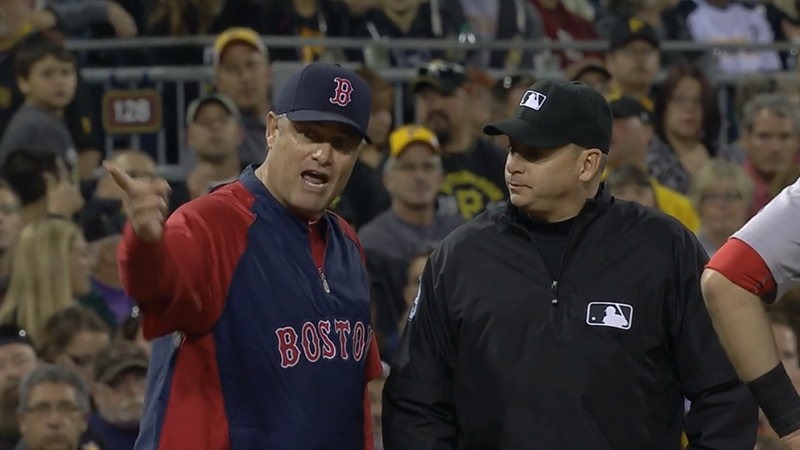 Then there's major league umpiring. Imagine the thrill of standing behind the plate and deftly adjudicating the strike zone. Wielding the power to call a player safe or out must be intoxicating. There's bullheaded managers like John Farrell, who seemed unaware of the rule that a when a player in fair territory is hit by a batted ball the player is out, to deal with. But with reviews by replay umpires on the field can throw out their best guess and then pretend to listen when a manager delays the game to see if the complaining team's video assistant thinks there's a case for a challenge or not.
Game 153: September 18, 2014

Boston Red Sox
66-87
2
L: Brandon Workman (1-10)
No extra base hits
Pittsburgh Pirates
82-70
3
W: Gerrit Cole (10-5)
H: Tony Watson (33)
S: Mark Melancon (30)
2B: Jordy Mercer (26)
HR: Starling Marte (13)