Yesterday was Roberto Clemente Day, a day to celebrate not only a great baseball player but a self-sacrificing humanitarian. Pittsburgh beat writers would spell out his Spanish accent when quoting him, but Clemente rose above such petty bigotry. He lost his life when a plane delivering aid to Nicaraguan earthquake victims crashed. Clemente said, "Any time you have an opportunity to make a difference in this world and you don't, then you are wasting your time on Earth."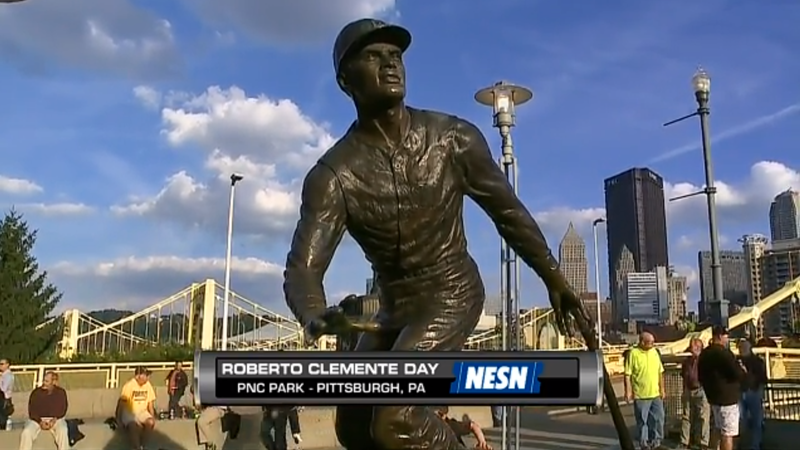 I know Clemente wasn't part of the "We Are Family" team, but I thought his achievements should be celebrated.
Rusney Castillo made his major league debut in center field. He had four at bats: a ground out to Russell Martin in the second, a single in the fourth with two down and a man on, a fly ball out to center to lead off the seventh, and another ground out to start off the ninth. It wasn't an electrifying premiere, but he has been bouncing around from team to team while trying to adjust to a whole new world. It will take time for him to learns the ins and outs of the show.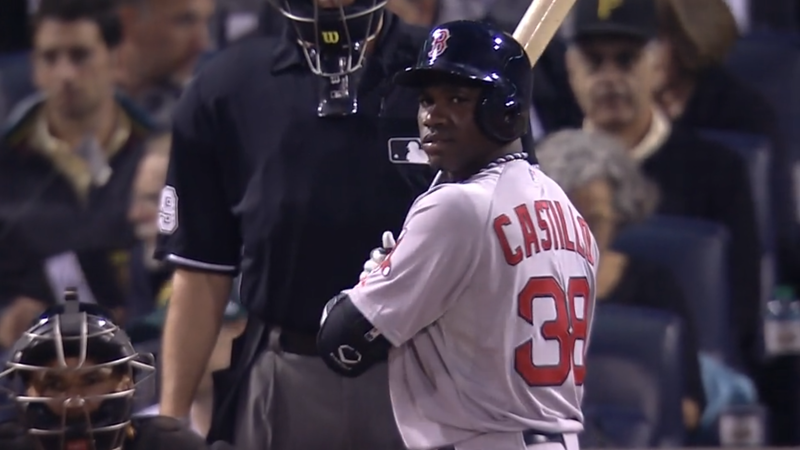 Castillo displayed fielding prowess in the fifth inning. Francisco Liriano, the pitcher of all people, got good wood on a fly ball to left-center that Castillo had to chase down and backhand before it got by him.
Bryce Brentz pinch hit for Clay Buchholz to start the fifth inning and laced a double to the left field corner. That led to Boston's only run of the game. Mookie Betts lifted a fly ball to right that Brentz tagged up on. Xander Bogaerts grounded out to plate the debutante. Brentz, Betts, Bogaerts: the new killer Bs?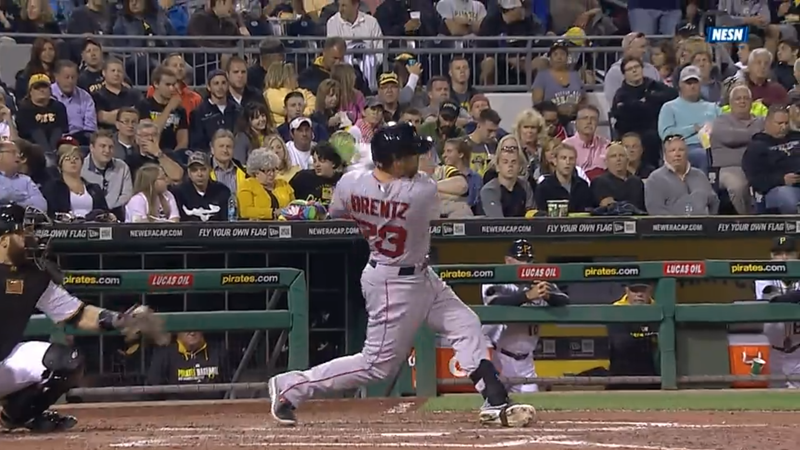 Later Brentz proudly showed off his (fake) souvenir.
Here's the ball Torey Lovullo had Bryce Brentz believe was his first MLB hit. (It's not the real ball). pic.twitter.com/oNEX5eWgYx

— Gary Striewski (@garystriewski) September 18, 2014
Game 152: September 17, 2014

Boston Red Sox
66-86
1
L: Clay Buchholz (8-9)
2B: Bryce Brentz (1)
Pittsburgh Pirates
81-70
9
W: Francisco Liriano (6-10)
2B: Ike Davis (16), Clint Barmes (5), Andrew McCutchen (36), Josh Harrison (36)
HR: Gregory Polanco (7), Neil Walker (21), Davis (11)