Clay Buchholz displayed flashes of his former self on Saturday evening. John Farrell pulled him in the seventh inning after the pitcher led off the frame by hitting Danny Valencia and inducing a pop out to second from Kevin Pillar. Up to that point Buchholz had fanned five, walked two batters, and gave up four hits.
Craig Breslow relieved Buchholz and surrendered a home run to pinch hitter Colby Rasmus. The outfielder wrapped the ball around Pesky's Pole to pull his team within a run. Farrell called on a trio of Boston relievers who did what Breslow failed to do; the Blue Jays were held scoreless from that point. Burke Badenhop, Drake Britton, and Edward Mujica only allowed a hit and two walks in their combined 2⅔ frames.
Another player making good on his potential was Will Middlebrooks. The third baseman singled with the bases loaded in the second inning to give his team the lead 2-1. He worked a walk in the fourth and scored on Christian Vazquez's high double off the wall that made the score 4-1, the key run of the game.
Mookie Betts has been doing so well he batted leadoff. He went 1-for-4, but it was a ringing triple, his first in the majors, over Anthony Gose's head. Betts also made a splendid diving grab to end the eighth inning. The catch of Pillar's listless liner was crucial as the Blue Jays had runners at first and second and trailed Boston by a single run.
The game was delayed by an hour and 12 minutes due to thunderstorms. Good things come to those who wait.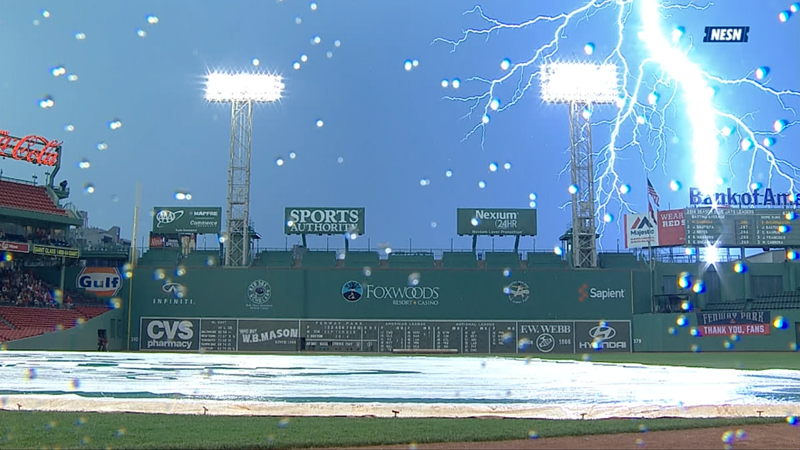 This fan can attest to that.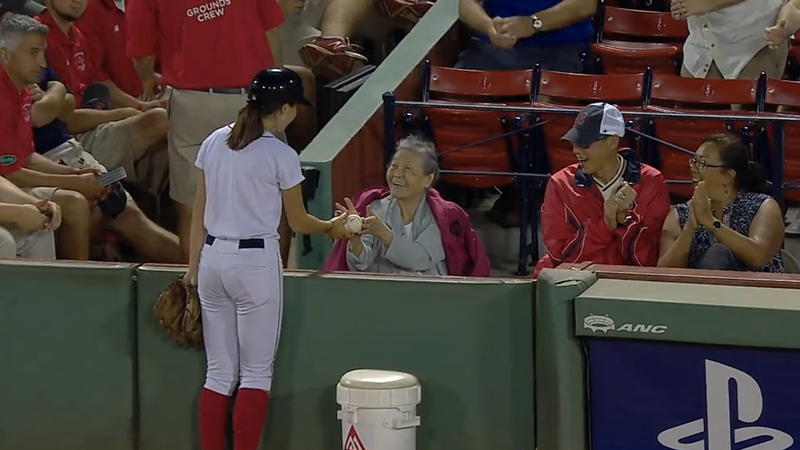 But how much longer can the Red Sox wait for Middlebrooks to reach his potential?
Game 142: September 6, 2014

Toronto Blue Jays
72-69
3
L: J.A. Happ (9-9)
2B: Dioner Navarro (19), Jose Bautista (25)
HR: Colby Rasmus (18)
Boston Red Sox
63-79
4
W: Clay Buchholz (7-8)
H: Burke Badenhop (10), Drake Britton (1)
S: Edward Mujica (4)
2B: Yoenis Cespedes (34), Christian Vazquez (7)
3B: Mookie Betts (1)