While Derek Jeter was putting the finishing touches on his historic run at shortstop in the Bronx the Red Sox youth movement started what will hopefully be voluminous feats of their own in Boston.
Christian Vazquez was a triple short of hitting for the cycle. He went 4-for-4 in the nine hole. In the second inning he knocked the ball off one of the signs above the Green Monster for his first homer in the bigs. With so little to celebrate this season it was wonderful to see such genuine joy in the dugout.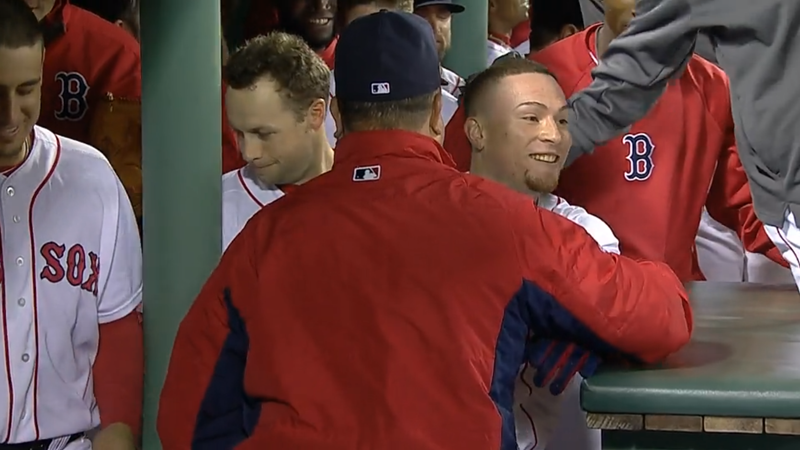 Rusney Castillo also had a spectacular offensive evening. The center fielder batted seventh and went 2-for-4. In the third inning with two men on and one out he powered the ball into the first row of the Monster seats. His other hit was a near-homer in the seventh inning.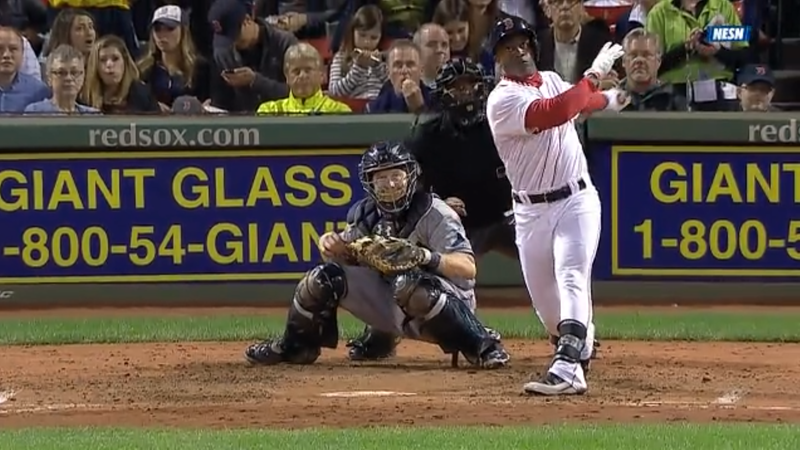 This season Boston has played 19 rookies. The last time the Red Sox came close to that number was 1952, which featured 18 newcomers. That team finished sixth in the American League with a losing record of 76-78. I found 11 of the players on the wonderful site Baseball Almanac.
Hal Bevan
Milt Bolling
Ralph Brickner
Dick Brodowski
Ike Delock
Hersh Freeman
Dick Gernert
Bill Henry
Ted Lepcio
Gene Stephens
Faye Throneberry
There's no Hall of Famers in the list. Perhaps the Red Sox Rookie of Class of 2014 doesn't have a future Jeter, but I'd rather be dreaming on young players' potential than feting an old-timer's retirement
Game 159: September 25, 2014

Tampa Bay Rays
76-83
1
L: Jeremy Hellickson (1-5)
No extra base hits
Boston Red Sox
70-89
11
W: Allen Webster (5-3)
2B: Mookie Betts (10), Rusney Castillo (1), Christian Vazquez (9)
HR: Vazquez (1), Castillo (1)