Pitchers are specialists. They spend about a decade honing their craft and even then they may not be successful in the majors. So it's always a treat to see an American League pitcher flail away in a National League park. General managers from the American League must grimace when their prized assets attempt a bunt, swing, or jaunt on the bases (should they even reach). Commissioner-elect Rob Manfred's first act should allowing the senior circuit to have designated hitters.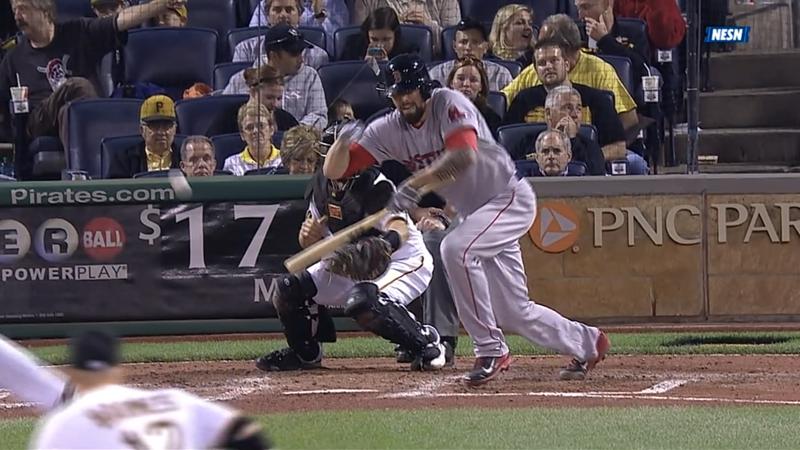 Pitchers like Mark Melancon, who were middling in the AL but outstanding in the NL, would suffer. But with the overall downturn in offensive production a designated hitter added to 15 teams may help.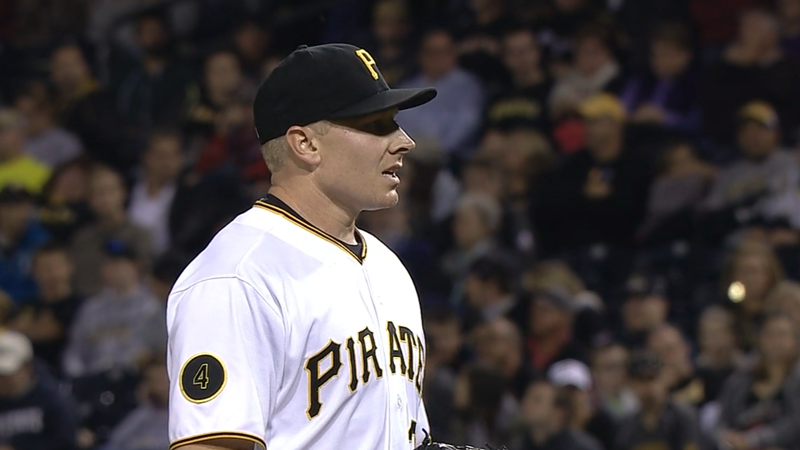 Pitchers can't multitask but this fan can. He snared a foul ball off Travis Snider's bat in the first inning while talking on the phone. With the expanded rosters the Red Sox could add him along with Rusney Castillo, Bryce Brentz, Garin Cecchini, Ryan Lavarnway, Edwin Escobar, and Heath Hembree.
Pirate Parrot sprayed Silly String on this young Red Sox fan. It was an amusing antic but not a terribly nuanced act.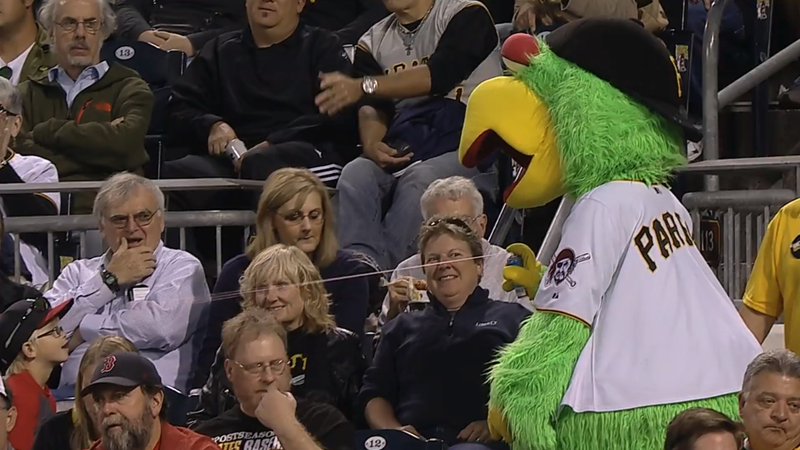 The MLB mascot that is outdoing all his peers is Orbit of the Houston Astros. When he's not trying to taunt David Ortiz he's playing dolls with Jose Bautista. Here's a gibe at 50 Cent.
"@MLB: .@OrbitAstros gives @BunBTrillOG a lesson about the first pitch. pic.twitter.com/JyeNLvo0ZT" Can't forget my man, @fatjoe!

— Houston Astros Orbit (@OrbitAstros) September 17, 2014
Your move, Pirate Parrot.
Game 151: September 16, 2014

Boston Red Sox
66-85
0
L: Anthony Ranaudo (3-3)
2B: Daniel Nava (19), Yoenis Cespedes (35), Christian Vazquez (8), Allen Craig (20), Will Middlebrooks (10)
Pittsburgh Pirates
80-70
4
W: Charlie Morton (6-12)
H: Bobby LaFromboise (2), Jared Hughes (12), John Holdzkom (3)
2B: Neil Walker (25)
HR: Russell Martin (10), Starling Marte (12)