The Royals finally displayed why they are contending for a playoff spot in Saturday's game. Jeremy Guthrie went eight innings and only allowed three hits while striking out two and walking one. The sole run the Red Sox scored came by way of Mike Moustakas's error in the third inning.
Mookie Betts reached first when Moustakas played his grounder to the side. Betts dashed to third base when David Ortiz singled to right and Yoenis Cespedes lofted the ball to center field to plate the Red Sox second baseman.
Yes, for the first time in his major league career Betts started at second base. Despite not playing the infield for a few months his skills hadn't diminished. He made a nifty play on Alex Gordon's sharp grounder in the sixth inning.
Matt Barnes didn't have as good an outing as his Fenway debut. In one inning he gave up three hits, two earned runs, and a walk. On the plus side, he struck out the side and has eclectic taste in music.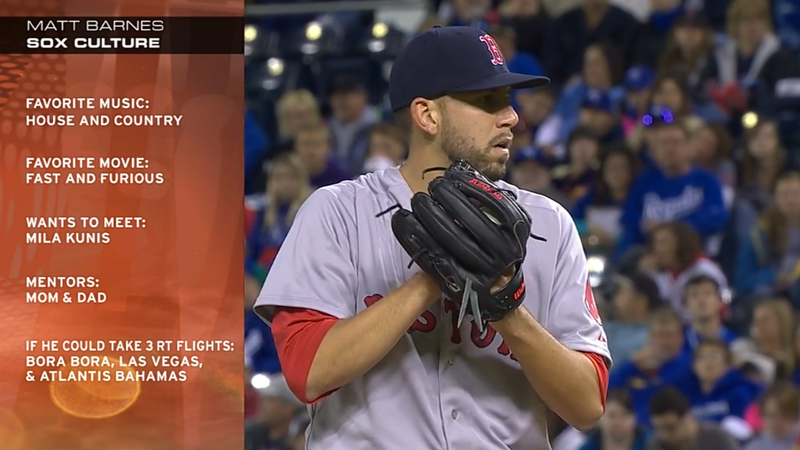 Lorenzo Cain scored both times he reached base. He even had a laugh at his own expense when he got himself stuck behind the tarp attempting to catch Daniel Nava's foul ball. The Royals won't be so happy if they find themselves any further behind the Tigers in the AL Central or the Mariners in the wild card race.
Game 149: September 13, 2014

Boston Red Sox
65-84
1
L: Rubby De La Rosa (4-7)
No extra base hits
Kansas City Royals
81-66
7
W: Jeremy Guthrie (11-11)
2B: Alcides Escobar (31), Lorenzo Cain (27), Salvador Perez (27), Alex Gordon (30)