For the third time this season the Red Sox were held to a single hit. This is the first time this has happened since the 1992 season, another dreadful season where the squad ended in last place in the division.
Will Middlebrooks broke up Jake Odorizzi's no-hitter with a leadoff line drive to center field in the fourth frame. He came into the game when Dustin Pedroia departed in the second inning.
Pedroia was covering second base when Logan Forsythe's elbow found his skull. Slow motion replays seemed to show that there was intent, but at regular speed it appeared it was a pure reaction play. Nothing has been said since the incident that has further inflamed these teams' already tense relationship so the matter is all but settled.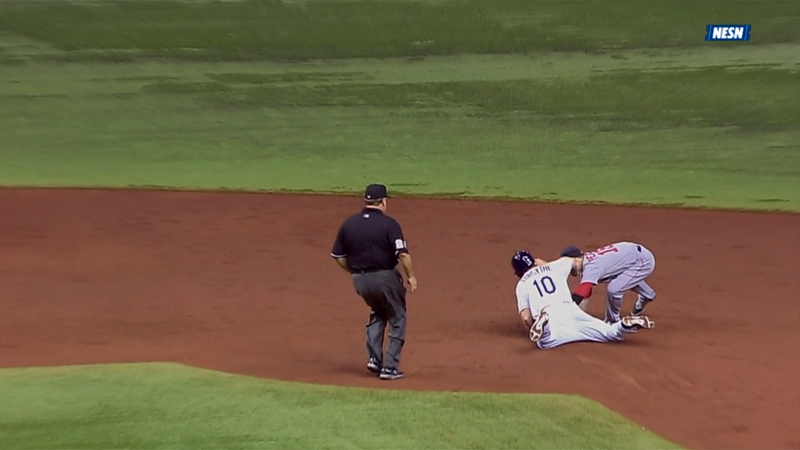 In order to boost attendance at the Trop the Rays now host cosplay conventions simultaneously with games. The force must be incredibly strong in this Jedi. He can shoulder his lightsaber as if it were a fishing pole.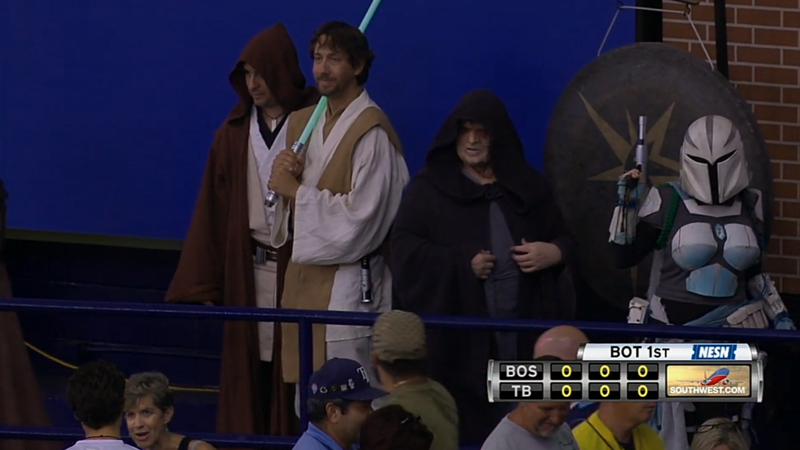 Star Wars nights are so de rigueur these days. Call me when there's a Guardians of the Galaxy extravaganza. This cart should be manned by Nova Corps and girls with raccoon ears, not an illogical mix of stormtroopers and scout troopers (yeah, I went there).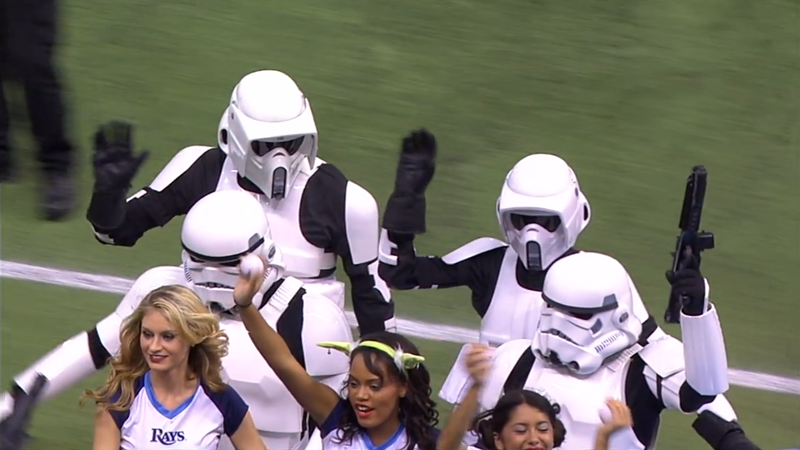 Game 135: August 30, 2014

Boston Red Sox
59-76
0
L: Allen Webster (3-3)

No extra base hits
Tampa Bay Rays
66-70
7
W: Jake Odorizzi (10-11)
2B: James Loney (25), Ryan Hanigan (8)