Thanks to my friend I got to enjoy last night's game. Thanks to Alejandro De Aza it wasn't was entertaining as it could have been. De Aza has worked his way from obscurity to relevance. Starting with the Marlins, spending some time with the White Sox, and then finally being traded to the contending Orioles is a journey many players would envy.
Anthony Ranaudo should wear a shirt that says, "De Aza is my Daddy." The rookie starter surrendered two homers to the Orioles left fielder. Ranaudo came up short on a night where the immortal Pedro Martinez was honored with a bobblehead.
Batting practice was fun. Nelson Cruz was hammering moonshots over the wall with his boomstick to these fans' delight.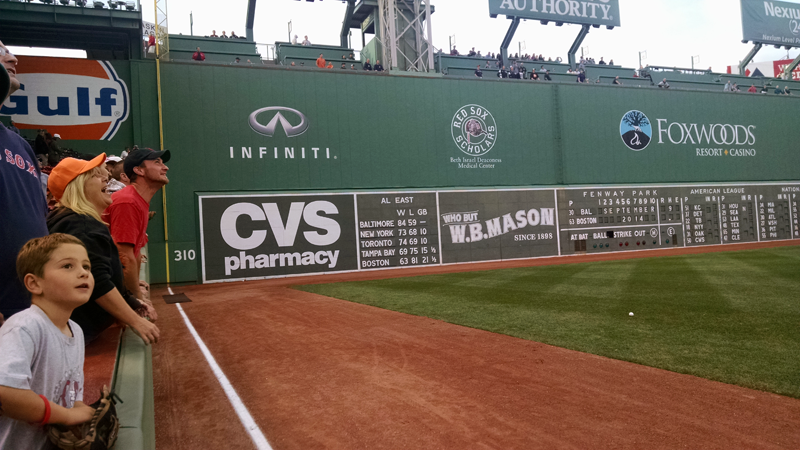 What a roller-coaster ride these past few seasons has been. From worst to first to worst again. Just a year ago Koji Uehara was mowing down batters at a historic pace, John Lackey and Jon Lester were an near-unstoppable one-two punch, and veteran and rookie hitters joinced forces to knock in timely hits. But what was once a humming machine has broken down into humdrum parts.
Thankfully there are a few replacement parts that can be swapped in to get the Red Sox back on track. Matt Barnes made his major league debut, pitching three innings and allowing only three hits while striking out two and walking none.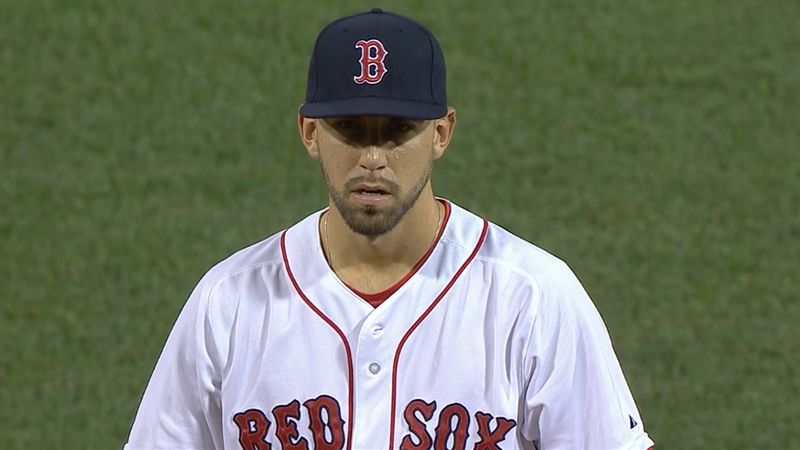 Carlos Rivero notched his first major league hit when he spelled Will Middlebrooks at third base when the regular third baseman took ill. Rivero went 2-for-2, which included a double in the final frame.
Andrew Miller was injured early in 2013 and wasn't a factor in the Red Sox's playoff run. He did, however, suffer through the 2011 collapse and the 2012 catastrophe, so he went through enough to deserve a ring. Miller was dealt to the Orioles and has been an essential part of Baltimore's bullpen, but it's hard for me to see Baltimore winning it all because of their inconsistent offense.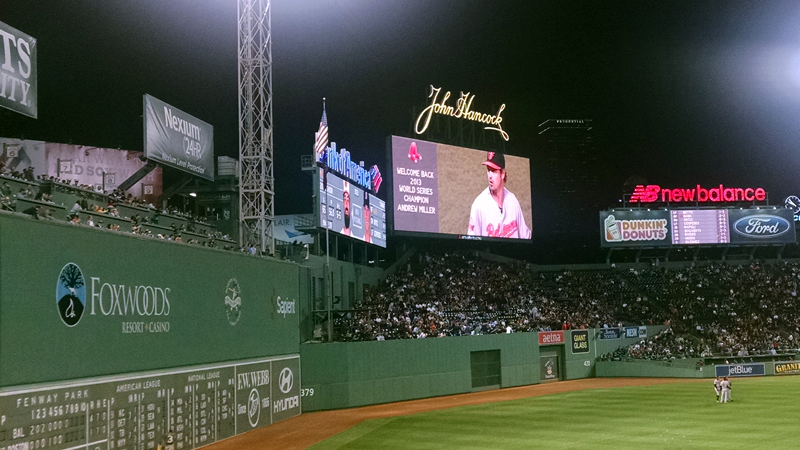 On my way home from the game a mother and father with their two kids were on the T. The father asked his older son what he liked better, riding the subway or going to the game. The kid didn't answer at first but finally said, "The subway. The Red Sox stink."
"Yeah they do," replied his dad.
I was surprised how unresponsive the crowd was with David Ortiz's two key at bats. There were no chants of "Papi" when he batted in the third inning with two out and two on. Nor was there the rhythmic clapping in the fifth inning when he had a chance to give his team a one-run lead with a single swing.
That stunk. Yes it did.
Game 145: September 9, 2014

Baltimore Orioles
85-59
4
W: Chris Tillman (12-5)
H: Evan Meek (3), Andrew Miller (20), Brad Bach (5)
S: Zach Britton (34)
2B: Nelson Cruz (26), Steve Pearce (22), Alejandro De Aza (20)
HR: De Aza – 2 (7), Adam Jones (25)
Boston Red Sox
63-82
1
L: Anthony Ranaudo (3-2)
2B: Daniel Nava (17), Carlos Rivero (1)
HR: Xander Bogaerts (10)