Last night David Ortiz surpassed all other Red Sox players for total seasons with 30 or more home runs and 100 or more runs batted in. He clouted a solo homer in the fourth inning to knot the game at 1-1 and added another line to his entry in the annals of Red Sox history.
Ortiz has accomplished this feat eight times, one more season than Ted Williams. When Ortiz and Manny Ramirez paired up for their historic era I thought Ramirez was the one who would be honored in Cooperstown.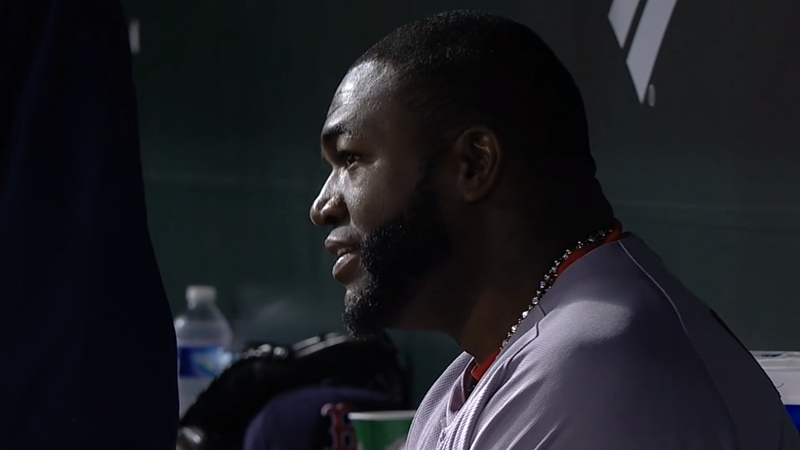 Voters would find it difficult to overlook Ramirez's 50- and 100-game suspensions in 2009 and 2011 respectively. But they may forgive Ortiz's appearance on the 2003 survey list that contained names that were never supposed to be revealed. MLB and the players union subsequently stated that these results were not be construed as definitive for use of performance enhancing substances.
Not one to rest on his laurels, Ortiz blasted a two-run homer in the 10th inning to pull Boston ahead 5-3.
Rusney Castillo collected another infield hit. He beat out Ryan Flaherty's throw to first base in the fourth frame. He has power potential but just hasn't realized it on a major league field yet.
Castillo has shown defensive razzle-dazzle, however. In the fifth inning he scooped up David Lough's ground ball single and fired to Christian Vazquez. The throw was up the third base line, but Vazquez made the adjustment to tag Alejandro De Aza out on the wrist. With the new rule about blocking the plate perhaps throws that are slightly ahead of the runner are preferable. Throws that are right on-target would force the catcher to make a last-second adjustment to touch the runner right when he receives the ball.
Garin Cecchini made his first major league start and his family made the trip to watch him. Unfortunately he went 0-for-3 and Will Middlebrooks pinch hit for him in the ninth. One of his fun facts included a tidbit that he has a song on his iPod that was released 15 years before his birth. Also, he still has an iPod, a product that Apple finally discontinued.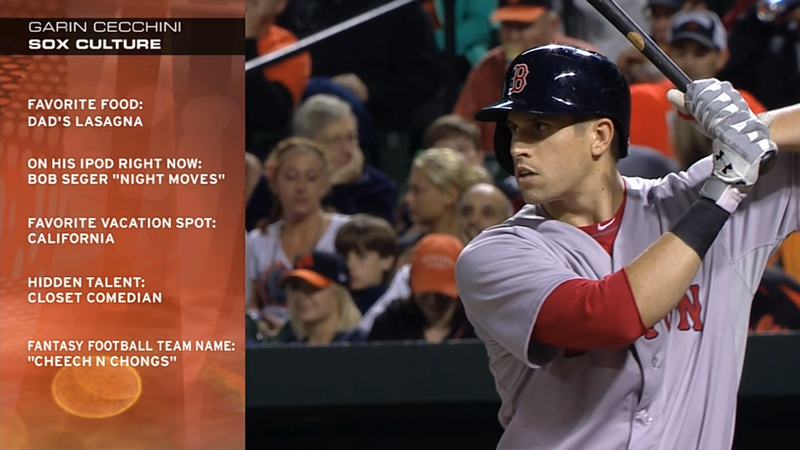 Game 154: September 19, 2014

∙ 10 innings
Boston Red Sox
67-87
5
H: Tommy Layne (8), Burke Badenhop (12)
BS: Alex Wilson (1)
W: Junichi Tazawa (4-3)
S: Edward Mujica (7)
HR: David Ortiz – 2 (34), Yoenis Cespedes (22)
Baltimore Orioles
92-61
3
L: Darren O'Day (5-2)
2B: Alejandro De Aza – 2 (23), Nelson Cruz (31)
3B: Delmon Young (1)