Well, perhaps a little envy exists for the Royals, who are battling for the AL Central pennant against the Detroit Tigers. Kansas City looked like anything but a team poised for the playoffs; the defense gave up two runs because of errors.
Will Middlebrooks scored in the second inning when Eric Hosmer let Christian Vazquez's grounder slip between his legs into right field.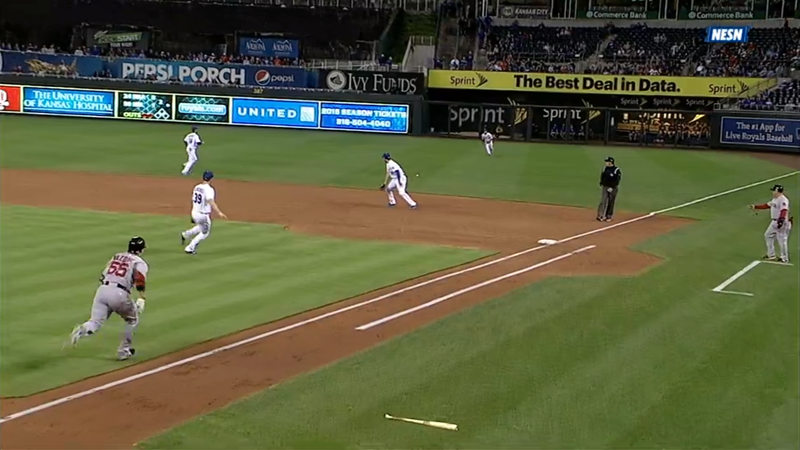 Vazquez led off the fourth inning and reached first because Alcides Escobar couldn't get a handle on Vazquez's ground ball. Mookie Betts singled to Mike Moustakas, who threw poorly to Hosmer. Vazquez took third on the error but was thrown out at home by Moustakas. In prior games this sort of nascent rally would be staunched easily but David Ortiz ripped a single up the middle to plate Betts and give his team a two-run lead.
In the eighth frame Jemile Weeks tallied his first double of the season. It was a clutch clout that Hosmer couldn't nab before it escaped down the right field line. Middlebrooks and Vazquez, who both worked walks, scored on the scorcher.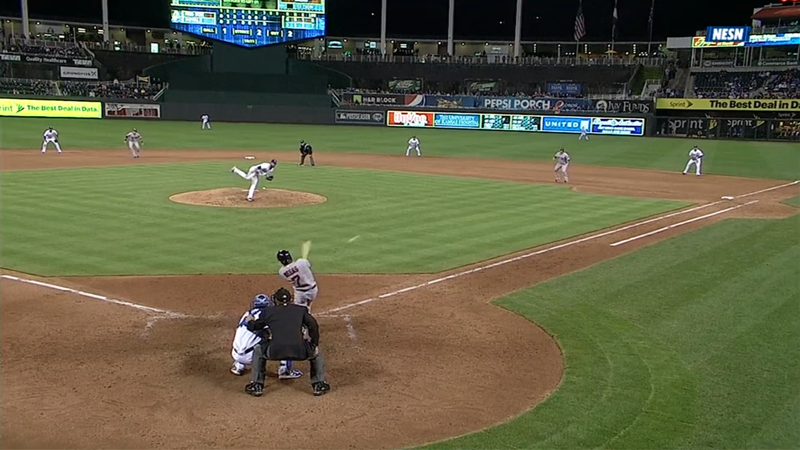 Even though the Red Sox have the worst record in the AL East they can surprise with a win against a division leader like the Royals when Clay Buchholz pitches as well as he has been. Tigers and Athletics fans, address your thank you cards to 4 Yawkey Way.
Game 147: September 11, 2014

Boston Red Sox
64-83
6
W: Clay Buchholz (8-8)
H: Tommy Layne (6), Junichi Tazawa (16)
S: Edward Mujica (5)
2B: Will Middlebrooks (9), Jemile Weeks (1)
3B: Yoenix Cespedes (6)
Kansas City Royals
80-65
3
L: Liam Hendriks (1-2)
2B: Nori Aoki (19), Lorenzo Cain (26)