If you are a rookie pitcher you want to have your debut against the Boston Red Sox or Texas Rangers. Eduardo Rodriguez won his premier game handily and Rangers rookie Chi Chi Gonzalez followed suit. Gonzalez's line was five and two-thirds innings pitched, two hits, five walks, and two strikeouts.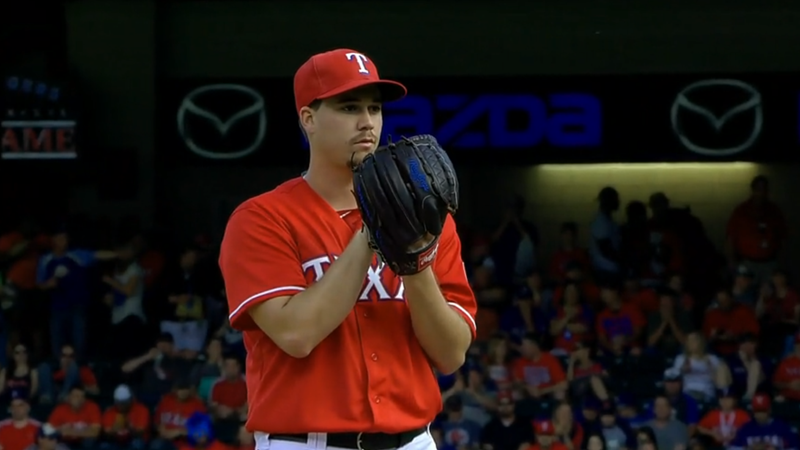 I wonder if Jerry Remy pronounced Gonzalez's name like Les Nessman did.
Wade Miley was bested by Ross Ohlendorf in a milking contest and his bad luck carried into Saturday. There was also a cow milking contest in Anaheim. What is with this spate of animal husbandry games? Did minor league event coordinators get promoted in the majors and bring in their ideas?
John Farrell summarized Saturday's outing succinctly. "That was an ugly game."
Dustin Pedroia shared similar thoughts. "We really didn't do anything," he said. "We played terrible. No energy. That was bad. You guys watched it, there's really nothing you can say. We were bad."
Game 50: May 30, 2015

Boston Red Sox
22-28
0
L: Wade Miley (4-5)
2B: David Ortiz (9), Mike Napoli (5)
Texas Rangers
25-25
8
W: Chi Chi Gonzalez (1-0)
2B: Elvis Andrus (9), Robinson Chirinos (9), Leonys Martin (9)