Drew Smyly held the Red Sox hitless until the sixth inning. Kevin Kiermaier came up huge in the fourth inning by chasing down David Ortiz's deep fly ball to the triangle. A litany of other fielders have taken on the treacherous triangle to come up lame: Johnny Damon, Coco Crisp, and Torii Hunter. Kiermaier navigated the area flawlessly and robbed the Red Sox designated hitter of extra bases.
Rick Porcello pitched well against Smyly, going seven innings with eight hits, six strikeouts, no walks, and most importantly no runs. Porcello was aided by crisp defense, a must for a ground ball pitcher. In the fourth inning Evan Longoria wandered too far off second base. Logan Forsythe lined out to Mookie Betts and the center fielder fired to Xander Bogaerts for an unusual 8-6 double play.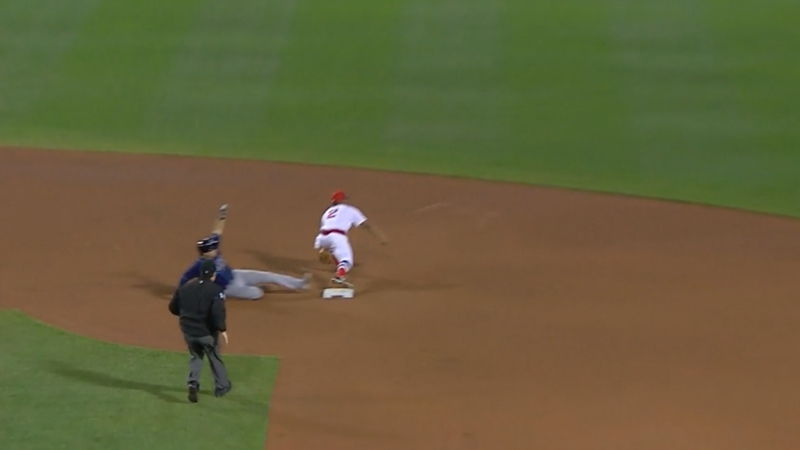 Betts scored the only runs of the game. He launched two leadoff home runs in the sixth and eighth innings. Déjà Mookie. The center fielder assumed Hanley Ramirez's mantle as the offensive force on the team, breaking his team's four-game skid.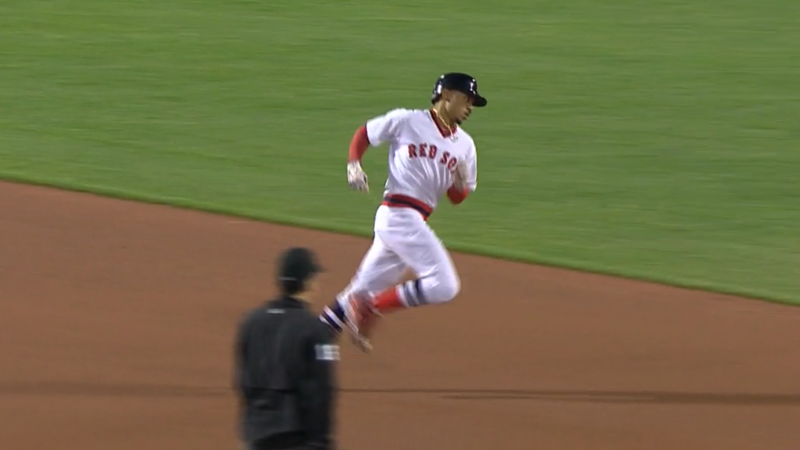 Game 27: May 5, 2015

Tampa Bay Rays
14-13
0
L: Drew Smyly (0-1)
No extra base hits
Boston Red Sox
13-14
2
L: Clay Buchholz (1-4)
2B: David Ortiz (5)
HR: Mookie Betts – 2 (4)