The Red Sox batters were having issues with home plate umpire Todd Tichenor's calls. Dustin Pedroia didn't think he struck out against Jon Edwards to end the seventh inning and let Tichenor know how he felt.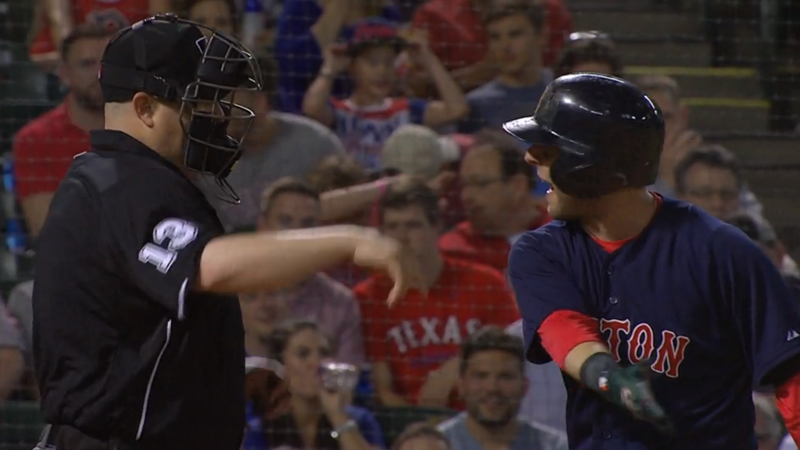 In the eighth Mike Napoli voiced his displeasure at being struck out. Tichenor must have rabbit ears because he heard Napoli from the dugout and tossed the Red Sox first baseman out of the game.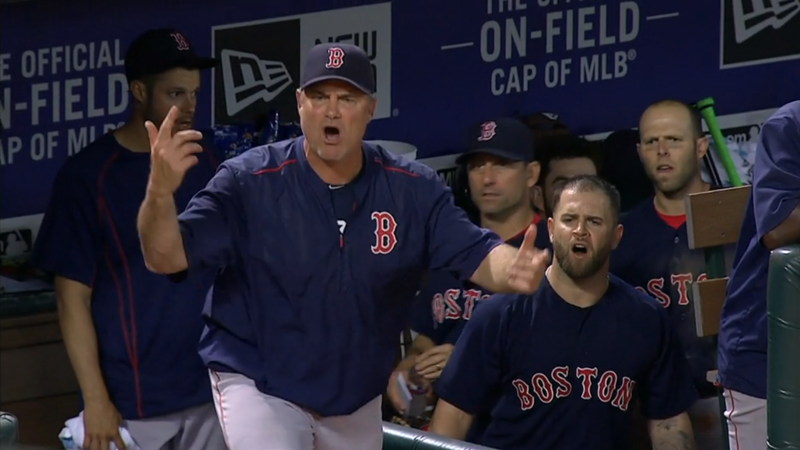 John Farrell lept to Napoli's defense and was also ejected. It was an abrupt end to an inning that saw the Boston squad claw their way back into the game on Hanley Ramirez's two-run homer.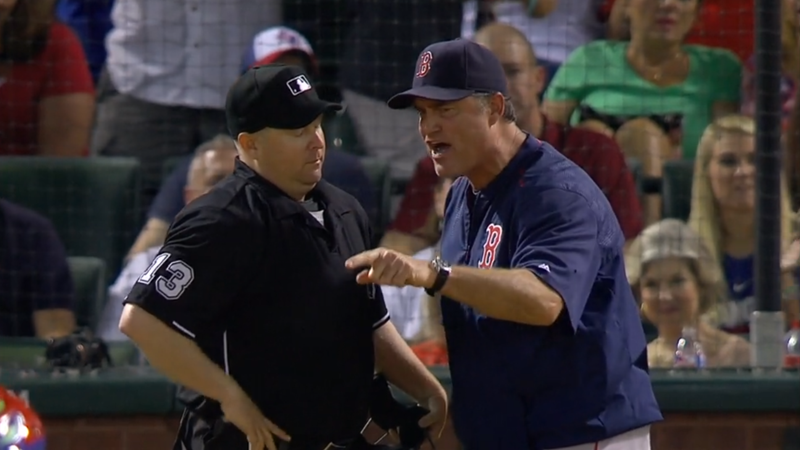 With the score 5-4 Craig Breslow took over and promptly surrendered a single to Prince Fielder. Delino DeShields pinch ran for Fielder but the increase in speed didn't prevent Adrian Beltre from grounding into a 5-4-3 double play. But Breslow couldn't secure the final out and left two men on base for Matt Barnes, both of whom scored on Robinson Chirinos's double to Carlos Peguero in left.
If only Eduardo Rodriguez could start every game.
Game 49: May 29, 2015

Boston Red Sox
22-27
4
L: Steven Wright (2-2)
HR: Hanley Ramirez (12)
Texas Rangers
24-25
7
W: Yovani Gallardo (5-6)
H: Jon Edwards (1), Ross Ohlendorf (5)
S: Shawn Tolleson (6)
2B: Adam Rosales (1), Mitch Moreland (9), Robinson Chirinos (8)
3B: Hanser Alberto (1)
HR: Josh Hamilton – 2 (2)