Going into this game the Athletics were in last place in the American League West and attempting to snap a five-game losing streak. As poorly as Oakland has been playing they still stretched the Red Sox into extra innings by tying the game in the seventh inning.
It took a circuit clout in the 11th authored by Pablo Sandoval to break the 4-4 tie. Perhaps the Bay Area air reinvigorated him.
In earlier innings the Athletics managed to scrape back into a tie. In the bottom of the 11th Matt Barnes slammed the door shut with just six pitches. It was Barnes's first major league win. Note that it was Matt Barnes the rookie reliever, not Matt Barnes the Clippers' small forward.
The taut contest also had a bit of history sprinkled in the sixth inning. David Ortiz's leadoff double to Coco Crisp didn't lead to a run but it was his 1,041st extra base hit. He shares 26th place with Pete Rose in the record books.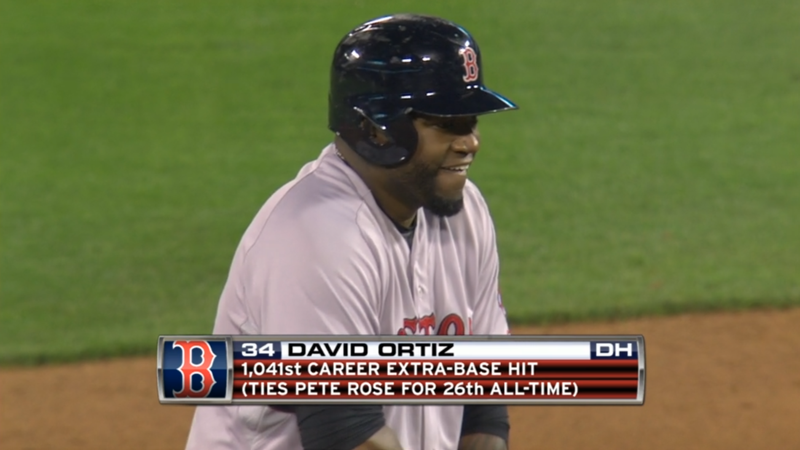 The Boston squad is on a two-game winning streak. They're getting hot; best put on oven mitts before handling them.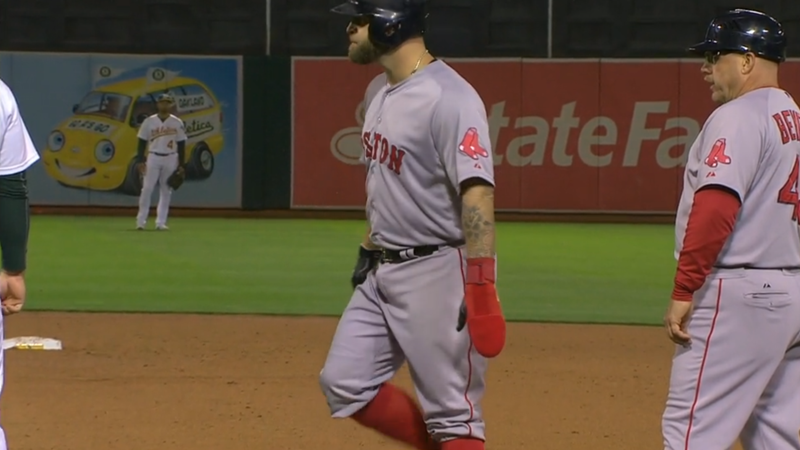 Game 32: May 11, 2015

∙ 11 innings
Boston Red Sox
15-17
5
BS: Craig Breslow (3-3)
W: Matt Barnes (1-0)
2B: Blake Swihart (2), David Ortiz (6)
HR: Pablo Sandoval (4)
Oakland Athletics
12-22
4
BS: Evan Scribner (1)
L: Angel Castro (0-1)
2B: Ike Davis (9), Billy Butler (7), Stephen Vogt (5), Billy Burns (2)