The Texas Rangers wrapped up a series win against the Red Sox last night thanks to the local nine's sputtering offense. Boston was 0-for-6 with runners in scoring position. Clay Buchholz's competent outing went to waste. While a line of seven and one-third innings with five hits, two earned runs, two walks, and four strikeouts isn't brilliant, it should be enough for a win if the Red Sox offense lived up to its potential.
An example of how hard this team is pressing was Dustin Pedroia's baserunning in the fourth. Pedroia tried to score on Hanley Ramirez's comebacker to Wandy Rodriguez but was out at home. He was so out his slide was about five feet from home plate.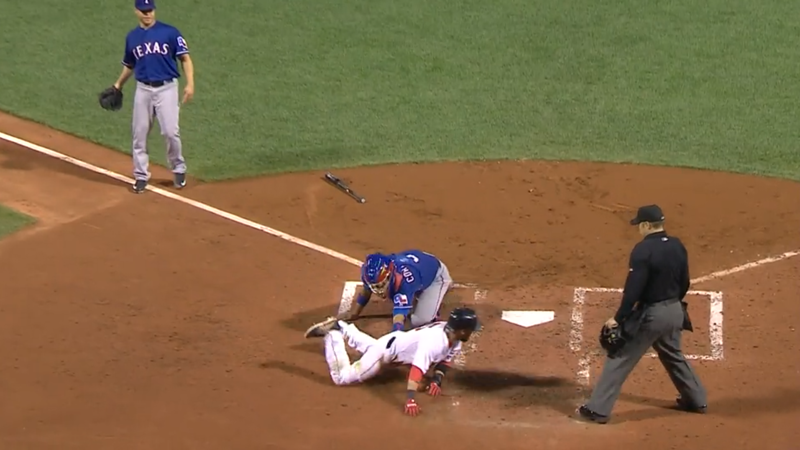 Ramirez seemed to learn a little from Delino DeShields's masterful fielding in left. He made a catch on Adam Rosales's fly ball in the second that probably would have evaded him in April. Yes, you know how badly a game went when Ramirez's fielding is a highlight.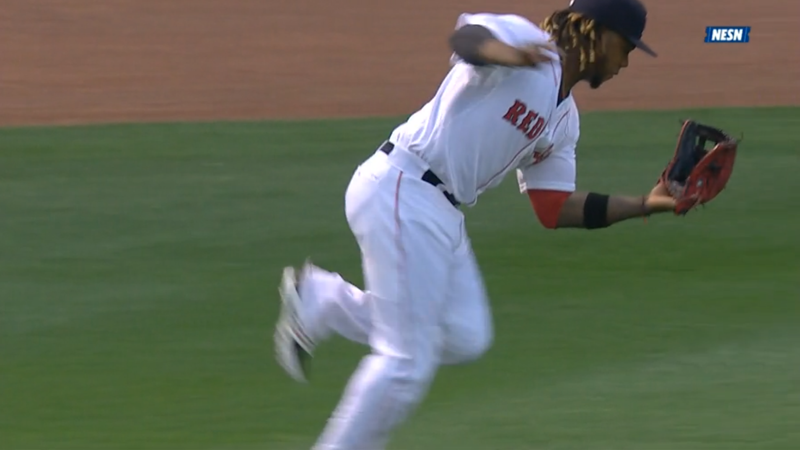 Don Orsillo and Jerry Remy tried to keep the mood light with their gigantic doppelgängers. But with a quarter of the season come and gone perhaps it's time for other heads to roll.
Game 41: May 21, 2015

Texas Rangers
18-23
3
W: Wandy Rodriguez (2-2)
H: Keone Kela (4)
S: Shawn Tolleson (2)
2B: Leonys Martin (7)
HR: Mitch Moreland (3)
Boston Red Sox
19-22
1
L: Clay Buchholz (2-5)
2B: Dustin Pedroia (8), David Ortiz (7)