Whatever momentum the Red Sox built up over the weekend evaporated somewhere on the flight between Boston and Minneapolis. Joe Kelly couldn't get out of the second inning, putting his team seven runs in the hole. Matt Barnes filled in capably by twirling three and one-third innings while surrendering five hits and striking out five. Then again, the Twins hitters weren't particularly motivated in getting to Barnes given their lead.
Ricky Nolasco took advantage of the lead and the Red Sox batters' impatience with a seven and two-third inning gem. He gave up only two runs while striking out five and walking none.
One area where both teams shone was on defense. Dustin Pedroia turned around a flashy play in the first to erase Torii Hunter from the basepaths.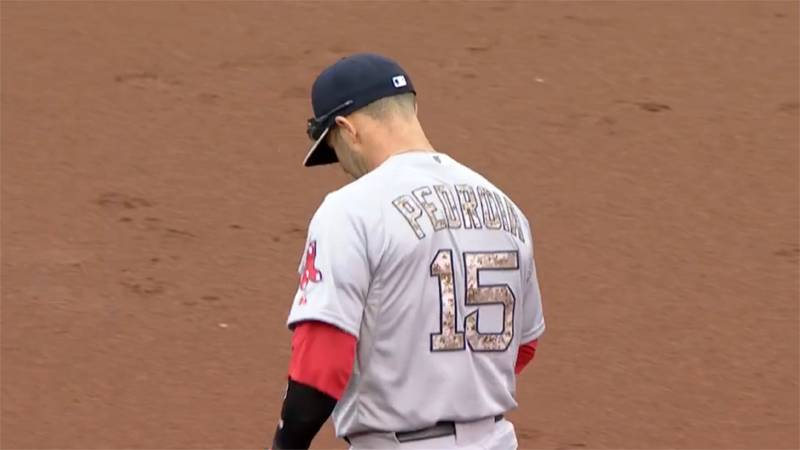 In the second inning Aaron Hicks robbed Daniel Nava of a base hit. It was a catch in shallow center that warranted Statcast.
Hanley Ramirez notched his first RBI of the month in the third inning with a line drive single to right field. Boston's four-hole hitter didn't have a run batted in until the 25th of the month. Let that sink in and it is not a surprise why this team is mired in the sub-.500s.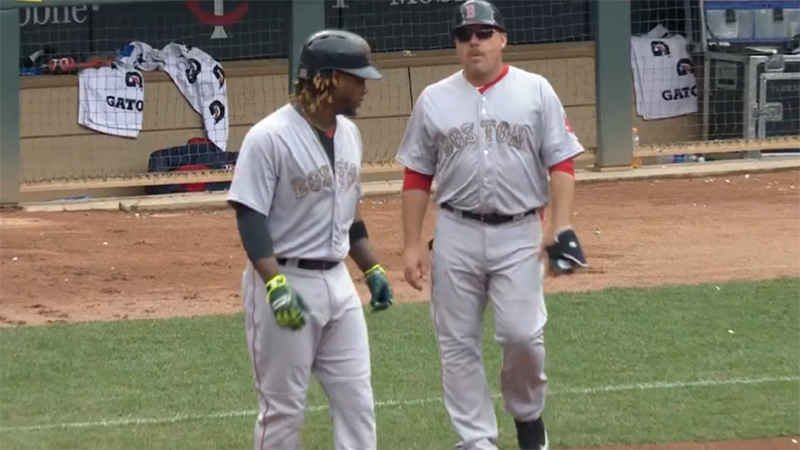 Game 45: May 25, 2015

Boston Red Sox
21-24
2
L: Joe Kelly (1-4)
2B: Mookie Betts (10)
Minnesota Twins
26-18
7
W: Ricky Nolasco (5-1)
2B: Brian Dozier (12), Eduardo Nunez (5), Joe Mauer (10)
HR: Trevor Plouffe (7)