He fished out all the islands with a magic hook
There would've been more but somebody looked
He pulled morning sky, the sun he entwined
To slow down his flight, so kapa could dry
— Israel Kamakawiwo'ole, "Maui Hawaiian Sup'pa Man"
"Kapa" is the fabric made by pounding the bast fibers of plants into fabric. It was said that the people could not dry their kapa because the sun flew so quickly across the sky. The demigod Maui slowed down the sun so the people could have their cloth.
Shane Victorino flashed some of his heroics last night. In the fourth inning he sent Roenis Elias's pitch out of the park to score the first run of the game and give his team the lead.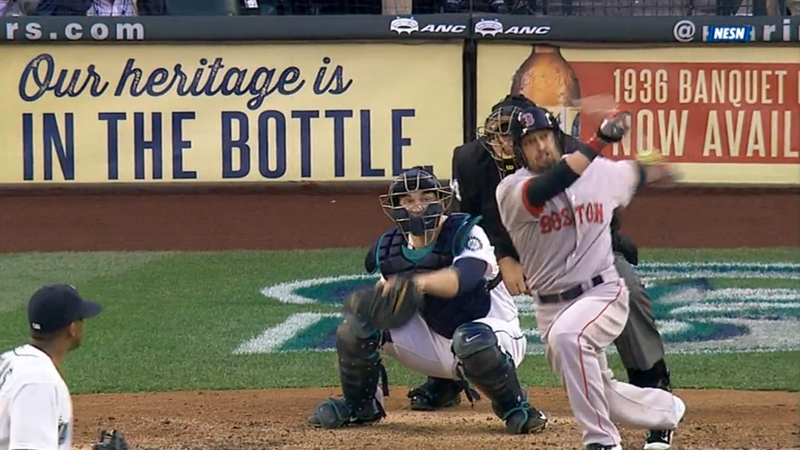 Victorino staunched a potential Mariners rally in the seventh. Justin Ruggiano lofted the ball to deep right field. Chris Taylor thought he would get the go-ahead run easily on the fly ball but Victorino had other plans. Like Maui snaring the sun Victorino caught the ball. Victorino redirected his momentum after hitting the wall and fired to Mike Napoli. When you fly too close to the sun you're going to get burned.
Dustin Pedroia made two skillful (some would say lucky) plays off deflections in the bottom of the fourth. The second play came with the bases loaded, two outs, and the Red Sox with a one-run lead. Dustin Ackley knocked the ball to Napoli who tried to glove it but had it pop out. Pedroia was there to field it and quickly toss it to Joe Kelly.
In "Game of Thrones" we learned that it's good luck to rub a dwarf's head. Napoli took it one step further and kissed Pedroia's dome.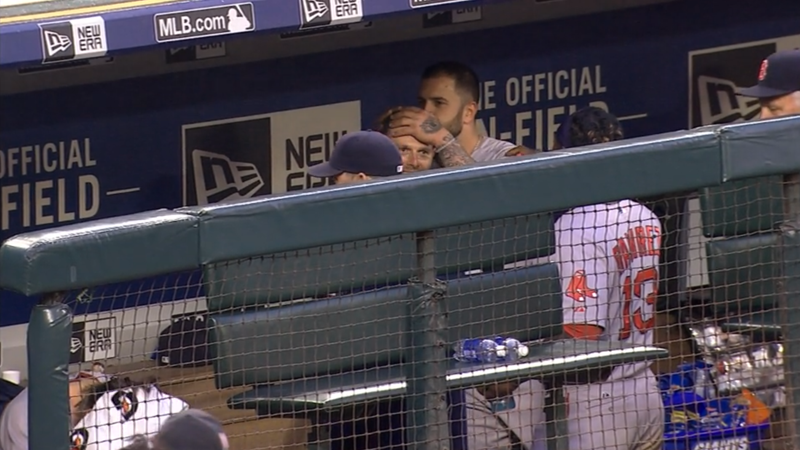 Game 35: May 14, 2015

Boston Red Sox
17-18
2
W: Matt Barnes (2-0)
S: Koji Uehara (8)
2B: Hanley Ramirez (1), Brock Holt (4)
HR: Shane Victorino (1)
Seattle Mariners
15-19
1
L: Fernando Rodney (1-2)
No extra base hits