The force was not strong in this one. The Red Sox have lost their last four games, all against divisional opponents. They went from first in the AL East to last place in nine days.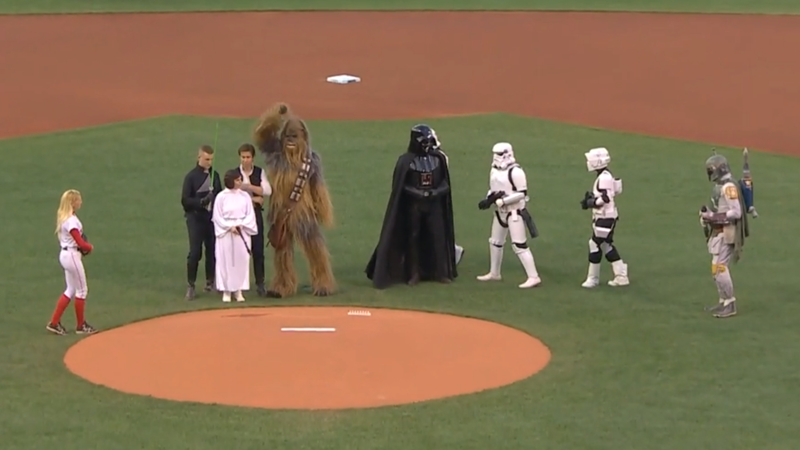 Hanley Ramirez chased down James Loney's fly ball and smashed into the wall holding the left field seats. He held onto the ball for two steps, but this is not football and that is an old rule anyway. Ramirez, the only consistent force on the offensive side for the Red Sox, left the game and is day-to-day.
Steve Souza, Jr. also found himself hitting the wall in the first inning. His impact was a feeble bump after a half-hearted leap for Dustin Pedroia's line drive. The gentle love tap caused the rookie to drop the ball and allowed Pedroia to reach second.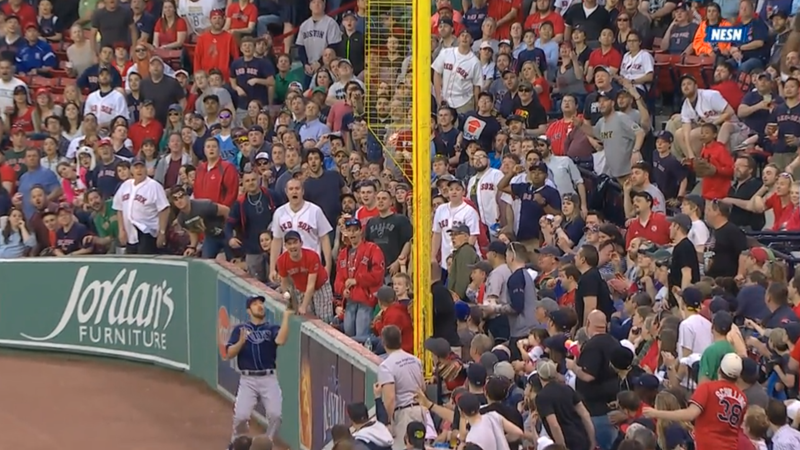 Xander Bogaerts notched his second triple of the season in the second inning, driving in his team's only run of the game. Bogaerts and Pablo Sandoval almost collided on Asdrubal Cabrera's pop-up.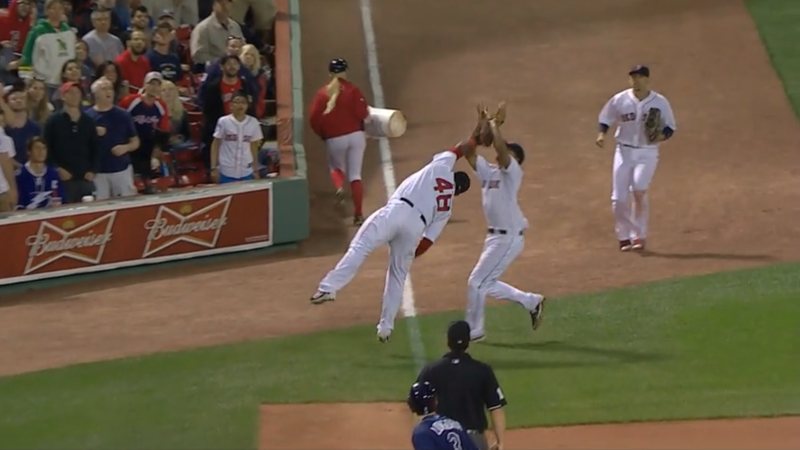 The Red Sox are out of sync at the rubber, on the field, and in the box. They can rally around Ramirez's absence or wither.
Game 26: May 4, 2015

Tampa Bay Rays
14-12
5
W: Jake Odorizzi (3-2)
2B: James Loney (3), Evan Longoria (9), Logan Forsythe (8), Steve Souza Jr. (4)
HR: Joey Butler (1)
Boston Red Sox
12-14
1
L: Clay Buchholz (1-4)
2B: Dustin Pedroia (5), Mookie Betts (7), Brock Holt (3)
3B: Brock Holt (1), Xander Bogaerts (2)