The Red Sox batters left 12 runners on base as a team and were 1-for-8 with runners in scoring position. The Rangers outfielders played Fenway as it it were their home park. Delino DeShields in particular handled the left field wall well. He robbed Hanley Ramirez of a hit in the second inning with a spectacular catch near the Monster.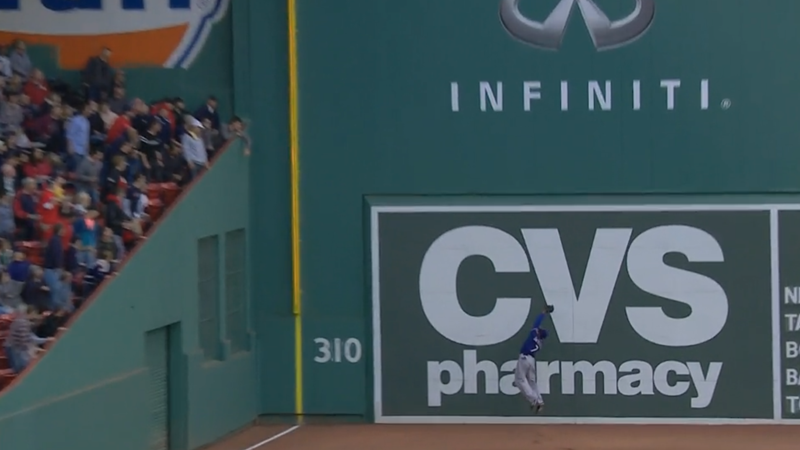 Ramirez seems to be reading line drives better and running smarter routes. He made a few catches that he wouldn't have made in April. But in the seventh Ramirez bobbled Leonys Martin's hit after gathering it. Mookie Betts backed up the play and nearly got it back to Brock Holt at third base in time. Rather than rely on his fielders again Joe Kelly struck out the next two batters to keep Martin from scoring.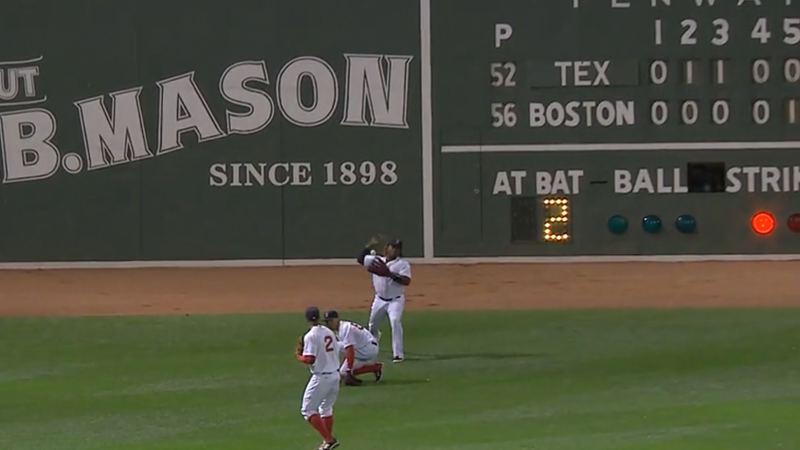 The Boston squad had baserunners in every inning but the first and they only scored when Xander Bogaerts homered in the fifth. Betts dashed for a double with one out in the ninth, sparking a slight hope for a last-minute victory. But the local nine lost the game just as Betts lost his helmet.
Game 40: May 20, 2015

Texas Rangers
17-23
2
W: Phil Klein (1-0)
H: Alex Claudio (3), Tanner Scheppers (4), Ross Ohlendorf (2)
S: Shawn Tolleson (1)
2B: Leonys Martin (6), Delino DeShields (5)
HR: Robinson Chirinos (4)
Boston Red Sox
19-21
1
L: Joe Kelly (1-3)
2B: Daniel Nava (2), Mookie Betts (9)
HR: Xander Bogaerts (2)