Dalier Hinojosa made his major league debut in the eighth inning. He inherited runners at the corners and one out from Edward Mujica and faced Alex Rodriguez. Rodriguez saw only one ball out of the strike zone and went down swinging. Hinojosa was optioned back to Pawtucket, but he can head south knowing he didn't give up an earned run and struck out an all-time great.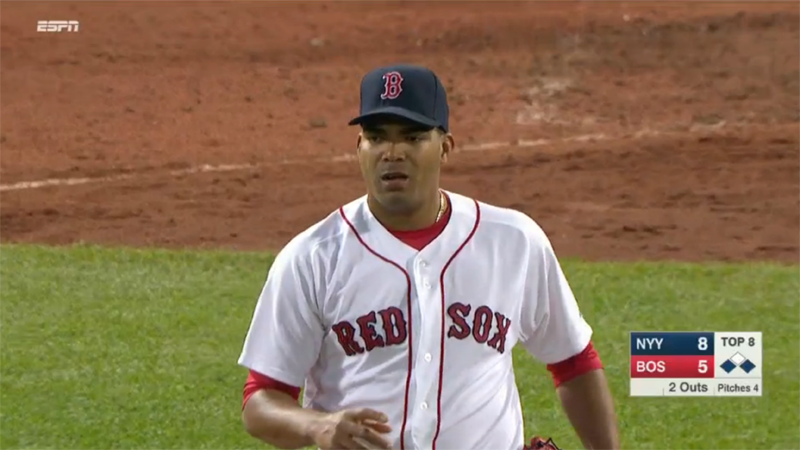 Hanley Ramirez was hit by a pitch in the sixth inning by Adam Warren. The 90 MPH found his left hip. At first the Red Sox answered back with their bats. The local nine scored five runs in the frame, including a three-run homer launched by Mike Napoli.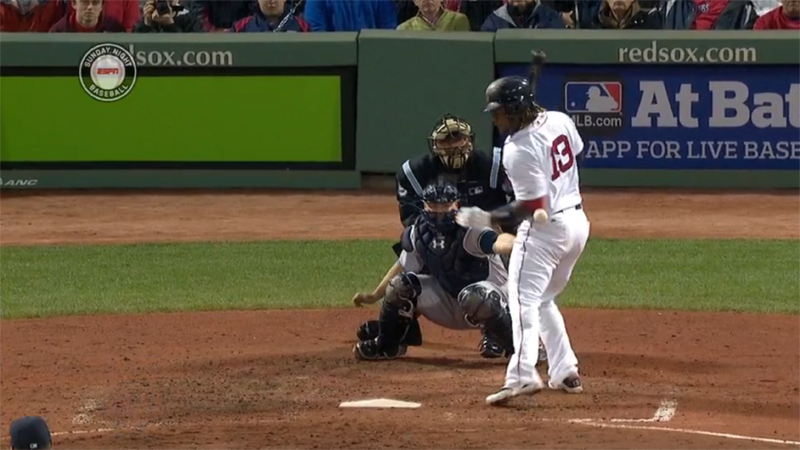 Edward Mujica then joined the conversation by plunking Jacoby Ellsbury in the eighth inning. Home plate umpire Jeff Nelson warned both benches after the incident.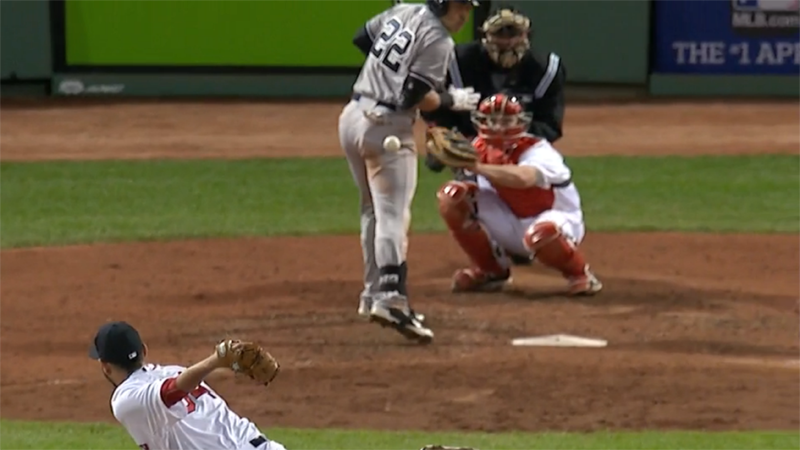 Perhaps the Red Sox salvaged a modicum of esprit de corps after retaliating against the Yankees. But where the score really counts is in the win column and the Red Sox failed to notch a single win in this three-game series.
Game 25: May 3, 2015

New York Yankees
16-9
8
W: Adam Warren (2-1)
H: Justin Wilson (4), David Carpenter (2)
S: Andrew Miller (10)
2B: Brian McCann (5), Carlos Beltran (7)
HR: Mark Teixeira (9), Brett Gardner (2)
Boston Red Sox
12-13
5
L: Joe Kelly (1-1)
2B: Mookie Betts (6), David Ortiz (4)
HR: Mike Napoli (2)