Mike Napoli drove in two-thirds of the Red Sox's runs yesterday. He clubbed his eighth home run of the season in the second inning, plating Xander Bogaerts. In the eighth he knocked the ball high enough off the center field wall that even Mike Trout couldn't catch it, driving in Hanley Ramirez and Bogaerts.
Napoli celebrated with Pablo Sandoval in the dugout. Their matching haircuts are looking spiffier than the coiffure question marks proliferating in the rotation.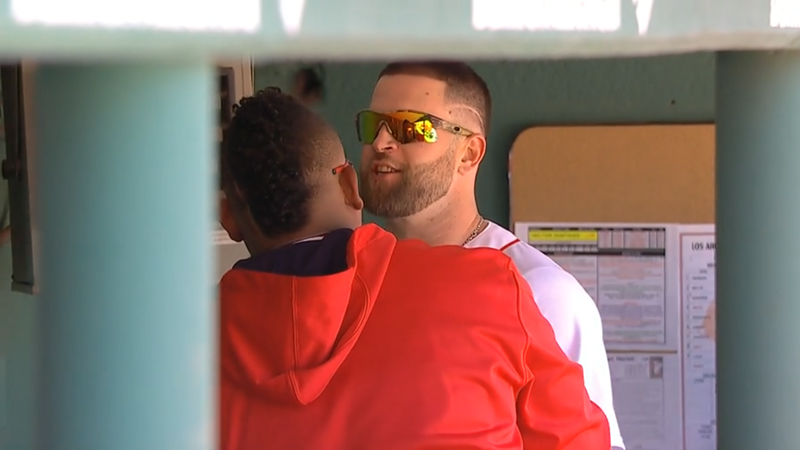 Wade Miley may have tripped in the fifth inning but he still got the out to end the frame. He carried a perfect game two outs into the fifth inning and lost his no-hitter right after. Miley regained his composure to last eight innings and only allowing Trout to drive in a run.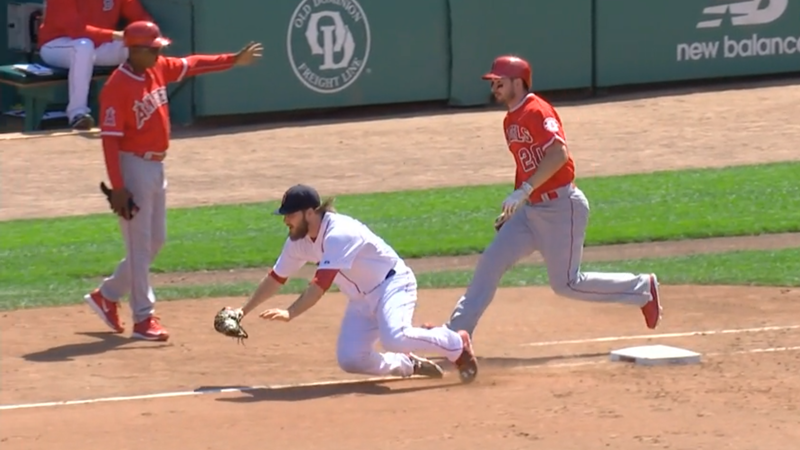 Rusney Castillo continued to be an adventure, this time on the basepaths. In the eighth inning he contributed to the local nine's hit parade with a single off Cam Bedrosian. Castillo fell down when Sandoval arced a single to right field.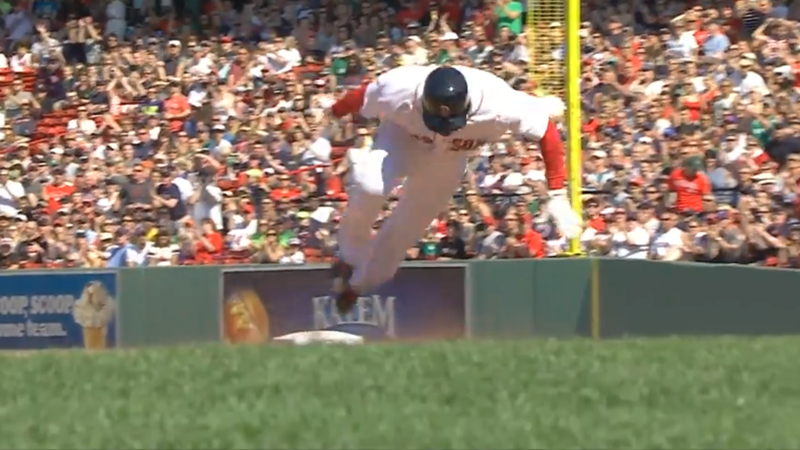 But I'll take tripping baserunners over none. The Red Sox seemed to have clicked offensively and the pitching has stabilized.
Game 44: May 24, 2015

Los Angeles Angels
22-22
1
L: Hector Santiago (3-3)
2B: Mike Trout (8)
Boston Red Sox
21-23
6
W: Wade Miley (4-4)
2B: Brock Holt (7), Xander Bogaerts (5), Mike Napoli (4)
HR: Napoli (8)