The actual Boston Royal Giants and Seattle Steelheads never faced each other but the present-day Red Sox and Mariners recreated a tableau of Negro League glory Saturday evening.
Pablo Sandoval and David Ortiz represented the sluggers of the bygone era well with solo circuit clouts in the second and third innings respectively. Even more amazing is that they hit their homers off Felix Hernandez, who went into this game with a 1.85 ERA and ended at 2.30. I liked that the teams went the extra mile and had Negro League-specific batting helmets.
Dustin Pedroia went 2-for-5 with two runners in scoring position left on base. But he and the rest of the infielders played solidly behind ground ball pitcher Rick Porcello. The only way the Red Sox starter was in the same league as Hernandez was their lucrative contracts.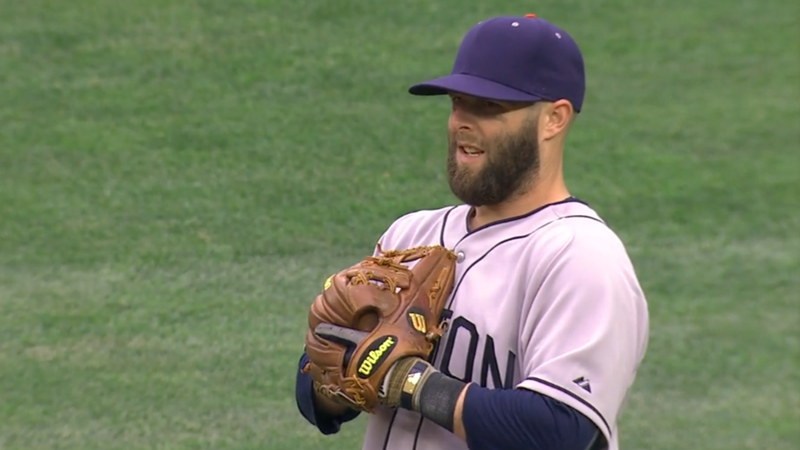 Hernandez lasted six innings with seven hits, four earned runs, four walks, and five strikeouts. At the beginning of his final frame he seemed to tweak his left ankle. The visitors took advantage of Hernandez's injury and tacked on two insurance runs.
Brad Miller was responsible for both of the Mariners' runs with his solo homers in the first and fifth innings.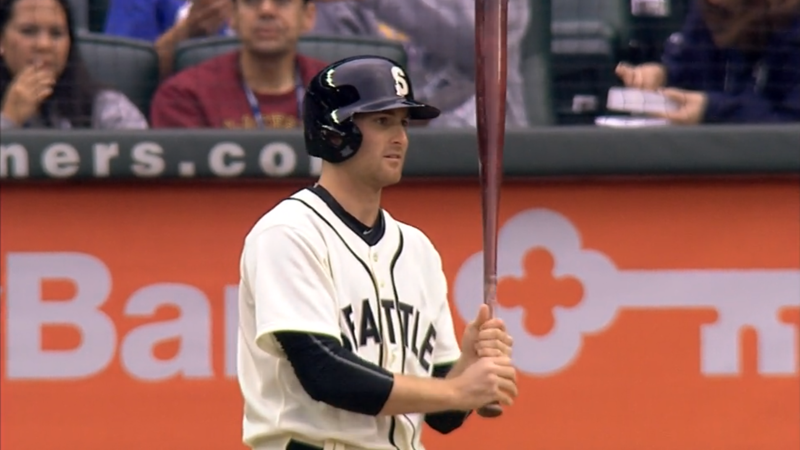 The followers in the Kings Court didn't have a lot to cheer about in this game. Of these two Boston fans only one seemed to know what to expect in this part of Safeco Field.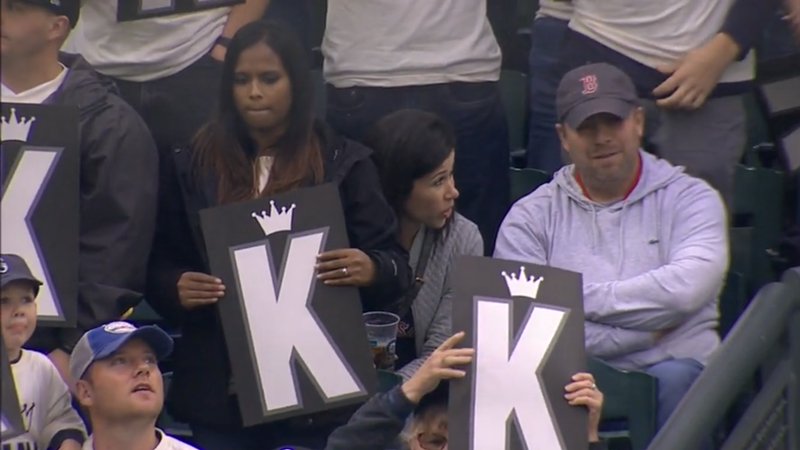 Game 37: May 16, 2015

Boston Red Sox
18-19
4
W: Rick Porcello (4-2)
H: Tommy Layne (1), Junichi Tazawa (7)
S: Koji Uehara (9)
2B: Blake Swihart (3)
HR: Pablo Sandoval (5), David Ortiz (5)
Seattle Mariners
16-20
2
L: Felix Hernandez (6-1)
2B: Dustin Ackley (4)
HR: Brad Miller – 2 (4)