Ryan Hanigan was relegated to the 60-day disabled list due to his broken finger, prompting the Red Sox to accelerate Blake Swihart's timetable. He made his major league debut and went 1-for-3 with a walk and two whiffs. He legged out a single in the fifth inning with two out, displaying quite a bit of hustle for a backstop.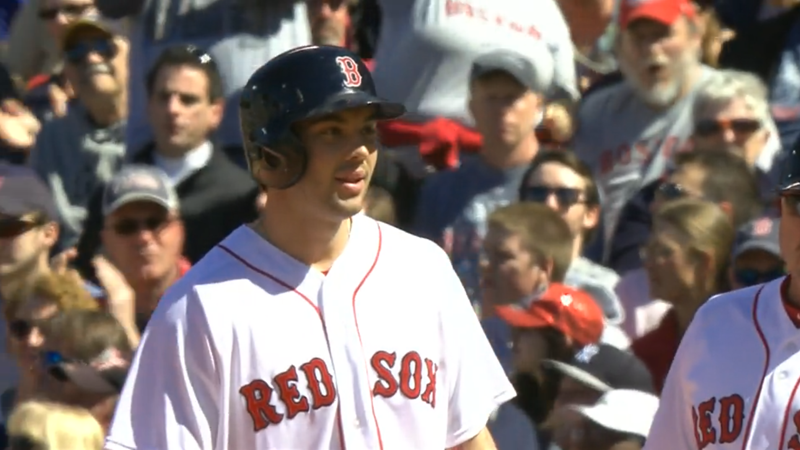 Swihart worked a base on balls in the seventh inning with two out and a full count. This led to his first run scored when Mookie Betts laced a double to left field. While he handled Wade Miley and the bullpen well enough the Red Sox offense couldn't overcome the visitors' four runs.
The Yankees sit atop the AL East but don't play like a unified squad. Chase Headley bungled David Ortiz's pop-up in the first inning and tried hard to make up for it in the second frame. Too hard, if you ask Didi Gregorius. Headley horned in on a pop-up off Pablo Sandoval's bat.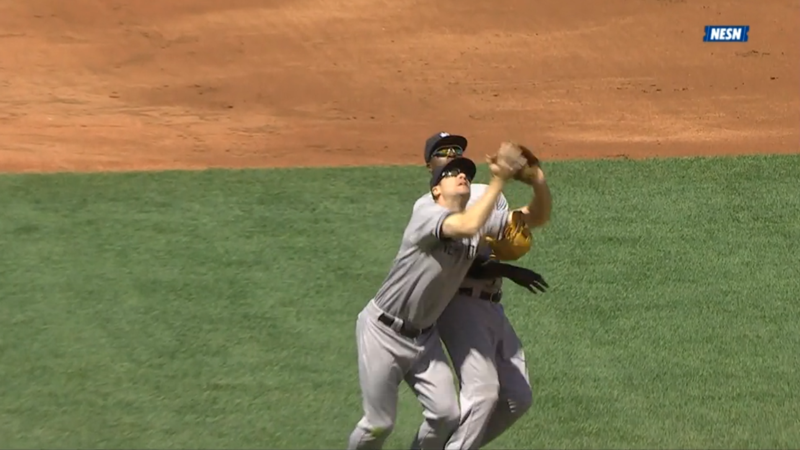 Sandoval exited the game after Brett Gardner slid into third base and hooked the third baseman's ankle in the process. Sandoval is known for hard slides so perhaps what comes around goes around. Fortunately the injury wasn't serious and won't keep Sandoval out of the lineup. The Red Sox will need every power bat on the roster to try to salvage a win against the Yankees tonight.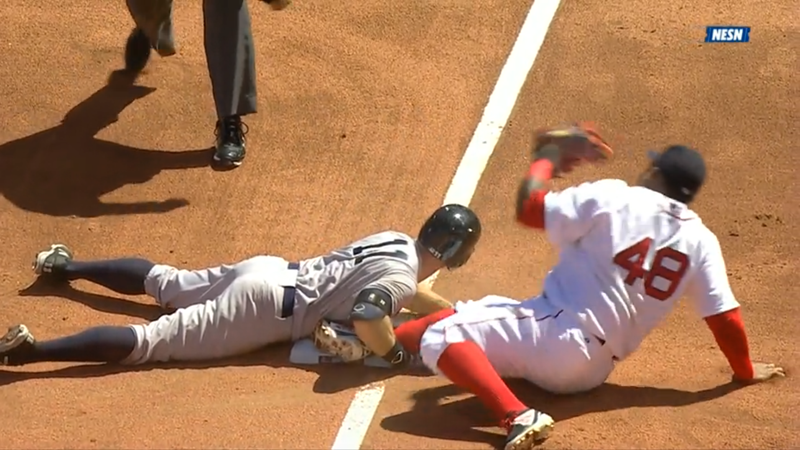 Game 24: May 2, 2015

New York Yankees
15-9
4
W: Nathan Eovaldi (2-0)
H: Chris Martin (3), Justin Wilson (3)
S: Dellin Betances (1)
2B: Chris Young (6), Brett Gardner (4), Chase Headley (4)
HR: Young (6)
Boston Red Sox
12-12
2
L: Wade Miley (1-3)
2B: Mookie Betts (5)
HR: Dustin Pedroia (5)