American League West teams don't have a lot of chance to practice against knuckleballers. Both current butterfly pitchers, R.A. Dickey and Steven Wright, reside on the opposite coast. Perhaps this unfamiliarity helped Wright prevail.
When Wright departed the mound in the seventh inning he had given up four hits, two earned runs, and a walk. He only struck out two batters, but he didn't need to dominate the Angels, just befuddle them. It helped that the bats came alive behind him.
Blake Swihart helped Wright with two runs and a run batted. Wright returned the favor by carrying back Swihart's special glove with him after his six and one-third innings of work.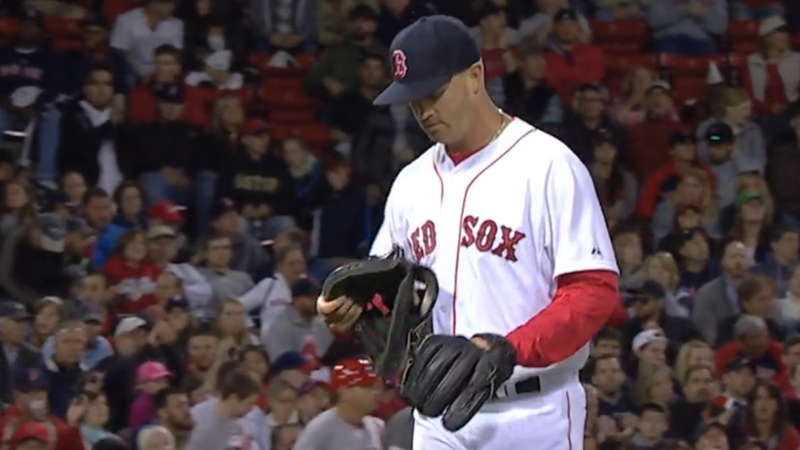 No bat has heated up more than Mike Napoli's. He clouted two home runs on Saturday night. Napoli's resurgence can be traced back to Thursday night when a nine-year old fan named Ethan signed his bat. "Sometimes, there's kids in the dugout and I go up and have them sign my bat," he said. "The first home run I hit the other day actually hit where he signed it. It was pretty cool."
Napoli almost fulfilled another fan's wish in the second inning by hitting a home run to this sign. Instead he made many Boston fans' dreams come true but sparking the formerly tepid offense.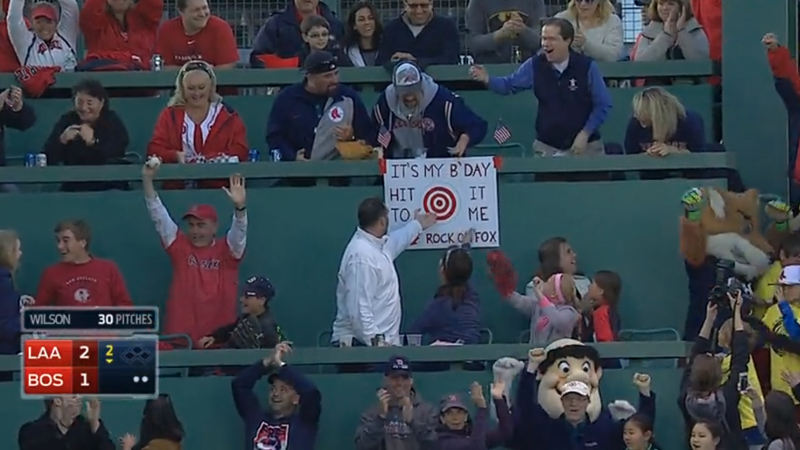 The Red Sox were also sharp defensively, correcting course from the three-error showing in the series opener. Mookie Betts made a dazzling catch in the ninth when he snared David Freese's fly ball to the center field wall. Koji Uehara needed that play as he walked the next two batters.
Game 43: May 23, 2015

Los Angeles Angels
22-21
3
L: C.J. Wilson (2-3)
2B: Albert Pujols (7), Kole Calhoun (8), Erick Aybar (7)
Boston Red Sox
20-23
8
W: Steven Wright (2-1)
H: Alexi Ogando (4)
HR: Mike Napoli – 2 (7)