Pablo Sandoval collapsed into a heap when Sam Freeman's 95 MPH fastball found his knee. Freeman had best watch out: the penalty for poaching pandas is 20 years imprisonment. Even luckier for him: this was reduced from the death penalty in 1997. Sandoval is day-to-day as the result of this injury.
If you're a fan of "Breaking Bad" you know what $80 million in stacks of bills looks like. Here's what $95 million in a pile looks like.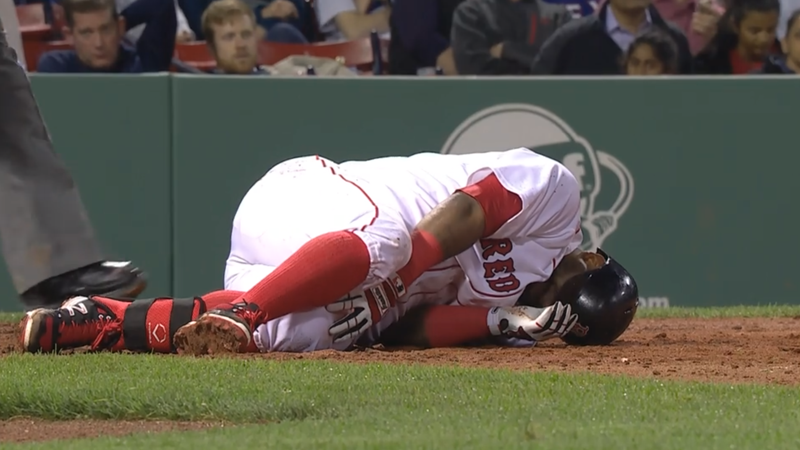 Besides a panda another rarity came to light in the third inning. Xander Bogaerts found himself in left field backing up Hanley Ramirez when Prince Fielder's ricocheting fly ball got away from Ramirez. After Bogaerts ran it down and turned around to get it back to the infield it was funny to think that this is one of the longest throws he is likely to make in-game.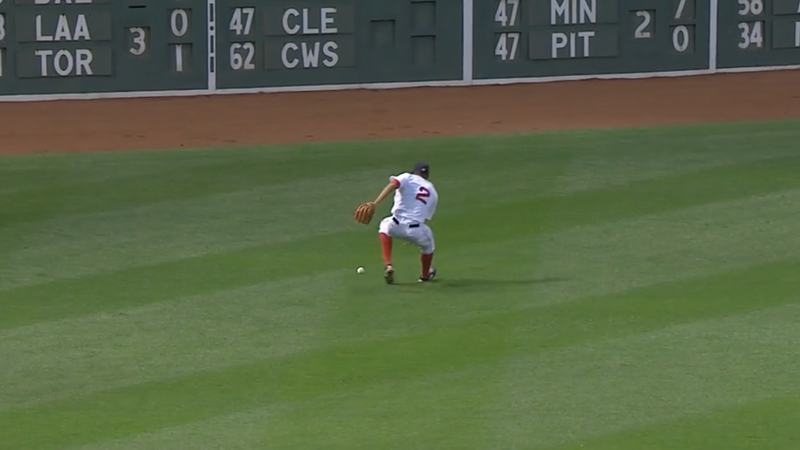 Bogaerts was part of an unusual event in the fourth frame. His fly ball to left hit off the ladder that steadfastly sticks to the Green Monster. Though its purpose has since become extinct it remains on the wall as a charming anachronism.
Ramirez should render extinct the awkward slide he exhibited in the fifth inning. The left fielder was ruled safe despite his halting approach to the keystone sack. Ramirez came up limping as Elvis Andrus convinced his manager to challenge the call. The Rangers lost the challenge and ultimately the game.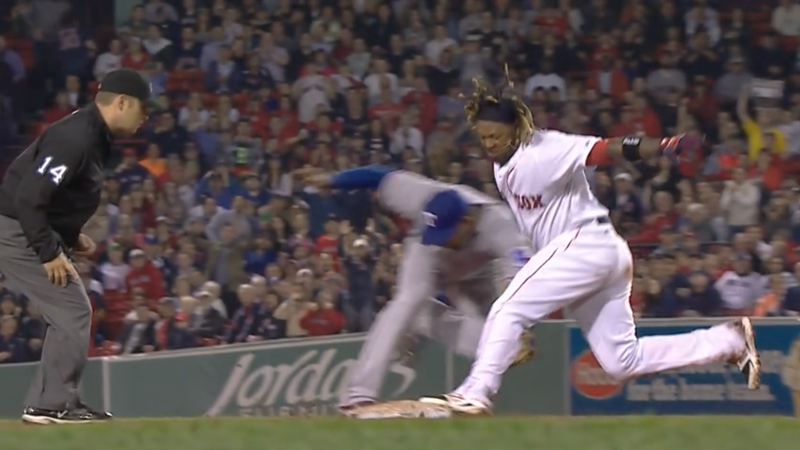 Game 39: May 19, 2015

Texas Rangers
16-23
3
L: Yovani Gallardo (3-6)
2B: Prince Fielder (9), Kyle Blanks (4)
3B: Robinson Chirinos (1)
HR: Leonys Martin (2)
Boston Red Sox
19-20
4
W: Wade Miley (3-4)
H: Junichi Tazawa (8)
S: Koji Uehara (10)
2B: Dustin Pedroia – 2 (7), Hanley Ramirez – 2 (3)
HR: Mike Napoli (4), David Ortiz (6)