Chris Archer lasted only four innings. Last night he had just three opportunities to showboat after striking out Red Sox batters. Archer allowed 10 hits and 7 earned runs. In the first inning Archer couldn't field Mookie Betts's comebacker, which loaded the bases. It wouldn't be the worst situation for Archer in this game with the bases jammed.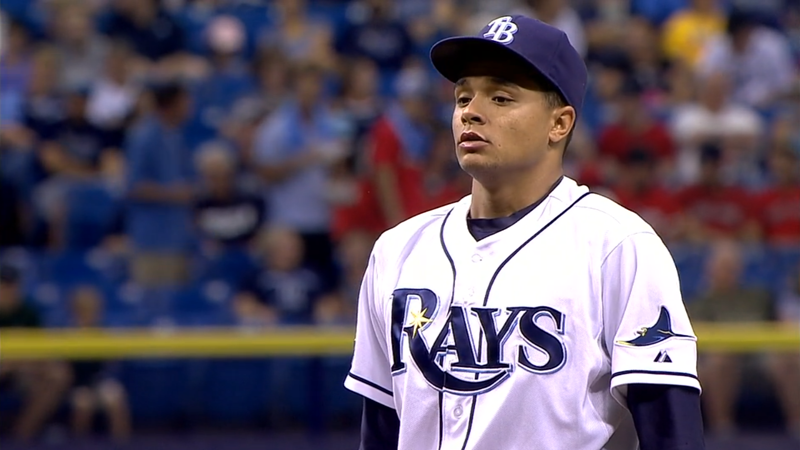 The Red Sox batted around in both the first and second inning, the first time since the second game of a doubleheader on August 14, 1962. Betts came up with ducks on the pond and sent the ball over the left field fences for his first major league grand slam.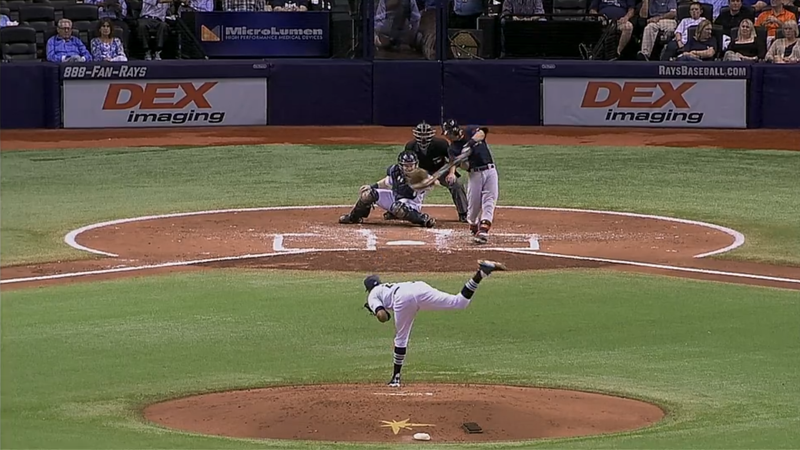 The rookie converted outfielder provided the fireworks rather than any incidents between Archer and David Ortiz. The designated hitter went 1-for-5 and was not hit by a pitch. Archer hit Daniel Nava with a slider in the second inning but it was with a full count, two men on, and two men out. That set the stage for Betts's blast.
Carlos Rivero was in the minor leagues for nine years before setting foot on a major league field. Unfortunately that field was Tropicana, but to Rivero even the most ramshackle of major league stadiums must seem like Wrigley Field. He pinch hit for Will Middlebrooks in the ninth inning and worked a walk.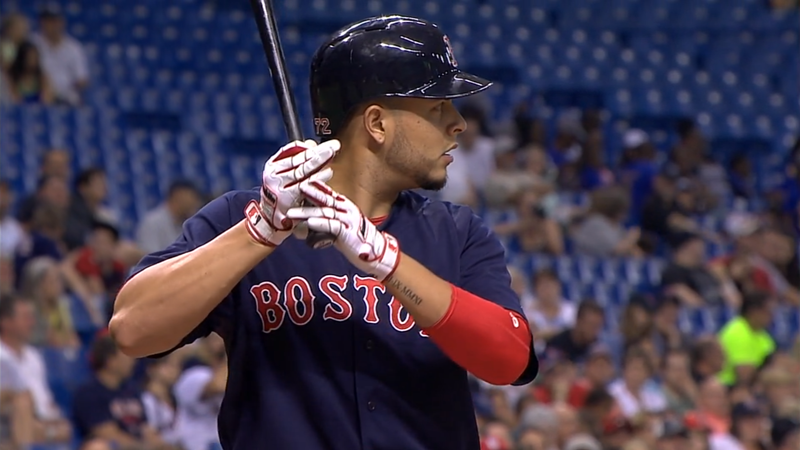 U2 sang:
Walk on
Walk on

Home
Hard to know what it is
If you never had one
Soon there'll be so many September call-ups trying to make the majors their home.
Game 134: August 29, 2014

Boston Red Sox
59-75
8
W: Anthony Ranaudo (3-0)

2B: Yoenis Cespedes (31)
HR: Mookie Betts (3)
Tampa Bay Rays
65-70
4
L: Chris Archer (8-7)
2B: Kevin Kiermaier (14)
HR: Brandon Guyer (3)