The Red Sox almost averted a loss yesterday but succumbed when Tommy Layne and Edward Mujica each surrendered a run in the last two innings. At least Boston doubled their scoring in this game compared to the first two contests.
The fans in the stands improved from the prior games, too. This kid's quick-acting father stopped his child from interfering with the ball in play.
In the first inning Will Middlebrooks singled to right field with the bases loaded and two out. Yoenis Cespedes scored and Allen Craig appeared safe at third base but was called out by Angel Hernandez. Replay showed that Craig got his foot in safely. Middlebrooks and Craig teamed up for another controversial play at third, but this one wasn't as intriguing as the obstruction call in the World Series.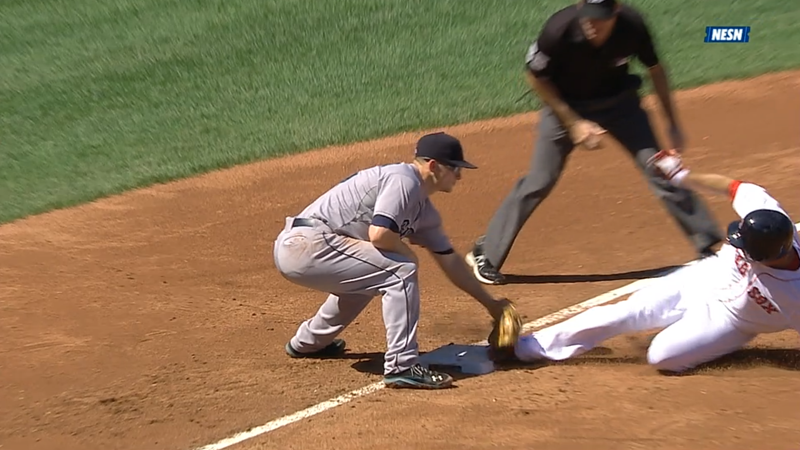 How hard is it for a guy to avoid a pie to face from a person in a mascot costume with low visibility? If that guy's name is Gary Striewski's, it's pretty difficult.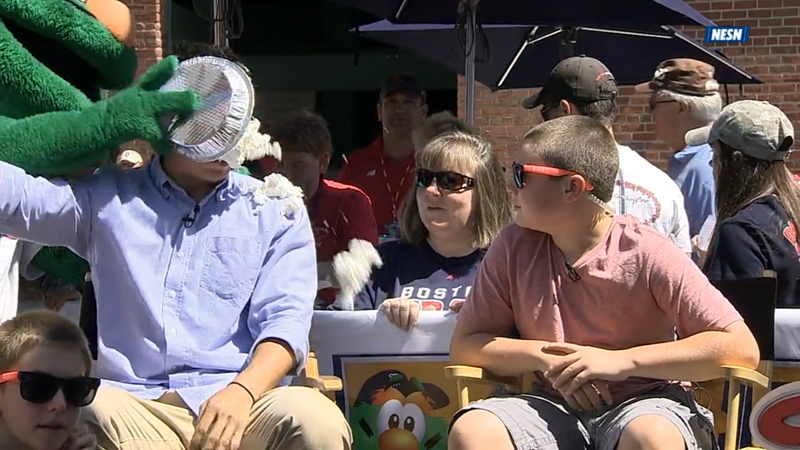 Wally smashing a pie into Striewski's face sums up the Red Sox performance in the past two series against AL West teams. The Angels swept Boston and passed Oakland for the division lead and the Mariners did the same to keep pace with the Athletics for the wild card spot.
Sorry, Red Sox West. The Red Sox blew their chance at playing spoiler to help all the former crimson hose players now wearing white shoes.
Game 130: August 24, 2014

Seattle Mariners
71-58
8
W: Dominic Leone (7-2)
H: Joe Beimel (9), Danny Farquhar (11), Charlie Furbush (16), Tom Wilhelmsen (7)
S: Fernando Rodney (38)
2B: Dustin Ackley (26), Logan Morrison (12), Brad Miller (10)
3B: Ackley (3)
Boston Red Sox
56-74
6
L: Allen Webster (3-2)
2B: Yoenis Cespedes (30), Will Middlebrooks (7), Allen Craig (19), Kelly Johnson (10)