Sure, the Red Sox were swept by the Angels and are suffering through a five-game losing streak. They were nearly no-hit by Matt Shoemaker but for Will Middlebrooks's double to the left field corner in the seventh inning, Boston's only hit of the game.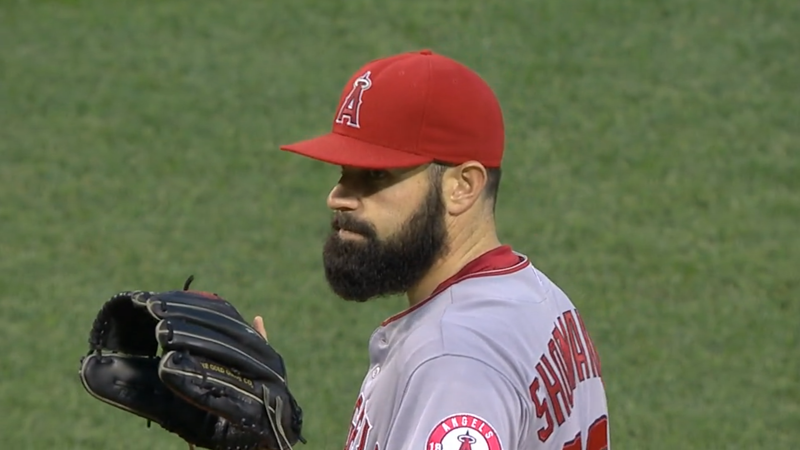 In the sixth inning Mike Scioscia was ejected after he complained about Albert Pujols getting tossed. Home plate umpire Andy Fletcher has rabbit ears almost as keen as Robert Griffin III's to have been able to hear Pujols's grousing.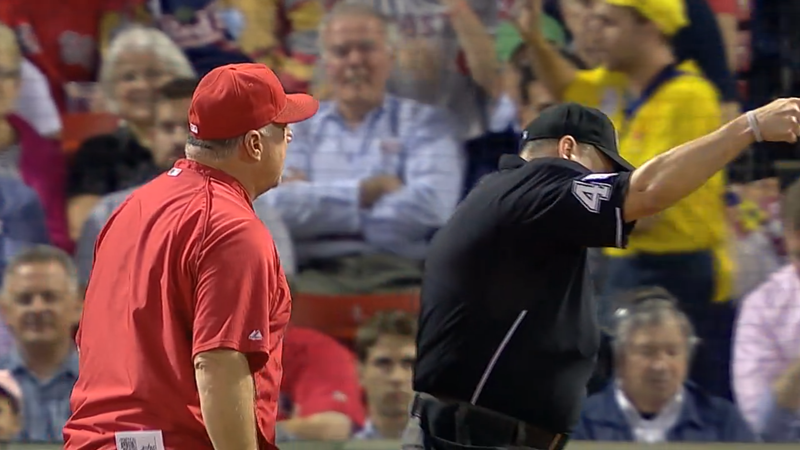 This Fletcher is not to be confused with Depeche Mode's keyboardist and founding member of the same name. The umpire Fletcher certainly enjoyed the silence after ridding of Scioscia.
Yoenis Cespedes made a patented assist in the first inning to end the frame and stop a run from scoring. The Angels played against Oakland a lot, right? They should be aware of Cespedes's cannon, shouldn't they?
Cespedes left the game in the third inning because of a medical emergency with one of his family members. Best wishes to Cespedes's mother.
Other than Middlebrooks's hit, Scioscia's ejection, and Cespedes's assist the only other on-field excitement for the Red Sox was Mookie Betts's fourth inning defensive gem. The converted outfielder made a Jackie Bradley, Jr.-type catch of Erick Aybar's fly ball to the warning track.
At the plate Betts is outperforming his predecessor. Betts's statistics are .241/.293/.352 compared to Bradley's .216/.288/.290. This spotty production is why the Red Sox acquired Cespedes and added Rusney Castillo to the mix as well.
The Red Sox awarded Castillo with the largest contract ever signed by Cuban player: $72.5 million for seven years. The 27-year old's deal eclipses the six year, $68 million deal the White Sox gave Jose Abreu in total dollars.
No word if Dave Dombrowski, who kept Detroit in the running for the center fielder's services, broke any chairs over Ben Cherington's coup.
Game 127: August 21, 2014

Los Angeles Angels
76-50
2
W: Matt Shoemaker (12-4)
H: Mike Morin (9)
S: Jason Grilli (12)
2B: Josh Hamilton (19), Erick Aybar (25)
Boston Red Sox
56-71
0
L: Rubby De La Rosa (4-5)
2B: Will Middlebrooks (6)