I'm thinking the statue that is eventually erected in honor of David Ortiz should look like this.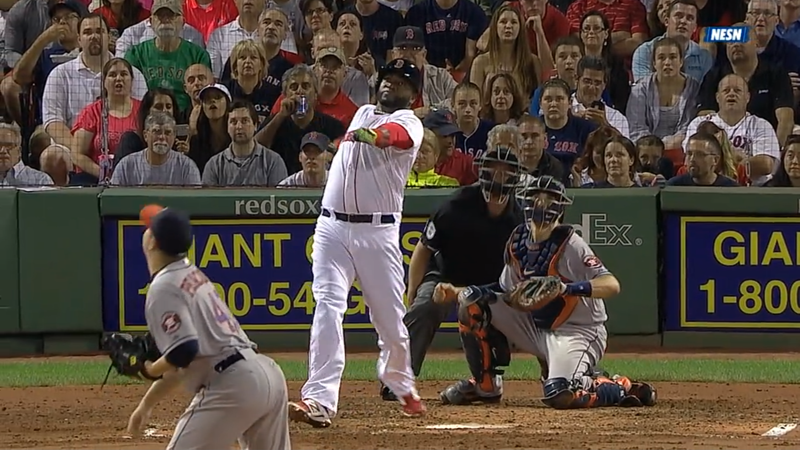 Although the ALS Ice Bucket Challenge stance does have its appeal, too.
Ortiz had a spectacular showing in what ended up as a three-run victory against the Astros. Ortiz smacked his 400th home run in a Red Sox uniform in the third inning. He jolted another one in the fifth inning to bring his team within a run of the visitors. For good measure Ortiz drove in two runs in the bottom of the eighth with an opposite-field double.
The Red Sox stormed back after Ortiz's second four-bagger. Daniel Nava knocked in Yoenis Cespedes with a line drive to left to tie the game 6-6. Jackie Bradley, Jr. made solid contact on a fly ball to deep center field to sacrifice in Mike Napoli for the lead.
Cespedes seemed to be at ease in Fenway but you can tell he is sometimes bewildered by the lack of foul territory in Boston's lyric bandbox. In the sixth inning Robbie Grossman sent the ball to the left field line and Cespedes nearly overran it. The fielder had to reach back behind him to make the grab and avoid the door under the left field stands. In Oakland he would have had miles more to run down the ball.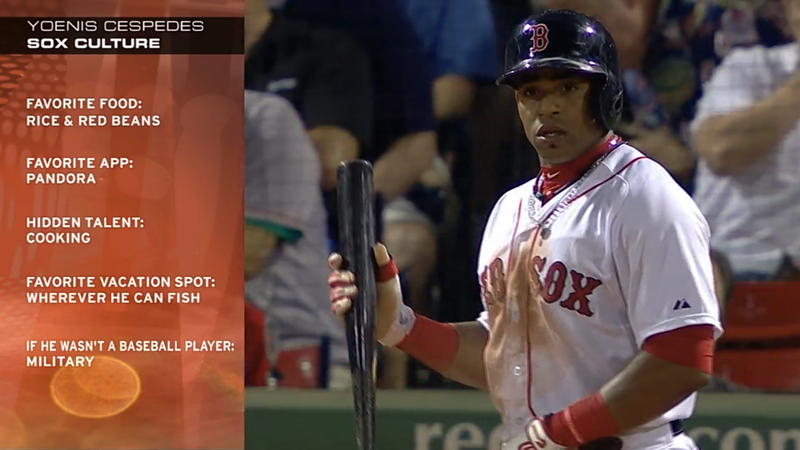 Koji Uehara pitched the ninth in a non-save situation. Perhaps it was fatigue or perhaps a state of relaxation because of the large lead but Uehara was not his surgical self. He gave up a two-out home run to Jason Castro and then a single to Jon Singleton. Uehara then hit Jake Marisnick, just his second hit batsman in his entire major league career.
After those rare miscues Uehara induced a ground out to Gonzalez for the third out and the victory.
Game 122: August 16, 2014

Houston Astros
51-73
7
L: Josh Fields (2-6)
2B: Gregorio Petit (2)
HR: Chris Carter (29), Jason Castro (12)
Boston Red Sox
56-66
10
W: Alex Wilson (1-0)
H: Burke Badenhop (8)
2B: Daniel Nava (12), David Ortiz (23)
HR: Ortiz – 2 (28)