Jon Lester and John Farrell talked during batting practice before Wednesday's game. It wasn't a secret that Ben Cherington was shopping Lester, it was just a matter of what the southpaw starter would net in return.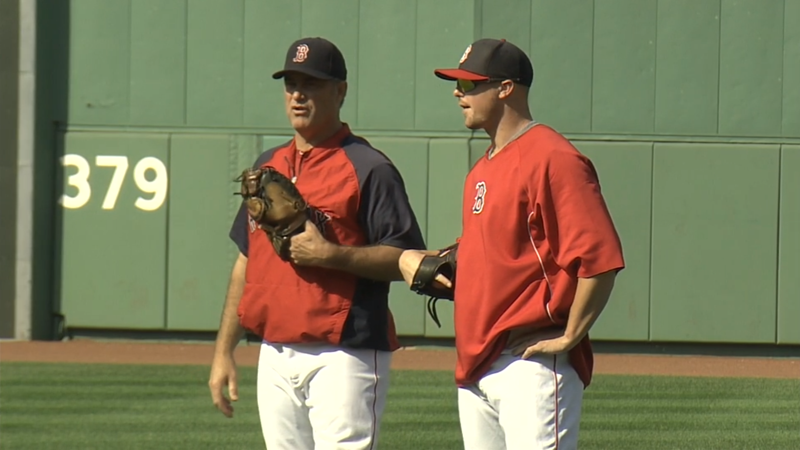 Cherington didn't get quite the haul that Jed Hoyer did in his deal with Billy Beane involving Jeff Samardzija, but getting Yoenis Cespedes in return for Lester and Jonny Gomes isn't anything to sneeze at. Cespedes has one more year on his contract.
And the Atheletics might be getting damaged goods. Here's Lester getting beat up by his teammates in the dugout.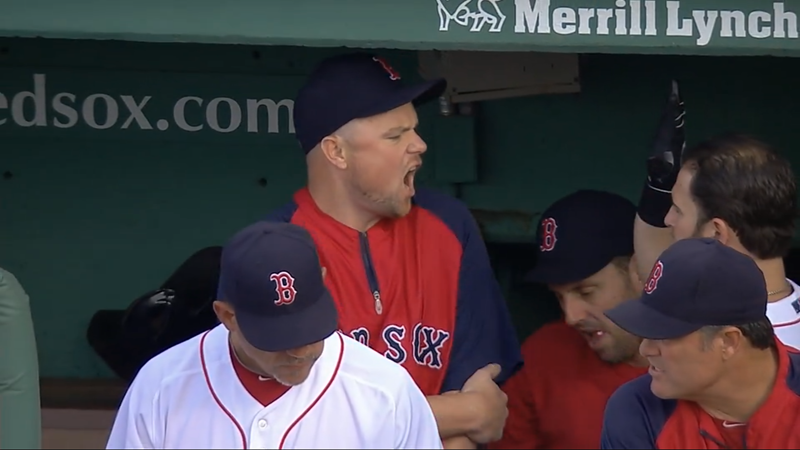 Cherington didn't stop at dealing Lester. John Lackey was sent to the Cardinals for starter Joe Kelly and Allen Craig. Craig is signed through 2018 with a team option. The earliest Kelly is eligible for arbitration is 2016 and for free agency 2018.
The uneasy infield situation was settled at last with Stephen Drew being sent to the Yankees for Kelly Johnson. Xander Bogaerts can get sustained time at shortstop, Will Middlebrooks will play at the hot corner, and Dustin Pedroia can be spelled at second base (as if that last thing would ever happen).
Andrew Miller got relocated to Fenway South with Boston receiving left-handed pitching prospect Eduardo Rodriguez in return.
The Red Sox clubhouse crew certainly earned their pay Thursday with all these moves. Fortunately they had a day to prepare new uniforms, set up lockers, and send off former players' equipment.
Cherington had an unprecedented day of deals. The players the Red Sox received can make an immediate impact and will be in place for a playoff push in 2015. Putting sentiment aside, Cherington came out ahead.
With all the former Red Sox players in Oakland I'll actually have a team I can get behind this fall. Go Red Sox West!
Game 108: July 30, 2014

Toronto Blue Jays
59-50
6
W: Mark Buehrle (11-7)

No extra base hits
Boston Red Sox
48-60
1
L: Brandon Workman (1-4)
2B: Stephen Drew (6), Mike Napoli (16), Xander Bogaerts – 2 (20), Christian Vazquez (4)