Jon Lester started the day game of the doubleheader. He pitched masterfully: 8 innings, 5 hits, no earned runs, no walks, and 7 strikeouts. But because of Xander Bogaerts's two-run error in the third inning and the Red Sox's tepid offense Lester wasn't in line for the win. Thankfully MLB managers' judgment is not swayed by win-loss records for pitchers alone and Lester was selected to his third All-Star roster. So far he's the only Boston player headed for Minneapolis.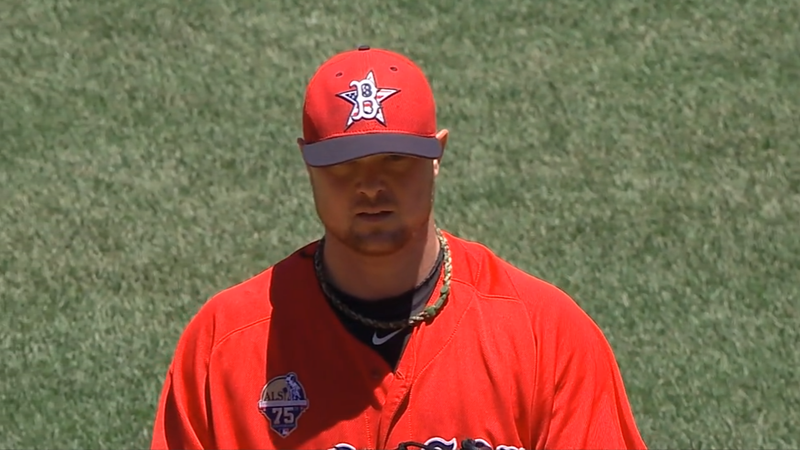 It was a game of surprise contributions. Stephen Drew hammered a two-run homer in the second inning, his first of the season.
That Jonny Gomes led off the ninth inning of the tie game with a single was not a surprise. Nor was David Ross's sacrifice bunt to advance Gomes. But when John Farrell sent Jonathan Herrera as a pinch-hitter for Jackie Bradley, Jr. I was alarmed. Granted, Farrell doesn't have a lot of options off the bench, but Herrera seemed to be a dark horse. He enthralled us all with a clutch single to win the series opener.
I noticed something about the infield I hadn't seen before. At Fenway the basepath extends past the dirt beyond first and third. Does any other field have this configuration?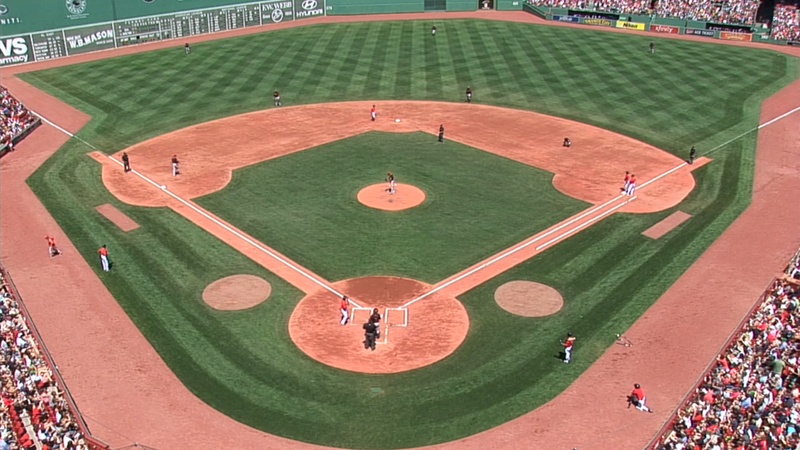 Game 86: July 5, 2014

Baltimore Orioles
46-40
2
L: T.J. McFarland (1-2)
No extra base hits
Boston Red Sox
39-47
3
W: Koji Uehara (4-2)
2B: Jackie Bradley Jr. (16)
HR: Stephen Drew (1)