In every game there is a dude
A young batter young and strong
To make new wounds and run so fast
Until a ground out comes along
And so it Gose, and so it Gose
And you're the only one who knows
Xander Bogaerts clouted a leadoff home run in the ninth inning but the local nine could not overcome the two-run deficit. Perhaps we'll see more of this in the future.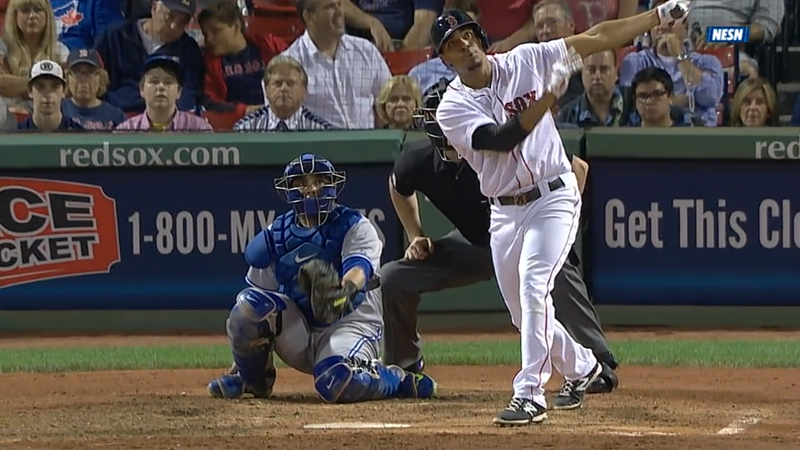 What we might not see in the future is Jon Lester, John Lackey, or Mike Carp in Red Sox uniforms. Lackey's departure was devoutly wished for during the miserable seasons of 2011 and 2012. Carp has been a solid platoon player with the occasional clutch hit but not a regular.
But Lester practically grew up before our eyes. Fenway was his playpen and there are more than a few photos of his stellar achievements decorating its walls. We were way more frightened than he ever was of cancer and so relieved when he beat it. He expected to win.
We expected him to stay, and perhaps he may.
Game 107: July 29, 2014

Toronto Blue Jays
58-50
4
W: Marcus Stroman (7-2)
H: Aaron Sanchez (2), Brett Cecil (17)
S: Casey Janssen (17)
2B: Anthony Gose (5), Juan Francisco (13)
HR: Colby Rasmus (14)
Boston Red Sox
48-59
2
L: Rubby De La Rosa (3-4)
2B: Dustin Pedroia (28), Brock Holt (20)
HR: Xander Bogaerts (8)