Jonny Gomes didn't have the best evening in left field on Saturday. In the fourth he and Brock Holt collided as they attempted to catch Mike Moustakas's can of corn. It was especially frustrating as Rubby De La Rosa had just induced a double play ball off Billy Butler's bat.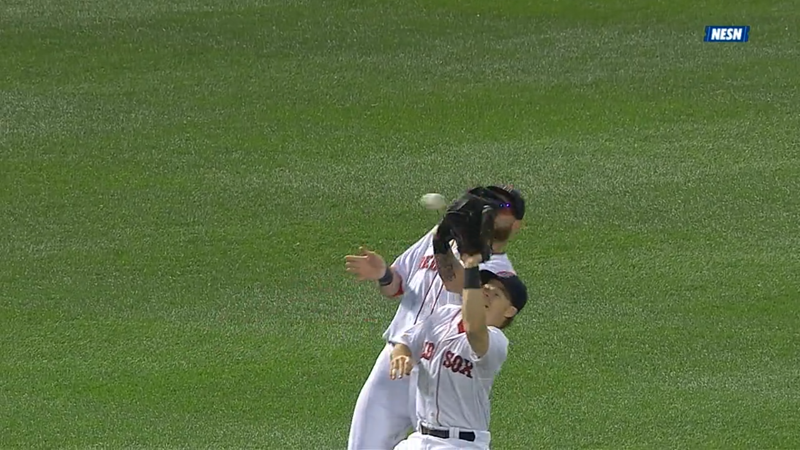 At the time of the collision Gary Striewski was interviewing Steve Carell. Carell's reaction was slightly more subdued than his character's response to a distasteful suggestion.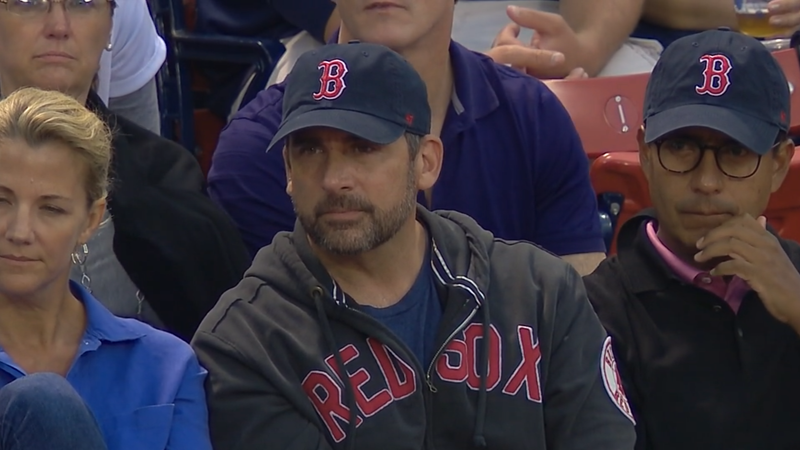 In the fifth inning Gomes couldn't find Omar Infante's fly ball in the dusky sky. Again De La Rosa had two outs under his belt and had to face another batter to get out of the inning. The starter dispatched Eric Hosmer in five pitches.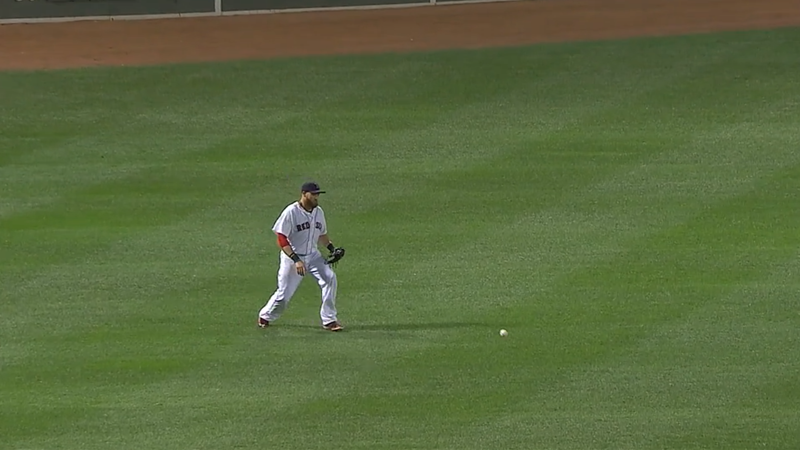 Mookie Betts's cup of coffee emptied when Shane Victorino became healthy. The rookie's call-up gave the Red Sox a shot of energy but that spirit didn't depart with Betts. Victorino went 1-for-3 in his return to Fenway.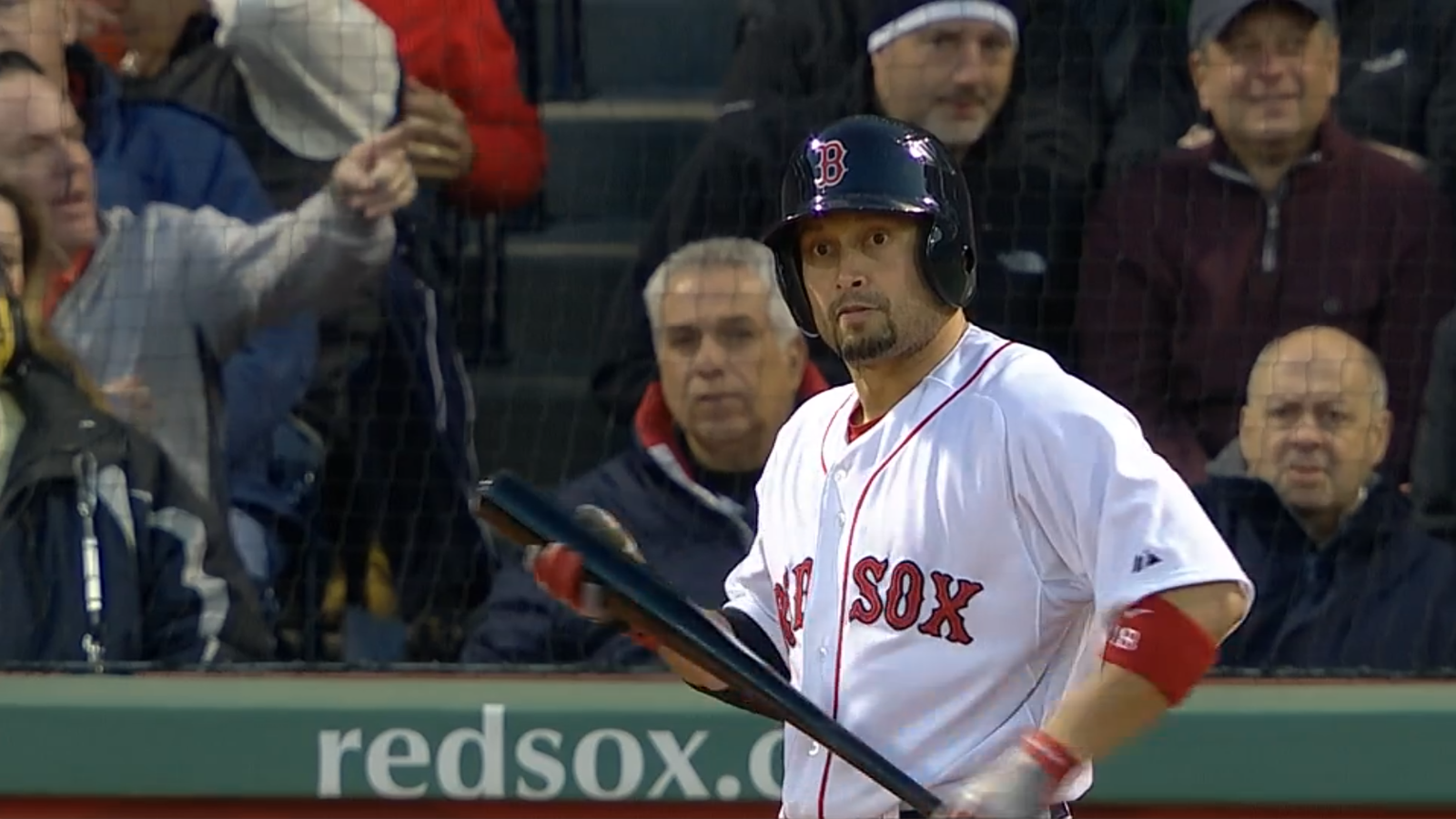 I don't know which was more impressive: Mike Napoli's sixth-inning moonshot.
Or Jackie Bradley, Jr.'s display of his powerful arm during warm-ups.
Game 97: July 19, 2014

Kansas City Royals
48-48
1
L: David Duffy (5-10)
2B: Omar Infante (12)
3B: Jarrod Dyson (3)
Boston Red Sox
45-52
2
W: Rubby De La Rosa (3-2)
H: Andrew Miller (11)
S: Koji Uehara (20)
HR: Mike Napoli (11)