Sign this ballgirl up! She made a barehanded play off the wall in the second inning. Before she demonstrated deft hands Mike Napoli erred on Dayan Viciedo's ground ball. This led to to a run scored and the bases reloading.
Steve Lyons was relegated to the broadcaster's kiddie table. His pants were on, but so was his microphone.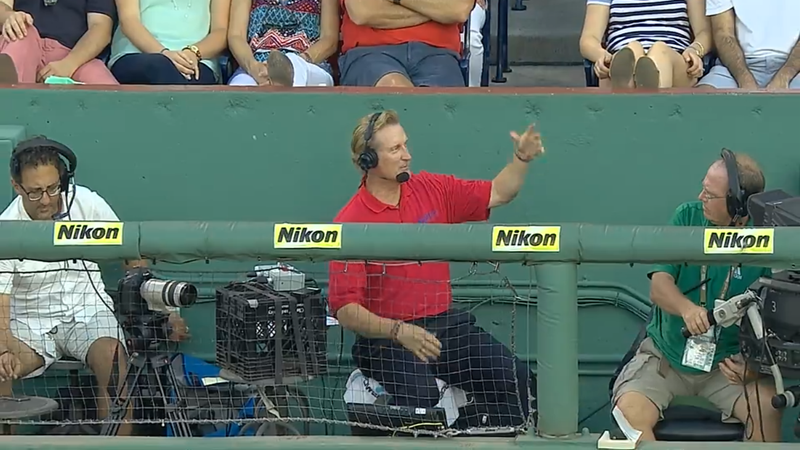 The White Sox were having fun in the dugout. Moises Sierra didn't know he had a cup stuck on his head. When he finally discovered the prank he knocked it off his cap.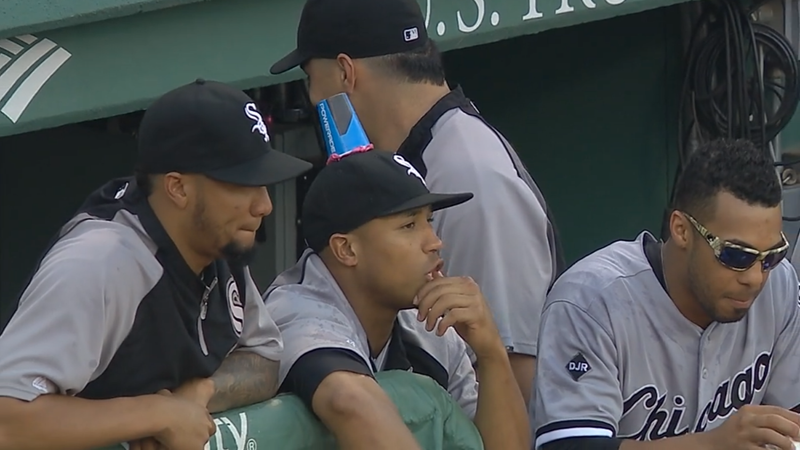 Sierra then made an exaggerated forlorn expression. Lighten up, Sierra! It's not like your national football team was decimated in a semifinal match and then had to witness its greatest continental rival advance to the World Cup final. Nor is it like watching your former world champion team descend to last place in its division just one year removed from its former glory.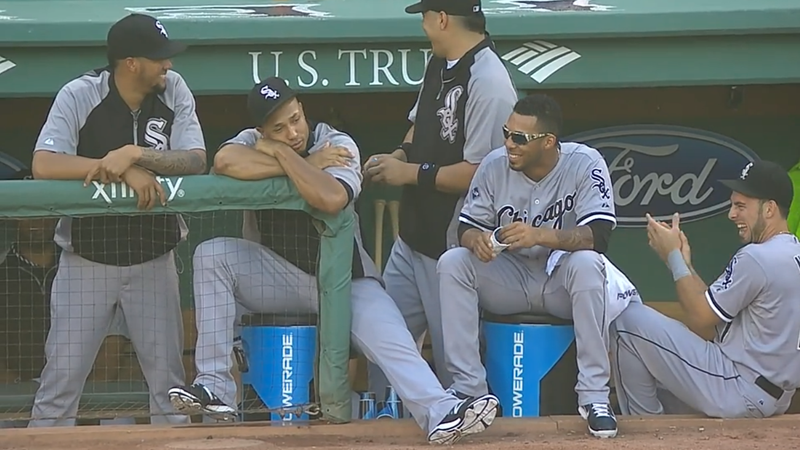 Game 90: July 8, 2014

Chicago White Sox
44-47
8
W: John Danks (8-6)
H: Ronald Belisario (7)
2B: Jose Abreu – 2 (19), Cole Gillaspie (20), Adam Eaton (13), Gordon Beckham (18), Paul Konerko (6)
3B: Alejandro De Aza (3)
HR: Gillaspie (2)
Boston Red Sox
39-51
3
L: Brandon Workamn (1-3)
2B: Brock Holt (17), Dustin Pedroia (25), Mike Napoli (14)
3B: Holt (3)