Remember this face. If Aaron Sanchez lives up to his potential he will frustrate Red Sox batters for years to come.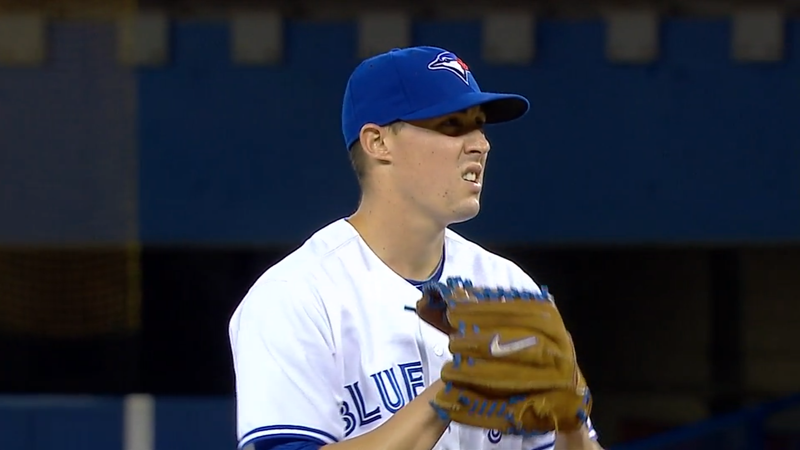 In his major league debut Sanchez got all six hitters he faced out. He punctuated his performance with a strikeout of Stephen Drew. It doesn't look like Sanchez will recreate Clay Buchholz's feat of tossing a no-hitter in his second start because the Blue Jays rookie has been shifted into a relief role.
It seems like yesterday that Buchholz, the Red Sox's pitching phenomenon of seven years ago, made his debut. After battling multiple injuries Buchholz is still trying to recapture his past brilliance. He recovered from a comebacker off Munenori Kawasaki's bat that glanced off his glove and into his face to pitch for six innings.
But Buchholz couldn't keep the three-run lead that David Ortiz gave him in the first frame. Ortiz's home run was a monstrous blast off Roberto Alomar's name in the Level of Excellence.
As the sun that fuels the Jamaican summer gives way in the evening, Ortiz's bat can't plate runs in every at bat. R.A. Dickey struck Ortiz out in the fifth on a foul tip.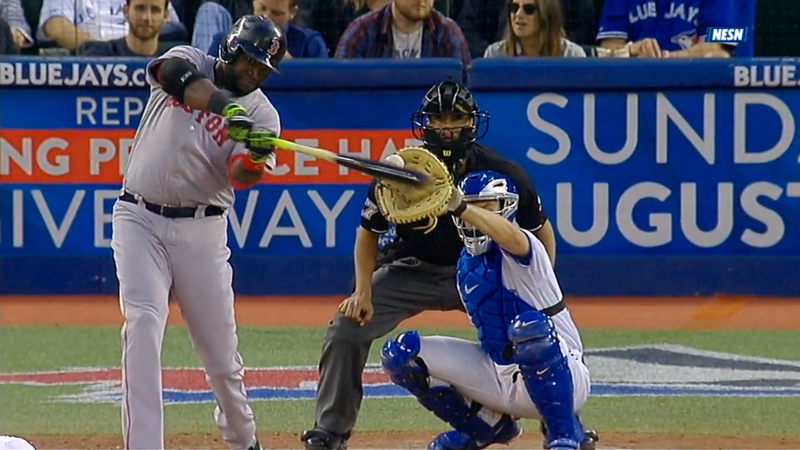 The Red Sox have been erratic as the flight of a knuckleball. The euphoria generated by their recent hot streak has dissipated into the somber reality that this is the bridge year that was supposed to happen last year.
Game 101: July 23, 2014

Boston Red Sox
47-54
4
L: Clay Buchholz (5-6)
2B: Daniel Nava (8), Xander Bogaerts (18)
HR: David Ortiz (24)

Toronto Blue Jays
53-49
6
W: R.A. Dickey (8-10)
H: Aaron Sanchez (1)
S: Casey Janssen (15)
2B: Jose Bautista (18), Josh Thole (3)
3B: Ryan Goins (1)
HR: Bautista (18)