This vendor has what the Red Sox needed: balance. One night they win in a rout (7-for-13 with runners in scoring position) and the next evening they go 1-for-9 in such situations.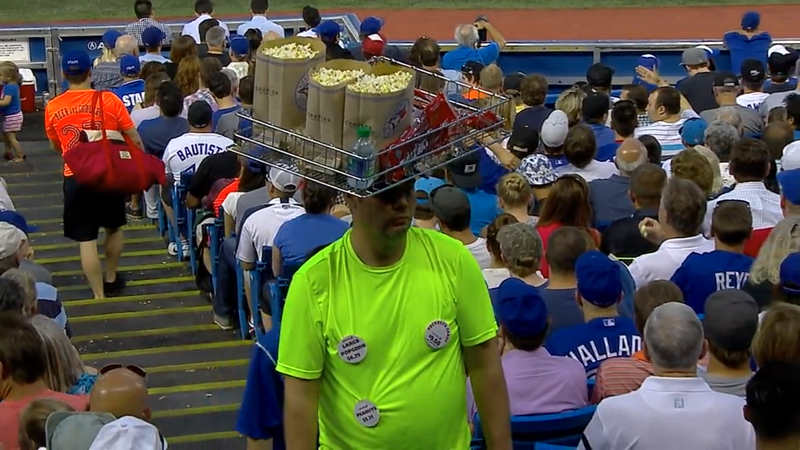 Jake Peavy had zero margin of error to work with and forced a throw in the third inning. Anthony Gose worked a walk with one man down and then swiped second base with Jose Reyes at the dish. Reyes popped out to Pedroia so Peavy only had to get Melky Cabrera out to end the frame.
Cabrera knocked the ball back at Peavy so hard it ricocheted off of the pitcher to foul territory. Peavy dashed after the ball and tried to force the ball into Mike Napoli's glove. The ball got by Napoli and Gose scored. Cabrera pushed his luck by trying to get to second base and was tagged by Stephen Drew.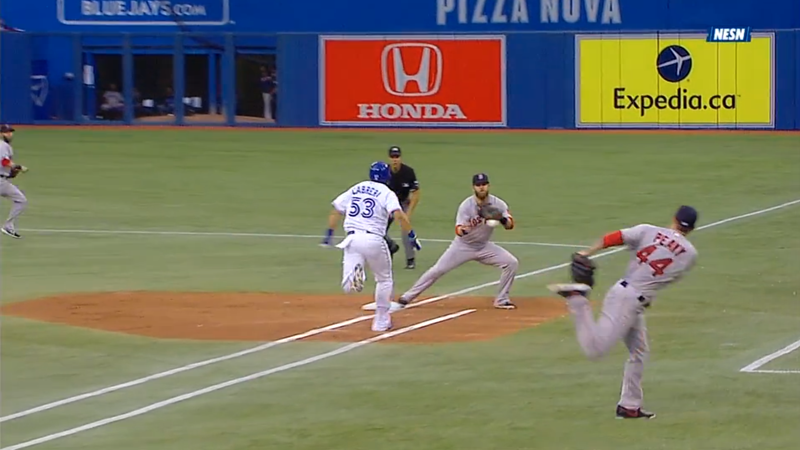 David Ortiz and Drew continued their respective power surges with circuit clouts but it wasn't enough to overcome the Blue Jays' late-game outburst. This loss combined with the Rays' victory against the Cardinals put the Red Sox back in last place. At this point the Red Sox should trade Peavy so that he can maintain some semblance of sanity.
Speaking of crazy, Fenway is hosting a soccer match. Liverpool would be content with a score of three in their game against AS Roma tonight.
Game 100: July 22, 2014

Boston Red Sox
47-53
7
L: Jake Peavy (1-9)
2B: David Ortiz (20), David Ross (6)
HR: Ortiz (23), Stephen Drew (4)

Toronto Blue Jays
52-49
3
W: J.A. Happ (8-5)
S: Brett Cecil (4)
2B: Dioner Navarro (14), Melky Cabrera (23), Jose Reyes (21)
HR: Reyes (8), Navarro (7)